Lawsuits
EDWARDSVILLE- An autistic elementary school student allegedly spent nearly three hours abandoned after employees of a bus company failed to notice he was buckled in a seat in the back of the vehicle.
State Court
MOUNT VERNON — A state appeals panel has ruled that a dispute about a six-figure loan was not sufficiently resolved in circuit court.
Asbestos
CHARLOTTE, N.C. – The Asbestos Claimants Committee (ACC) seeks to dismiss Bestwall LLC's Chapter 11 bankruptcy petition, arguing that the debtor is holding asbestos claimants "hostage" while delaying a bankruptcy resolution after it requested an estimation of asbestos liabilities.
Latest News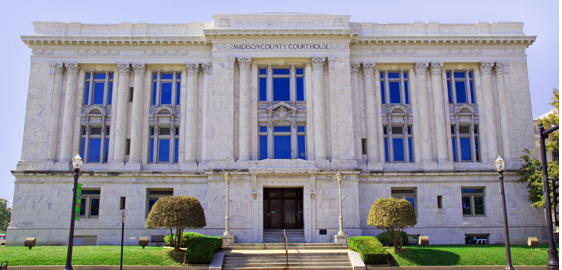 Lawsuits
Meridian Ob/Gyn and one of its physicians deny liability in a patient's suit alleging trichloracetic acid was applied to her arm as a cleaning agent instead of rubbing alcohol.
More News
State Court

BELLEVILLE — An East St. Louis man alleges he was fired by a local trucking company after being injured on the job in 2018 and receiving workers' compensation benefits.

A Glen Carbon property sold for more than $500,000 as part of the recent Madison County real estate transactions for July 18-24.

An O'Fallon land parcel sold for $1,466,370 as part of the St. Clair County real estate transactions July 15-July 19.

There were nine foreclosures in St. Clair County July 31-Aug. 7.

Lawsuits

Madison County judges Hylla, Dugan, and Ruth have law cases scheduled on the civil docket for August 26-30.

Lawsuits

A Wood River dealership argues that a customer failed to maintain a vehicle and seek timely repairs in response to her suit alleging the company disguised that a new engine was needed in the vehicle.