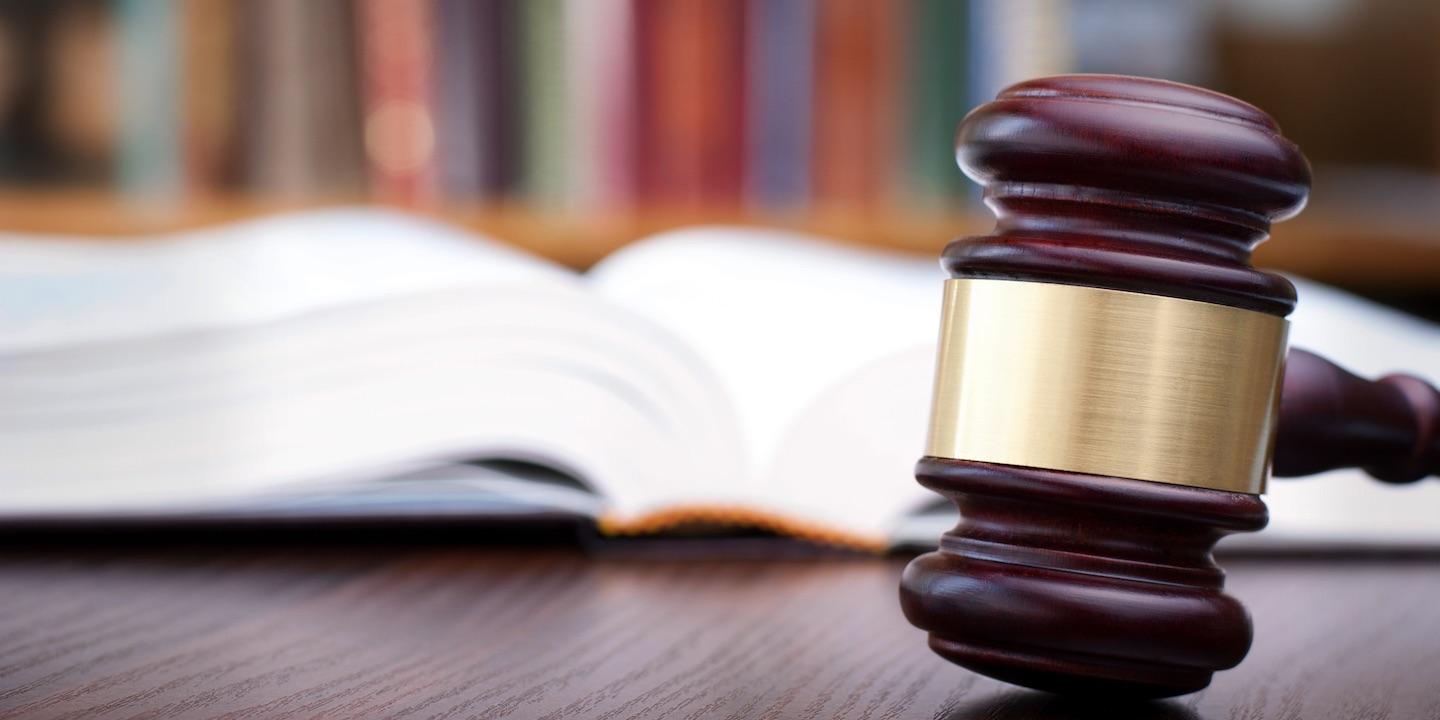 As state and local governments across the country contemplate how to go about pursuing litigation to offset costs of opioid addiction, a debate continues in Madison County over details of hiring outside lawyers to handle a potential lawsuit.
The leader of a tort reform group said its recommendations for Madison County, if it chooses to go after manufacturers and distributors of opioids, are consistent with principles that State's Attorney Thomas Gibbons had in 2012 in another county lawsuit handled by private counsel appointed as special assistant state's attorneys.
"The Illinois Civil Justice League is hopeful he puts the taxpayers of Madison County first by applying the same standard in this (potential) case," stated John Pastuovic, president of the ICJL.
Pastuovic is expected to urge for transparency and controls involving outside lawyers if the county goes forward with litigation at a county Judiciary Committee meeting on Friday.
Last month the ICJL wrote an open letter to county officials asking they reject contingency fees - awards that are typically one-third of a lawsuit settlement - or in the alternative adopt "oversight principles" as outlined by the Manhattan Institute, a group that is critical of contingency fee arrangements and how fees collected from fee "windfalls" get diverted to political campaigns.
In response, Gibbons criticized the ICJL's calls for rejecting or limiting contingency fees for private sector lawyers by calling the group a drug industry "front" whose involvement is a "blatant effort to tip the scales of justice against the citizens of Madison County who have suffered the heartbreaking devastation and enormous costs inflicted upon us by the opioid epidemic."
He said that comparing his position against contingeny fees in 2012 after treasurer Kurt Prenzler sued Arkansas brokerage firm Sterne Agee over excessive commissions it charged for purchasing securities to "complex opioid litigation against giant multinational corporations is like comparing apples to oranges."
"If I determine litigation is the best course of action for our community, I will make every effort to secure the very best legal counsel available at the lowest cost possible and with the greatest opportunity for recovery for Taxpayers," Gibbons said.
Prenzler, who was elected county board chairman last year, had unsuccessfully advocated for a contingency fee arrangement for the outside firm that handled the Stern Agee litigation - Oakes & Fosher of St. Louis.
The suit initiated by Prenzler in 2011, which sought to recover $400,000, settled in 2015 for $340,000. Prenzler said Oakes & Fosher utlimately was paid approximately $200,000 at a rate of less than $200 per hour. Had the firm been paid on contingency, it would have only been paid approximately $114,000.
The current rate for appointed special assistant state's attorneys in Madison County, which was increased in 2013, is $185 per hour, according to Prenzler. Rates can be negotiated, though, he said.
In 2012, when Prenzler told members of the county Finance Committee that he considered hiring Oakes & Fosher on a contingency fee basis a "no-brainer" because he figured the county would only be out $20,000 if it lost, but would recover two-thirds of an award if successful, Gibbons disagreed. In response he made public statements that the county should pay the firm on an hourly basis.
"It is absolutely critical that when we go on the offensive as plaintiffs that if we are seeking to get justice for the taxpayers of Madison County, that any contract we enter into offers a full, complete resolution of the issues and guarantees the ability of taxpayers to receive complete recovery of all losses and costs, not two-thirds," Gibbons told the Edwardsville Intelligencer in 2012.
Pastuovic said that while a contingency fee arrangement apparently would have been a better deal for taxpayers in Madison County's suit against the brokerage firm, the stakes are "significantly" higher in litigation against what is considered the "deep pockets" of pharmaceutical companies.
"I don't think anybody anticipates that this will be complicated litigation," he said. "Ultimately it will be negotiated and settled. Taxpayers of Madison County will be a lot better off paying attorneys an hourly rate, even if it reaches $1,000 per hour."
He said that by comparison, the Tobacco Master Settlement of 1998, in which plaintiff firms nationwide recovered $30 billion in fees, the average per hour rate was more than $10,000.
That settlement involved an agreement reached between 46 state attorneys general and the four largest tobacco companies who would pay $206 billion to settle Medicaid lawsuits covering tobacco-related health-care costs.
Suits against big tobacco also included consumer actions, such as the $10.1 billion Price v. Philip Morris judgment out of Madison County, ultimately overturned, but which Pastuovic said purported to compensate attorneys almost $32,000 per hour.
As of last month, Gibbons said he was undecided about whether to join other southern Illinois counties in litigating against manufacturers and distributors.
As chief law enforcer of a county, state's attorneys decide whether to bring action on behalf of their jurisdictions.
"We have a lot of people who have been harmed by this opioid and heroin epidemic," Gibbons said in an earlier interview. "We are engaged in many other efforts to fight this scourge and are trying to determine if we should add these efforts to our portfolio."