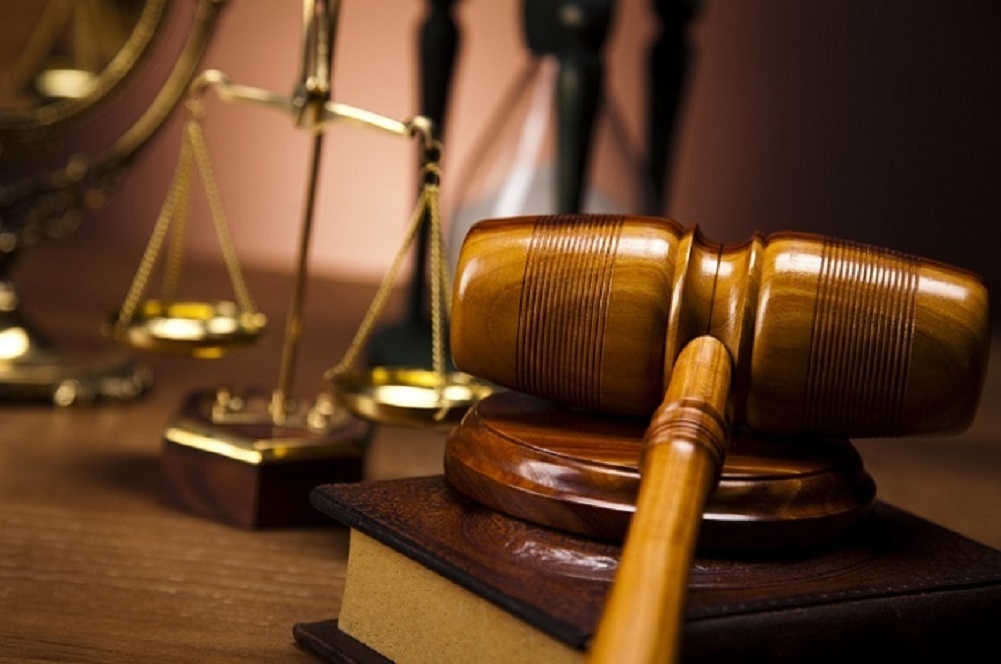 WASHINGTON – Judges on a national panel must decide whether to consolidate opioid suits of local governments and if so, whether to send them to West Virginia, Illinois or Ohio.
Defendants agree that if consolidation happens, District Judge David Faber of Charleston, West Virginia, should preside.
Some West Virginia governments recommend Chief District Judge Edmund Sargus in Cincinnati, while others oppose consolidation.
St. Clair County recommends District Judge Staci Yandle in Benton.
Faber, with 17 actions in his court, has held hearings and issued rulings.
Yandle presided over a single action until Oct. 30, when Chief Judge Michael Reagan of East St. Louis assigned four new ones to her.
Decisions rest with the U.S. Judicial Panel on Multi District Litigation, which will hear argument in St. Louis on Nov. 30.
James Peterson of Charleston moved for consolidation on Sept. 25, on behalf of counties in Kentucky, Ohio, West Virginia and Illinois.
In West Virginia, he represents Kanawha, Fayette, Boone, Logan, Cabell, and Wayne counties.
Peterson also represents the cities of Cincinnati, Louisville, and Birmingham.
He asked the panel to transfer pending and subsequent actions to Sargus, and he offered Yandle as an alternative.
Theories being advanced in the litigation include public nuisance, negligence, Racketeer Influenced and Corrupt Organizations (RICO), and/or state corrupt or trade practices laws.
Among the many common questions plaintiffs outline in the brief are defendants' legal duty to design and operate a "closed system" to prevent drugs from going into illegitimate channels; whether defendants breached duty to design and operate a closed system; whether defendants breached duty to stop suspicious orders into illicit channels; whether and the degree to which defendants promoted the drugs for off-label purposes; and "whether the flood of dangerous prescription opioid drugs into illicit channels caused, and the degree to which such diversion caused, individuals to suffer crippling addiction and to then turn to heroin."
The first reaction came not from defendants but from a prominent plaintiff, West Virginia attorney general Patrick Morrissey.
On Oct. 16, Morrissey deputy Vaughn Sizemore wrote that the consolidation motion improperly included the state's case.
"Of the cases identified in the motion to transfer, only the case at bar was brought by a state," Sizemore wrote.
He wrote that the state predicated its claims exclusively on West Virginia law alleging violation of its controlled substances act and its consumer credit protection act.
He wrote that the only reason the case was included in the motion was because McKesson improvidently removed it and that Faber would likely remand it to Boone County circuit court.
Faber had not reached a decision as of Nov. 9.
Sizemore wrote that if the panel consolidates the state's case with others, the panel should assign the litigation to Faber.
A division on the plaintiff side appeared on Oct. 20, when eight West Virginia local governments opposed consolidation.
Their lawyers wrote that transfer would decrease efficiency and convenience.
They wrote that their clients wholly eschewed citation to federal law and their cases depend on the rather unique oversight structure under West Virginia law and the attendant regulations of its pharmacy board.
They wrote that they intend to show that specific orders shipped to specific locations were suspicious on their face and distributors were aware of it.
"This is a uniquely and necessarily individualized inquiry," they wrote.
They wrote that establishing damages would require review of individual municipal budgets, expenses, and costs.
Another plaintiff stepped away from Peterson on the same date, when St. Clair County recommended Yandle as first choice.
County counsel Christopher Cueto wrote, "Judge Yandle is not currently presiding over a multi district litigation and is eminently qualified in complex litigation to prudently and efficiently steer this litigation."
The big three distributors - McKesson, AmerisourceBergen, and Cardinal Health, Inc. - didn't resist consolidation.
The three jointly supported it on Oct. 20, and requested assignment of Faber.
"Judge Faber is already deeply invested in this litigation," they wrote.
They wrote that lawyers who filed 47 of the 66 cases subject to the motion filed their first seven cases in the Southern District of West Virginia.
"No other federal case, including those in the Southern Districts of Ohio and Illinois, has advanced beyond filing complaints," they wrote.
They wrote that Yandle's court isn't convenient for any of the parties.
On the same date, retailers opposed consolidation.
For Walgreen and Kroger, Ronda Harvey of Charleston wrote that counties and municipalities in nine states with different statutes and rules brought the actions.
Harvey wrote that the suits don't implicate retail pharmacies of Walgreen and Kroger, but focus on them as wholesale distributors.
She wrote that Walgreen and Kroger distributed products from their own warehouses on their own trucks to their own stores.
For Rite-Aid, Webster Arcenaux of Charleston wrote that consolidation would increase inconvenience and expense while delaying resolution.
Arcenaux wrote that it would impose additional costs on litigants and witnesses; that superficial factual disparities at a distance disappeared up close and that key questions were profoundly space specific.
He further wrote that Faber's chief judge, Joseph Goodwin, coordinated the actions rather than consolidate them into a single action.
He wrote that centralization could benefit Rite-Aid only if the panel centralized the cases in West Virginia.
For CVS, Richard Schirtzer of Los Angeles asked the panel to deny consolidation, carve out the West Virginia actions, or consolidate only claims against the big three.
"It would be manifestly unfair to subject the CVS defendants to the dramatically increased burden and costs associated with multi district litigation when CVS has been named in only the four West Virginia cases," Schirtzer wrote.
For Wal-Mart, Neva Lusk of Charleston wrote that transfer to a multi district court would only create inefficiency and unfairness.
She wrote that differences among cases far outweighed common issues of fact.
"Some of the 66 cases assert claims against wholesale distributors only, others assert claims against pharmaceutical manufacturers only, while others assert claims against some combination of distributors, manufacturers, or providers," she wrote.
"Depending on the identity of the named defendants, the complaints in these cases proceed under different legal theories."
On Nov. 9, Cueto withdrew as counsel for St. Clair County and former Madison County chief judge Ann Callis replaced him.