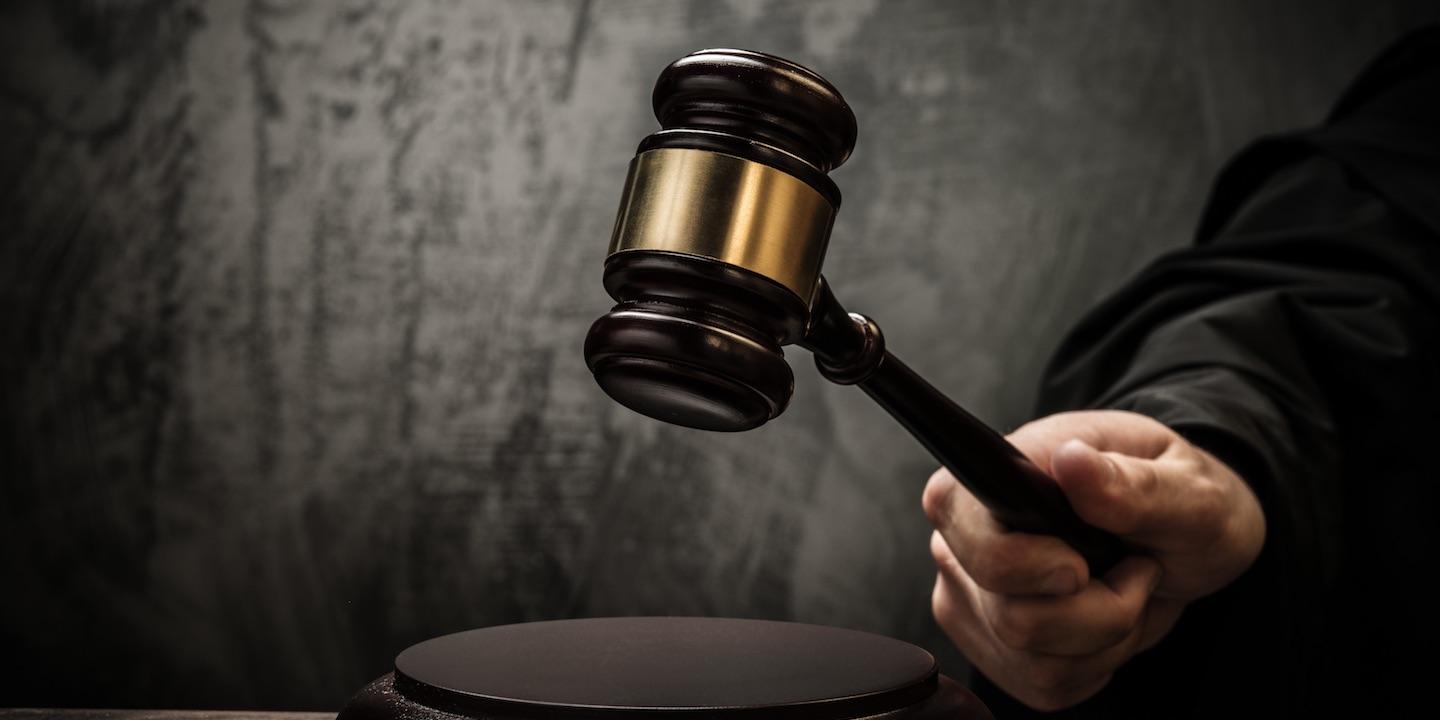 A former employee of the Madison County State's Attorney's office wants the state attorney general to subpoena internal documents the office refuses to turn over involving sexual harassment allegations against former chief investigator Kevin Hendricks, whose position was eliminated March 1.
Andrew Kane of Edwardsville, who has been at odds with State's Attorney Tom Gibbons since he was terminated from his position as secretary in the felony division in 2012 and through a series of Freedom of Information Act (FOIA) requests as well as a lawsuit, questioned whether the refusal to comply with his request for information is "an attempt to conceal the legitimate findings of the requested investigation for more nefarious reasons."
But according to a May 10 letter to the state AG's office that handles disputes between information requesters and public entities, Madison County assistant State's Attorney Jeffrey Ezra wrote that the release of investigative findings could "have a chilling effect" on the reporting of sexual violence. He indicated that maintaining confidentiality of individuals involved "outweighs the public's right to know."
Not only did Ezra indicate that he would not fulfill Kane's request for reports of sexual harassment complaints within the State's Attorney's office between July 2017 through Feb. 9, he informed the Illinois Attorney General's Public Access Bureau that it was "respectfully denying" its request to review any investigatory materials.
"This decision is not made lightly," Ezra wrote. "As indicated within the original denial to Mr. Kane, provision of any of the documents, whether redacted or not, will still provide information regarding the individuals who are involved and/ or provided statements in the case," he wrote. "That is, the identity of the subjects, and the subject matter itself could still be discerned from the personal specific nature of the circumstances described within the documents."
He wrote that releasing information could create a "media frenzy," given the "current environment," and subject participants to "undue burdens." Accusers and the accused "must feel safe and free from undue influence," he wrote.
Kane, who made his original request for information on Feb. 28, responded to Ezra through Public Access Counselor Josh Jones on May 18, saying the State's Attorney's office already has produced records relative to the requested investigation in the form of a settlement agreement with an accuser dated Feb. 17.
The agreement was signed by Kelly Babillis, who had worked in the State's Attorney's office as a secretary in the felony division until she received a promotion and salary increase pursuant to the settlement. The release of claims indicates Babillis made sexual harassment complaints against Hendricks and a retaliation complaint against her supervisor Peggy Schaake. It indicates that the office conducted an independent investigation into Hendricks' conduct and the investigation "made no conclusion" as to whether Hendricks violated an office sexual harassment policy.
Babillis, 40, went from earning $40,352 as secretary into a management position earning $52,000 annually, per terms of the agreement. The new position of executive assistant and support staff supervisor comes with three weeks vacation, a private office and attending "appropriate" training seminars and conferences.
Further, the State's Attorney's office provided Babillis with $5,000 for attorney's fees incurred in bringing her complaint and securing the release.
The release states that Babillis asked that the State's Attorney "take lawful steps necessary to prevent the public release of all documentation related to these matters, including her statements and all information collected in the investigation resulting therefrom, as they are highly personal and her right to personal privacy outweighs any public interest therein."
On Feb. 27, the day before Kane made his original request for information, Gibbons announced that Hendricks' position as chief administrator/investigator would be eliminated, and to allow for the effective restructuring of administrative management, Schaake would resign. He also announced Babillis's new position.
According to records the Record received through a FOIA request, Schaake, as an executive legal secretary, had earned slightly less than Babillis's new salary. Schaake, 59, made $51,500.80 annually and "retired" March 1, although paperwork indicates she was awarded two months severance and was paid unused vacation time. Her final gross pay was $8,715.52 for 352 hours and $575.42 for 23.24 vacation hours.
Hendricks, 42, was on paid administrative leave for seven months before his position was eliminated. Gibbons informed Hendricks by memo on Aug. 2, 2017, that he was being placed on leave due to a "complaint filed against him." He had earned $93,163.20 annually. In addition to earning approximately $50,000 while on administrative leave, Hendricks received two months severance and a vacation payout upon his exit. His final gross pay was $15,766.08 and he received $10,391.28 for 232 vacation hours.
In his pursuit of information, Kane, 31, wrote that the fact the State's Attorney's office provided Babillis with $5,000 for attorney's fees constitutes "a transaction of public business in which the public's interest would outweigh any perceived invasion of personal privacy of the public servants involved."
He also wrote that Gibbons has made public comments that there had been no violations of office policy with respect to the complaint against Hendricks.
"Gibbons' comments regarding the alleged outcome of the harassment investigation must have a means to be verified in order for the people to fulfill their duties of discussing public issues fully and freely, making informed political judgments and monitoring government to ensure that it is being conducted in the public interest," he wrote.
Kane also wrote that given the current climate of the Me Too movement, the State's Attorney's assertion that victims would be less likely to come forward without confidentiality protection "is completely negated."
Ezra was contacted for comment, but has not responded.