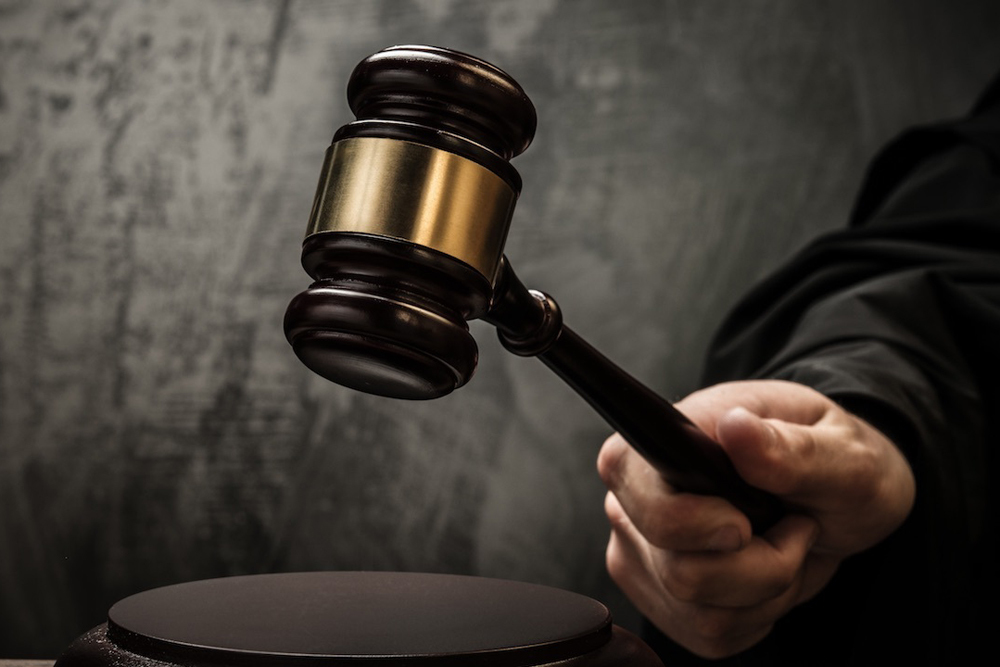 WATERLOO - A long time 20th Circuit judge will not seek retention to the bench and will retire at the end of his term next year.
Circuit Judge Dennis Doyle, 65, who sits on the bench in Monroe County, has notified the circuit's chief judge that he will step down in December next year, setting up a vacancy that interested candidates could seek election to in the 2020 general election.
The Supreme Court, via the Administrative Office of the Illinois Courts (AOIC), has been told there will be a vacancy, Chief Judge Andrew Gleeson told the Record.
An AOIC staff member, after checking the office database Wednesday, said there was no record yet of Doyle's name being submitted.
Gleeson said the retirement of Doyle will open the door for candidates to compete in a primary election, on March 17.
The chief judge said he is not aware of anyone who has yet expressed interest in filling the seat but added that he is certain there will be a number intending to run. The filing deadline for the primary race is Dec. 2.
Doyle was first elected in 2002, and was retained most recently in 2014 when he secured more than 70.9 per cent support from the electorate.
The judge, who had his own legal practice operating in Waterloo prior to his election to the bench, has been involved in a number of high profile trials during his tenure on the bench in Monroe County.
Doyle had not responded by press time to requests for comment.
One of the most keenly watched, and somewhat controversial, took place this year, and ended with a sentencing by Doyle last month.
Gyasi Campbell was convicted following a bench trial in August of the involuntary manslaughter of two-year-old Kane Friess-Wylie. He was sentenced to five years in prison and is up for parole in 2021, according to inmate records.
Campbell was originally charged with first degree murder, but his defense successfully argued that the prosecution failed to prove beyond a reasonable doubtt that Campbell intended to kill Kane.