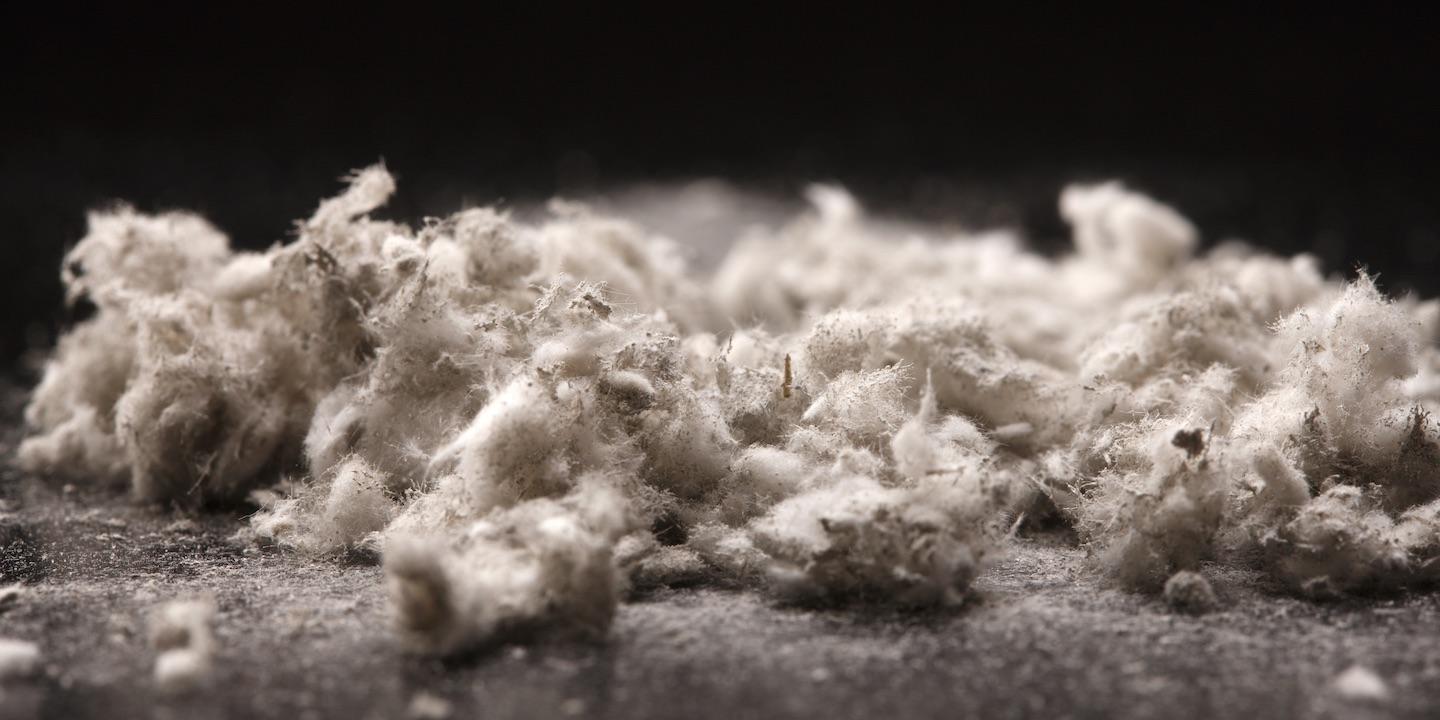 The Fifth District Appellate Court reversed Madison County Associate Judge Stephen Stobbs' order denying Ford Motor Company's motion to dismiss for lack of personal jurisdiction in a Florida resident's asbestos case.
Justice Thomas Welch, a Republican, delivered the Rule 23 decision on July 12 with Justice Randy Moore, a Republican, concurring. Justice Richard Goldenhersh, a Democrat, dissented, arguing that plaintiff Irene Jeffs provided enough evidence to render Ford "at home" in Illinois.
Rule 23 decisions are not published opinions and cannot be used as supporting case law for future asbestos defendants seeking to make general jurisdiction arguments. According to the Heyl Royster appellate division, the justices issuing the decision determine if it will be a Rule 23 or published opinion. However, parties may file a motion to publish the ruling as an opinion within 21 days of the entry of the order.

Stobbs
The Fifth District had been under advisement in the case since oral arguments were heard in December 2016.
The appellate court concluded that Ford's business in Illinois is not exceptional enough to establish jurisdiction, and exercising general jurisdiction over Ford would violate due process. The case was remanded to the trial court with directions to dismiss the claims against the defendant.
Florida resident Irene Jeffs, individually and as special administrator for the estate of her husband Dale Jeffs, filed suit in Madison County Circuit Court against 38 defendants, including Ford. The suit was filed by attorneys at the Maune Raichle firm in St. Louis.
Dale Jeffs, now deceased, had worked as a union insulator for various contractors at a variety of jobs in several states from 1968-1995, including time spent at Ford's plant in Michigan. He was diagnosed with mesothelioma in January 2015 and died Sept. 4, 2015, according to the appellate court decision.
Ford filed a motion to dismiss for lack of personal jurisdiction on June 26, 2015 through attorneys David Ybarra, James Bock and Ann Marie Frey of Greensfelder, Hemker, & Gale in Belleville. The defendant argued that Illinois lacked general and specific personal jurisdiction. Ford is a Delaware corporation headquartered in Michigan.
Stobbs denied Ford's motion to dismiss, finding that Ford consented to jurisdiction in Illinois because it conducts business in Illinois, owns property in Illinois, has dealers in Illinois and maintains a registered agent in Illinois. He also held that Ford had done business in the state since 1922 and has litigated other cases in here without objecting to personal jurisdiction.
Ford appealed to the Fifth District, which was originally denied. Then on May 25, 2016, the Illinois Supreme Court directed the appellate court to allow Ford's petition for leave to appeal.
Oral arguments were heard on Dec. 14, 2016.
During oral arguments in Ford's appeal, defense attorney Sean Marotta of Hogan Lovells in Washington D.C. argued that the case of Dale and Irene Jeffs should be litigated in Michigan, where its principal place of business is located, or Delaware, which is its state of incorporation, according to the audio file of the hearing.
However, attorney Jonathan Ruckdeschel of the Ruckdeschel Law Firm in Maryland presented oral arguments on behalf of the plaintiffs.
He argued that although Jeffs was a resident of Florida and was exposed to asbestos in Michigan, Madison County is the appropriate venue.
"There is no dispute that Mr. Jeffs was exposed to asbestos from asbestos-containing pipe insulation at a power plant in Michigan that was owned by Ford to power its factories. There is also no dispute in this case, for purposes of today, that Illinois workers at Ford's Illinois plants have been exposed to airborne asbestos from pipe covering in the power plants and factories that Ford runs in Illinois where thousands of Illinois citizens work every day," Ruckdeschel said.
"We have the same exact hazard. We have the same exact consequence. We have citizens in the state of Illinois being exposed to the same danger that Mr. Jeffs was exposed to. The only distinction is the exposure didn't occur in the state," he added.
The appellate court also allowed each side to cite additional authority. Ford sought to cite Aspen American Insurance Co. v Interstate Warehousing Inc., which the court found controlling and informative regarding the "narrow definition of general personal jurisdiction in this state."
"Therefore, in applying this case, we conclude that Ford should not be subject to general personal jurisdiction in the state of Illinois," Welch wrote.
The appellate court disagreed that a registered agent subjected Ford to jurisdiction in Illinois.
Citing Aspen, the appellate court held that foreign corporations are not required to consent to general jurisdiction as a condition of doing business in Illinois, nor do they waive due process by registering an agent in the state.
Citing Daimler, the Fifth District further held that Illinois courts "may only exercise general personal jurisdiction over Ford if its affiliations with Illinois rise to the level of an exceptional circumstance."
"The trial court determined that Ford conducts substantial business in Illinois. However, this is not the proper standard. A state may exercise general jurisdiction over a defendant only if the defendant is essentially at home in the forum," Welch wrote.
Because less than 7.5 percent of Ford's employees, 5 percent of its independent dealerships and 4.5 percent of its 2014 sales were in Illinois, "Ford's connections with Illinois do not rise to the level of an exceptional circumstance, and we therefore do not find that Ford is essentially at home in this state," Welch added.
Therefore, any exercise of general personal jurisdiction over the defendant in Illinois would violate due process, the decision states.
In his dissent, Goldenhersh states that the "majority disposition too narrowly applies the concept of 'at home' found in Daimler and Aspen... The concept is, in fact, much broader in both Daimler and Aspen, and Ford meets it in this record."
He states that Daimler "indicates the Supreme Court emphasized prior holdings that general jurisdiction requires foreign corporations to have affiliations so 'continuous and systematic' as to render them 'at home' in the foreign state."
Daimler involves Argentinean citizens suing in California against a German corporation. The Supreme Court held that "Daimler's contacts with California were too 'slim' to subject it to general jurisdiction in California's courts."
As for Aspen, Goldenhersh argues that the case involves an issue with a warehouse in Michigan and attempts to assert general personal jurisdiction because the defendant also has one warehouse in Joliet, Ill.
In light of the two cases, Goldenhersh argues that jurisdiction over Ford is proper in Illinois.
"I agree with plaintiff that there is sufficient evidence showing Ford is engaged in the type of systematic business activity in Illinois that renders it 'essentially at home' in Illinois and justifies a finding of general personal jurisdiction.
"Ford attempts to minimize its presence in Illinois by comparing its substantial Illinois presence with its overall global presence, relying on a footnote in Daimler that states: 'A corporation that operates in many places can scarcely be deemed at home in all of them,'" Goldenhersh wrote.
However, he states that he is "unconvinced" by Ford's Illinois presence compared to its global presence. Goldenhersh notes that Ford has 156 dealerships in Illinois, sells over 100,000 cars each year, owns property, employs 5,500 people, has a town named after it – Ford Heights – and has invested over a half a billion dollars in Illinois in the last five years.
"Because of its numerous affiliations with our state, Ford is 'at home' in Illinois and it is fundamentally fair to require Ford to litigate this lawsuit in Illinois. To hold otherwise would render the Daimler-Aspen standard of 'at home' illusory and, as a practical matter, devoid of meaning and effect," Goldenhersh wrote.
Madison County Circuit Court case number 15-L-533