Fifth District Appellate Court justices are still under advisement and receiving supplemental motions roughly one and a half years after oral arguments were heard in the Jeffs v Ford asbestos jurisdictional appeal out of Madison County.
Oral arguments were heard on Dec. 14, 2016, by justices Richard Goldenhersh, Thomas Welch and James "Randy" Moore. The case has been under advisement ever since.
Fifth District Circuit Clerk John J. Flood said that most recently, counsel for Ford Motor Company filed a motion to cite additional authority on June 5 following the First District Appellate Court's decision in Campbell v ACME Insulations.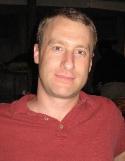 Ruckdeschel
In the May 18 Campbell decision, First District justices Thomas E. Hoffman, Maureen E. Connors and Mathias W. Delort reversed a decision out of the Cook County Circuit Court denying defendant General Electric's motion to dismiss for lack of personal jurisdiction.
Plaintiff Anissa Campbell, on behalf of decedent Arlin Campbell, is a resident of Alabama and filed a complaint May 4, 2017, in Cook County. The complaint alleges Arlin Campbell was diagnosed with mesothelioma in December 2016 as a result of asbestos exposure at various jobs in Illinois, Alabama, Louisiana and Texas between 1961 and 1999. Campbell worked in Illinois at Republic Steel in Chicago from 1964 to 1965. However the complaint did not specifically allege that Campbell encountered GE products containing asbestos at Republic Steel.
GE filed a motion to dismiss on June 9, 2017, arguing that dismissal was proper because Campbell failed to allege sufficient facts to confer personal jurisdiction under the Illinois long-arm statute.
Campbell responded on Aug. 16, 2016, "arguing that Illinois has 'jurisdiction by necessity' because he was exposed to asbestos in multiple states and there is no single forum in which he could sue every defendant."
Campbell further argued that GE consented to jurisdiction by doing business and having a registered agent in Illinois, causing the defendant to be "at home" in Illinois.
General Electric's motion was denied Nov. 14, 2017, in an oral ruling without identifying the basis for finding personal jurisdiction. GE appealed.
The appellate court found that General Electric is not "at home" in Illinois and not subject to the circuit court's general personal jurisdiction.
The defendant is incorporated in New York and its principle place of business is in Massachusetts.
"Although GE has been licensed to conduct business in Illinois since 1897, employs 3,000 employees at 30 facilities that it owns, leases, or operates in Illinois, and bases up to 6 business units in this state, we must consider that activity in the context of GE's national and worldwide operations. GE's business in Illinois constitutes a relatively small portion of its total operations," Hoffman wrote.
The appellate court further held that GE did not consent to be sued in Illinois based on the same reasoning the court found to be insufficient to invoke general personal jurisdiction.
"We also reject the notion that GE 'consented' to jurisdictional because, in unrelated matters, it sued in Illinois courts or defended actions without contesting jurisdiction. A party does not consent to jurisdiction in one proceeding by reason of failing to contest jurisdiction in another, and we cannot say that a non-resident defendant's periodic participation in litigation in Illinois over the course of its existence causes it to 'reasonably anticipate being haled into court' on any matter when the requirements for minimum contacts have not otherwise been met" Hoffman wrote.
As for specific personal jurisdiction, the appellate court found that Campbell did not establish a basis for jurisdiction over GE.
"Other than his deposition testimony, the plaintiff did not introduce any other evidentiary material supporting his claim that he was exposed to a product produced by GE containing asbestos, during his employment in Illinois," the opinion states.
Citing the Bristol-Myers Squibb decision, the appellate court further rejected the plaintiff's argument that a "sliding scale" approach to specific personal jurisdiction applies. The "sliding scale" approach argues that a connection between a plaintiff's claim and the defendant's forum contacts can more readily be established if the defendant has wide-ranging contacts in that forum.
In regards to the plaintiff's "jurisdiction by necessity" argument, the appellate court rejected the theory "absent any authority adopting the concept."
Hoffman wrote that Campbell cites U.S. Supreme Court decisions "that he construes as showing the court's implicit recognition that such a doctrine exists, he identifies no case in which the court adopted the doctrine or, for that matter, any case in which any other court exercised jurisdiction over a party on that basis."
On the other hand, Ford attorney Sean Marotta of Hogan Lovells in Washington D.C. argued before the Fifth District that the case of Dale and Irene Jeffs should be litigated in Michigan, where Ford's principal place of business is located, or Delaware, which is its state of incorporation, according to the audio file of the hearing.
Dale Jeffs, now deceased, had worked as an insulator for various contractors at various locations from 1968 to 1995, including time at Ford's plant in Michigan.
Marotta's arguments largely relied on the 2014 Daimler decision in which the U.S. Supreme Court held that a corporation is only subject to general jurisdiction where it is essentially "at home," except in extraordinary situations.
Marotta went on to argue that nothing in Illinois' strong-arm statute or the Corporation Act states that by registering to do business in Illinois, a corporation consents to jurisdiction.
The Jeffs' case was originally filed in Madison Count by attorneys at the Maune Raichle firm in St. Louis.
However, attorney Jonathan Ruckdeschel of the Ruckdeschel Law Firm in Maryland presented oral arguments on behalf of the plaintiffs.
He argued that although Jeffs was a resident of Florida and was exposed to asbestos in Michigan, Madison County is the appropriate venue.
"There is no dispute that Mr. Jeffs was exposed to asbestos from asbestos-containing pipe insulation at a power plant in Michigan that was owned by Ford to power its factories. There is also no dispute in this case, for purposes of today, that Illinois workers at Ford's Illinois plants have been exposed to airborne asbestos from pipe covering in the power plants and factories that Ford runs in Illinois where thousands of Illinois citizens work every day," Ruckdeschel said.
"We have the same exact hazard. We have the same exact consequence. We have citizens in the state of Illinois being exposed to the same danger that Mr. Jeffs was exposed to. The only distinction is the exposure didn't occur in the state," he added.
He argued that no case or statute has ever expanded or changed the meaning for obtaining general jurisdiction over a corporation in Illinois.
Madison County Circuit Court case number 15-L-533