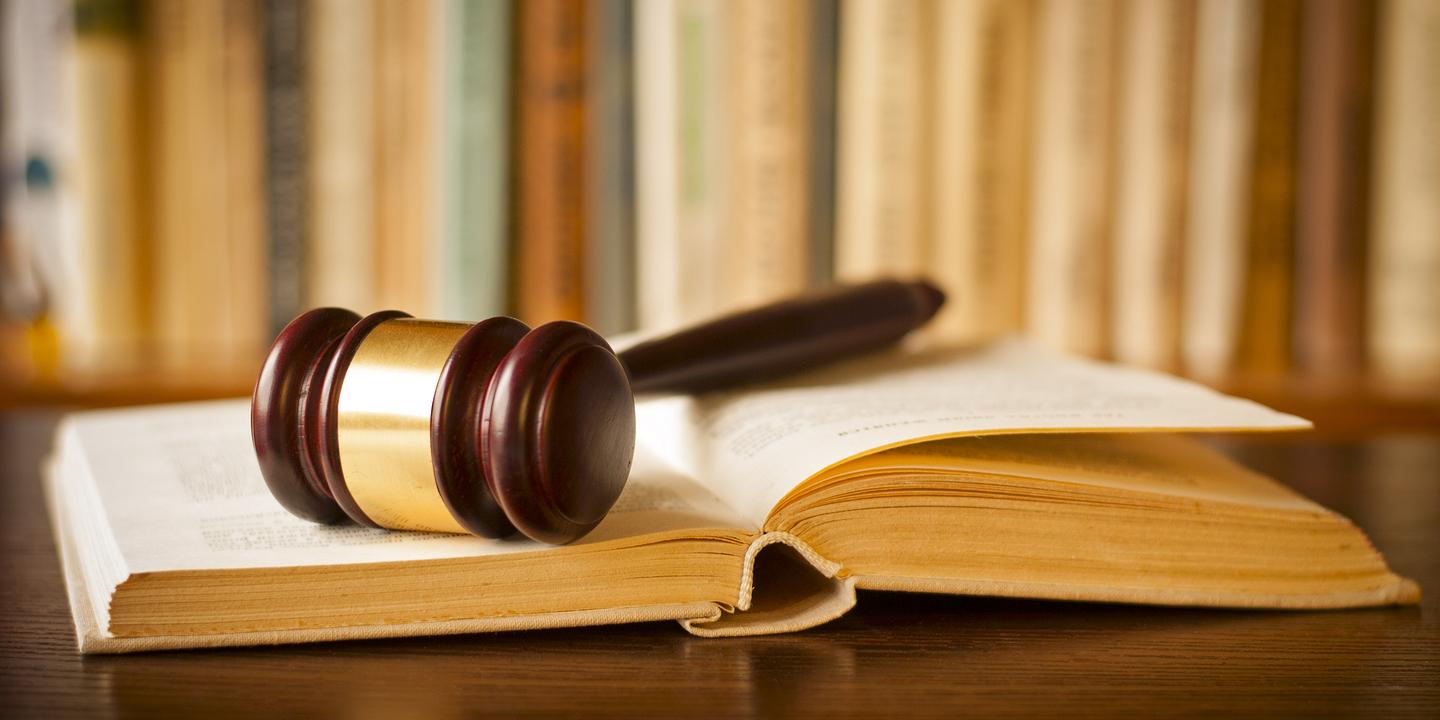 BENTON – U.S. Senior District Judge Phil Gilbert shut down an injury suit that Bruce Cook's firm in Belleville filed for car crusher Richard Clark of Cobden.
Gilbert granted summary judgment to defendants River Metals Recycling and Sierra International Machinery on June 25.
He denied a motion to amend the complaint, which blamed River Metals and Sierra for a fall that shattered Clark's elbow.

James Craney
Joseph Bartholomew of Cook's firm filed the suit in St. Clair County in 2015, and River Metals removed it to federal court. Bruce N. Cook got involved in the litigation last year, moving to re-open discovery in the 2015 case.
The tone of Gilbert's order conveyed displeasure with the proceedings.
"This is a product liability case involving a man who was injured when he fell off of, or perhaps jumped from, a car crusher," Gilbert wrote.
"This case is simpler than the docket sheet indicates."
Clark had worked for Thornton Auto Crushing, which sent crushed material to River Metals for salvage, and one of Thornton's crushers was an RB6000 logger/baler.
Gilbert wrote that an Italian company, Tabarelli, "bought a bunch of parts from irrelevant companies and assembled them in order to manufacture the baler."
Sierra imported the machine into the U.S., reassembled it, and mounted it on a trailer. River Metals then acquired it and leased it to Thornton.
Gilbert quoted Clark in a deposition stating he worked on it "pretty much every day other than Sundays."
Clark's work included checking oil, antifreeze and hydraulic fluid. He would climb up the right side of the machine, step on hydraulic lines, grab a hose to hold on to, and move across a cylinder to reach the tanks.
As a result, Clark stood about five feet above the ground, Gilbert's order states.
He wrote that this explicitly contravened Sierra's recommendation that workers use a ladder or platform, such as a manlift or a forklift, to reach the tanks.
Clark always jumped down after checking the tanks, "even though the operator's manual says 'Do NOT jump off the machine," Gilbert wrote.
"Clark even told his wife that he thought his manner of boarding and exiting the machine was dangerous.
"So one day, after refilling the hydraulic fluid using his method, Clark fell."
Clark sued River Metals and Sierra on a strict product liability theory, arguing the machine should have had a fixed ladder.
"Clark must present some evidence that the danger of the design of the machine outweighs its utility," Gilbert wrote.
He wrote that for a specialized piece of industrial equipment, this evidence requires expert testimony. Clark presented testimony of James Blundell, that the machine should have had a ladder, toe boards and rails.
"And that bare conclusion is just about all that Dr. Blundell has offered," Gilbert wrote.
He wrote that according to River Metals and Sierra, Blundell didn't know what caused the fall and had no idea what areas Clark needed to access. The companies also argued that Blundell didn't provide even a rough sketch of his alternate design and hadn't analyzed or tested it. Blundell also didn't know if his safety equipment could fit on the machine.
"Sierra points out that Dr. Blundell basically just looked at the machine, decided it needed a ladder, and did nothing more," Gilbert wrote.
"Clark disagrees, and refers to Sierra's motion as frivolous and absurd."
Those words came from Cook.
"There are a lot of good reasons not to refer to an opposing argument this way," Gilbert wrote.
He wrote that the reasons include civility and the near certainty that overstatement will push the reader away.
He wrote that "even where the record supports an extreme modifier, the better practice is usually to lay out the facts and let the court reach its own conclusions."
"But perhaps the biggest reason is because, as here, Sierra's argument is actually correct," Gilbert wrote.
He wrote that Blundell "repeatedly demonstrated at his deposition that he does not understand how to perform daily maintenance on the machine.
"The court is puzzled why it should admit expert testimony regarding safety mechanisms that would allegedly help with routine maintenance when that expert does not even know where that maintenance is supposed to be performed."
Gilbert wrote that as a final plea, Clark argued that his product liability claims should proceed to trial because they include a theory of failure to warn.
He wrote that Clark represented to the court a year ago that he didn't allege failure to warn.
"So for Clark to turn around now and argue that he did allege a failure to warn, when both the text of his complaint and his prior filings indicate otherwise, is strange," Gilbert wrote.
Last of all, Gilbert ruled that amending the complaint would be a grave injustice.
"If plaintiffs could amend their complaints whenever they lost at the summary judgment stage, then that would basically be giving them a second chance at a game that they already lost," Gilbert wrote.
"Second, this case presents a hornbook example of undue delay.
"The only reason these motions took so long to adjudicate was because of Clark's persistence to engage in additional discovery in this case.
"This case has reached its end."
James Craney of Edwardsville represented River Metals.
John Socolow of White Plains, New York, represented Sierra.