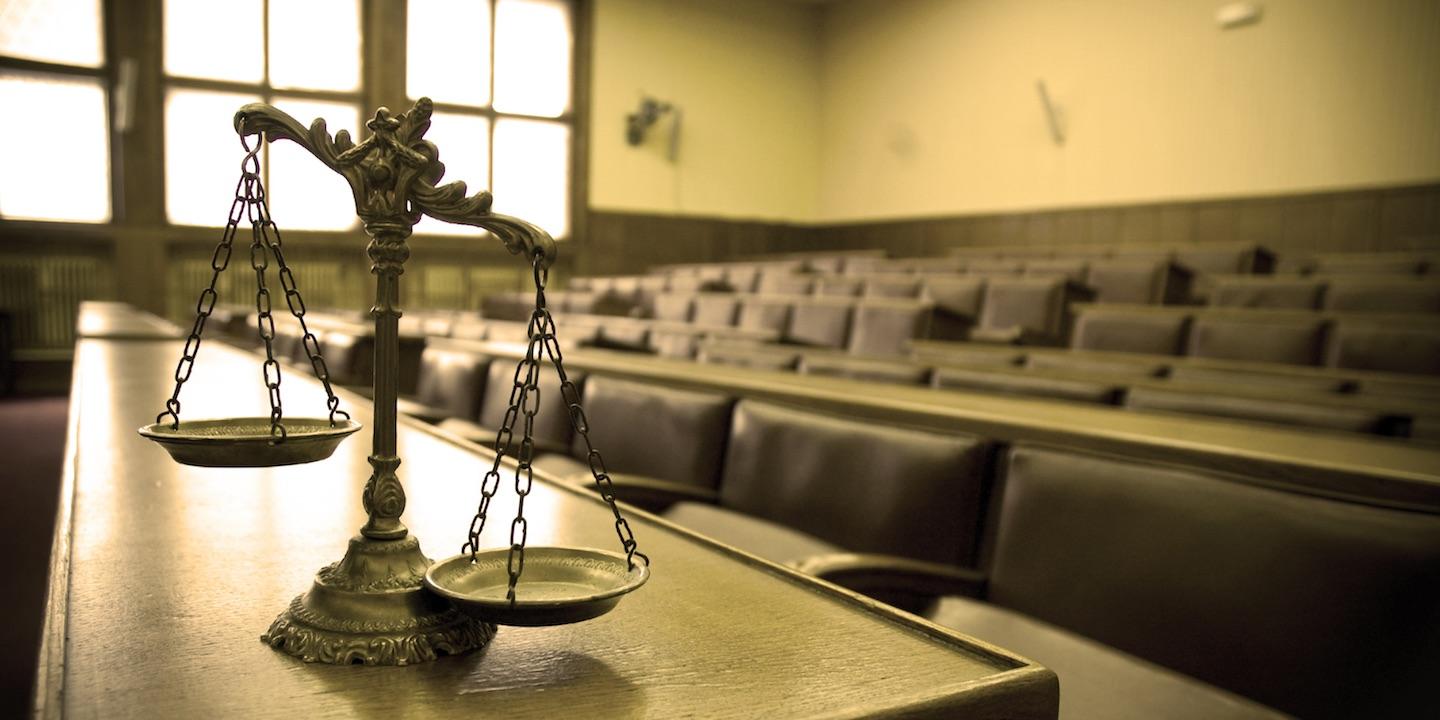 BENTON – Bruce N. Cook of Belleville claims an adversary fooled a judge and lawyers including his own, but he insists the adversary didn't fool him.
He accused and insulted attorney John Socolow of White Plains, N.Y., on March 9, in a brief seeking discovery about Sierra International Machinery.
Cook represents former car crusher Richard Clark of Cobden, who blames permanent injuries on Sierra and on River Metals Recycling.

Socolow
He wants Senior U.S. District Judge Phil Gilbert to reverse Magistrate Judge Reona Daly, who denied further discovery about Sierra.
"We understand how the magistrate has become confused by defendant Sierra's discovery shenanigans, which have been very skillfully formulated and performed," Cook wrote.
"We understand how the magistrate might be fooled as before the magistrate was confused my partner, Mr. Bartholomew, and Ms. Jones, as well as Mr. Craney had been hoodwinked by Sierra's ingenious discovery deceit."
He meant Joseph Bartholomew and Colleen Jones of the Cook firm, and River Metals Recycling counsel James Craney of Edwardsville.
Bartholomew filed suit for Clark and wife Jennifer Clark in 2015, in St. Clair County circuit court.
He wrote that in 2013, Clark slipped and fell on a Sierra machine that River Metals Recycling owned.
River Metals Recycling removed the suit to federal court.
Last year, after discovery had closed, Cook moved to reopen it in order to trace the machine's assembly.
Daly reopened discovery on a limited basis in August, allowing a round of written discovery and a deposition.
As Cook conducted discovery, he filed a series of motions asking for more.
Daly held a hearing in January, and denied all the motions on Feb. 22.
"Plaintiffs have failed to provide the court with a convincing reason why further discovery is necessary, or why they should be entitled to it at this stage of the litigation," Daly wrote.
"Although Sierra may not have the precise information plaintiffs seek, Sierra is not required to provide perfect information, only information that is available to it.
"There is no indication that Sierra is withholding any additional information that is within its control."
Cook opened his appeal by conceding that Sierra fooled him at first.
"I, old and suspicious, after I knew that Sierra was the final assembler of components into the final machine and hence its manufacturer, remained trapped in the deception sowed by Sierra that Tabarelli S.p.A. had designed the entire machine," he wrote.
He wrote that he naively believed this canard until a witness, Mr. Simmons, set him straight and testified that Atlas designed the trailer in question.
"Also, please note, when I said set me straight, that was tongue in cheek when Simmons identified Atlas as the designer of the trailer," he said.
"I am pretty sure, without sworn testimony he was disassembling…On another point that should make obvious our need for further discovery, and an illustration of the confusion of the court, is that she stated in her order that the RB6000S came fully assembled and mounted on a trailer.
"I know that Mr. Socolow said a lot of things, but there is an excellent reason to question these statements.
"That RB6000S came trailer mounted? Is that true?"
Cook wrote that Sierra stated in response to a request for admission that it wasn't trailer mounted.
"Which is true?" he wrote. "Trailer mounted or not? Shouldn't we be allowed to find out? The magistrate doesn't think so."
He wrote that counsel informed Daly at oral argument that her conclusion was contrary to the testimony of Mr. Simmons.
"The magistrate said she would read it, but apparently did not," Cook wrote.
He wrote that 45 days of discovery would speed resolution of the case. He wrote that he would take, in one sitting, three Sierra employees and two other witnesses.
"We have caught them," Cook wrote. "We just need to close the door. Our office went through the preparation of the case thinking Sierra had no role in the product design. Why would we think otherwise?"
He wrote that a witness, Mr. Torres, slipped and said the equipment was manufactured right now in Georgia, "which was true but consistent with Sierra's script or pattern of deceit."
"Mr. Socolow, a man who literally drips sincerity, interrupted (it was a telephone deposition and he and Torres were alone) and stated: 'Colleen, I think he wants to correct his answer where the machine is manufactured,'" Cook wrote.
"Mr. Torres, now properly instructed by Mr. Socolow, got it right and stated: 'The machine is manufactured in Italy.'
"We do not have to instruct this court how improper Mr. Socolow's interruption was, however, for more authority related to 'on the record, witness coaching' discussion, see Hall v. Clifton."
He wrote that he discovered a mistake of his expert who stated the machine was shipped to Paducah, Ky., where it was assembled on a Better Built trailer.
"That seemed unlikely to me as I knew it had been towed," he wrote.
"From that I wondered if the machine, with an American trailer manufacturer, may have been assembled in the United States and immediately wrote Mr. Socolow on July 3rd and 4th, see my unhappy email of July 4th, Doc. 155-2 at 2571 (he was caught), requesting, among other things, trailer design documents, at my request."
He wrote that Socolow called Jones and admitted that Sierra assembled the machine but denied that they designed it.
He wrote that Daly referred to ambiguity about a baler being an entire machine or a component.
"This was a classic half truth made by an excellent New York lawyer, Mr. Socolow," he wrote.
"There is no sworn testimony or affidavit in that regard, yet the magistrate judge continues to believe the word of Mr. Socolow over the sworn testimony of its corporate representative, who incidentally had verified the 'misleading' discovery responses.
"Cross examination is a great lie detector."
He wrote that he informed the court of Simmons's sworn testimony.
"It is strange, that despite my revelation of the admission of the corporate representative, the magistrate judge continues to believe Mr. Socolow's representations," he wrote.
"He does appear to be so honest and sincere but what he had said to the court, the ambiguity just wasn't true. One should not be too critical of the magistrate for being fooled, after all Sierra fooled us and Mr. Craney.
"Deceit is the very purpose of the use of half truth in discovery."
He wrote that he wondered if the magistrate read his letter of Oct. 31.
"If she did and believes Mr. Socolow's statements over the sworn testimony of Sierra's corporate witness we would have to give him a lot of credit for being persuasive," he wrote.
Gilbert has set trial to start July 30.