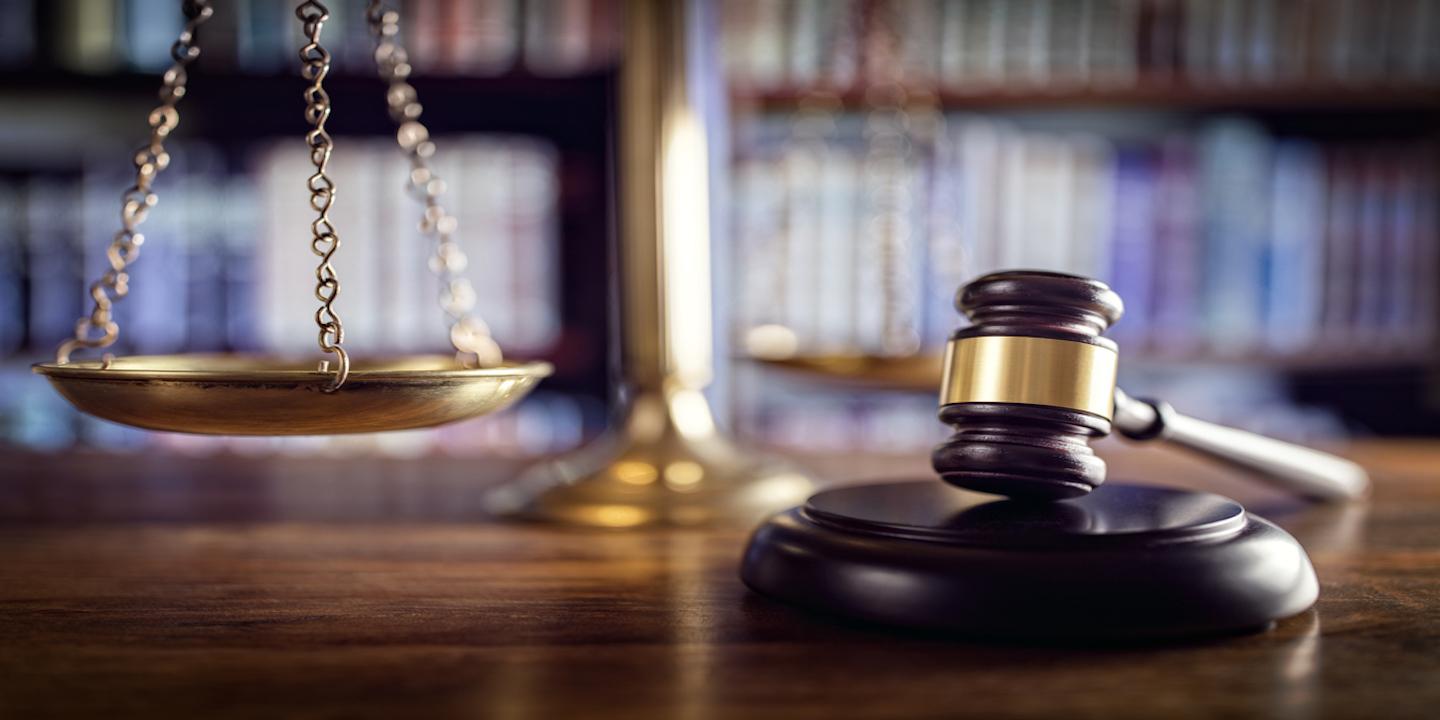 When an incumbent state rep candidate claims opposition forces want him dead and the opposition candidate accuses the incumbent's team of hiring a private investigator to follow his wife around town, chances are it's a Tier One race.
And when more than $350,000 is spent on negative TV spots and mailers between supporters of State Rep. Charlie Meier (R-Okawville) and his challenger, in political terms, it is Tier One.
In office since January 2013, Meier hasn't faced any competition on the ballot either in primary or general elections since 2012 when he won a three-way primary contest against Paul Evans of O'Fallon and Don Weber of Troy. Meier went on to defeat Democrat Dan Polites of O'Fallon in the general that year.
But after Meier voted last July, along with 14 other Republicans, in favor of a 32 percent permanent income tax increase, that probably guaranteed he would get a primary opponent in spite of his subsequent vote against overriding the Governor's veto of the tax increase.
In announcing he would challenge Meier for the 108th House District last October, Don Moore, a U.S. Marines veteran, one-time farmer and current Madison County Board member, specifically criticized the incumbent on his tax increase vote saying politicians like Meier have failed citizens by not balancing the budget and turning to taxpayers for more money.
With the March 20 primary four weeks away, both campaigns are ramping up the rhetoric in a district that includes portions of Clinton, Madison, St. Clair, and Washington counties.
Moore, who has received more than $200,000 from Liberty Principles PAC - a group that got $3 million in January from wealthy conservative businessman Richard Uihlein of Chicago - has a TV spot that began airing earlier this month that dings Meier, one of two farmers in the State House, on the tax increase vote.
"The hardest decision I have to make on the farm is when to put a heifer down," Moore says in the ad. "I'm not mad at the heifer, it's just no longer the animal you once knew. Just like I'm not mad at Charlie Meier for voting for Madigan's 32 percent tax increase I'm just disappointed in what Charlie let Springfield do to him."
Meier called the ad "atrocious." He said it implies putting down a cow by shooting it, and implies "they want me dead."
He also criticized the optics and message, saying that "it was very obvious to anyone who is a farmer that it wasn't a farmer. A farmer wouldn't have bales of hay stacked like that and a heifer is not an old cow. A heifer is young."
Meier said he never would have expected to be involved in a race like the one he's in.
"I am one of two candidates that has callouses on his hands," Meier said referencing his worker as a farmer in Washington County.
"I'm getting a lot less," he said because of the fierce primary battle. "Normally in winter I am out trimming trees, cleaning brush out of fence lines or cutting mature timber. I haven't been able to do that this winter."
In the meantime, the House Republican Organization has spent more than $140,000 trying to hold on to Meier's seat. A TV spot critical of spending by a federal contractor that Moore was involved in recently began airing.
And in another twist, Moore is suspicious of the Meier campaign having hired a private investigator to follow his wife from their Troy neighborhood to a retail parking lot in Fairview Heights on the morning of Feb. 12.
According to a Fairview Heights Police incident report, Felicia Moore called police after being followed by a white male in a 2016 blue Dodge Caravan, from Troy to a gas station in O'Fallon and then on to Fairview Heights. She also called her husband, who arrived from Edwardsville before police and confronted the driver parked at Best Buy. Felicia Moore was parked at the Burlington Coat Factory lot.
The subject driver is identified in the incident report by the last name "Dees," an investigator from Advanced Investigative Services. The company's website lists Sean Dees as a contact for the firm.
Moore said he was "troubled" by the situation and believes it is "reasonable to presume" that whomever hired the investigator had something to do with Meier's campaign.
Meier denied having anything to do with hiring a private investigator to follow Moore's wife and said the House Republican Organization also had nothing to do with the situation.
Moore said that when he confronted Dees to lower his window, he took a photo of him but Dees tried to block his face. Moore said Dees had a video camera strapped to his right hand and there was an expandable manila file folder in the passenger seat, which he said appeared to have his name written on the exterior.
He said he also later went to his house and had a conversation with him in his driveway to express his concerns.
"He stuck to his line and said 'I don't have a camera,'" Moore said.
"I showed him a picture of it and he made some comment like, 'what is that? I didn't even know I had that.'"
Fairview Heights Police Chief Nick Gailius said he doesn't believe Moore's report will develop into a criminal investigation.
He said that on its face, the incident would likely remain a "suspicious activity."
"So, we're not seeing a crime here, but I asked them (investigators) to look at it," he said.
"I suspect there's nothing criminal involved here. Obviously, private investigators, that's what they do."
More about Meier
Following Republican Gov. Bruce Rauner's state of the state address last week outlining budget priorities, Meier said his plan would help guide lawmakers to balancing the budget.
"This is good news as the state must live within its means," Meier stated in the release. "The fact that the Governor's budget proposal sets us on a path to get rid of the 32 percent income tax increase is a win for the taxpayers. I encourage my colleagues on the other side of the aisle to work with us Republicans and pass a balanced budget this session.
"The state can't continue down the same path, we can accomplish many good things for our state if we just work together. In the meantime I am ready to get to work on a balanced budget and will be reviewing the proposed budget to determine how it will impact my district. At the end of the day, I can't support a budget that is bad for my district."
Earlier this year, Meier filed legislation aimed at rolling back the 32 percent tax increase, which would reduce the personal income tax rate from 4.95 to 3.75 percent and from 7 to 5.25 percent for employers from 2018 to 2025. Rates would further reduce to 3.25 percent and 4.8 percent, respectively, after 2025. The bill filed Jan. 3, HB4211, was forwarded to the House Rules Committee where no further action has been taken and no sponsors added.
More recently he filed a proposed resolution opposing a potential vehicle mileage tax, given several measures being considered in the General Assembly, such as a 1.5 cent per mile fee assessed drivers using GPS technology or monthly odometer readings, as well as a $450 annual flat fee plan assessed on drivers using public roadways.
"A tax on miles driven is already bad, even worse would be to allow our government to use GPS tracking on every driver," Meier said of his proposal. This would create privacy concerns for all Illinoisans, and expose personal and confidential information that could lead to a security breach. The proposed vehicle mileage tax will put Illinois government one step closer to towards receiving the nanny state of the year award."
The resolution, HR766, has more than a dozen Republican co-sponsors and also has been referred to the Rules Committee.
Meier has touted endorsements he has received from the southern Illinois Republican congressional delegation, including Congressman John Shimkus (IL-15), Rodney Davis (IL-13) and Mike Bost (IL-12).
"The Southern Illinois Congressman endorsed Meier based on his record of being a strong defender of Southern Illinois' conservative values," states a press release announcing the endorsements.
More on Moore
In his announcement for the seat, Moore said he did not believe citizens should be forced to cut personal budgets to "make up for the lack of political backbone to address and recognize Illinois' runaway debt."
He also stated:
"The only budget solution that Speaker Madigan and now Rep. Meier have brought to the table is to force you to pay higher taxes each year. What will our political representatives propose next? A retirement tax? Higher property taxes? A working class tax to subsidize others' inability to pay higher taxes? We can no longer trust Rep. Meier when he has shown he's willing to abandon us and stand with Democrats like Mike Madigan to increase our taxes. Mr. Meier campaigned against higher taxes. He told us 'no new taxes and less government', he told us that he had the 'courage and willingness to be a leader…to get Illinois back on track'. Instead he received tens of thousands of dollars from public sector unions and voted to force us to pay higher taxes. We need a fiscally conservative reform leader we can trust to go to Springfield and fight for our values, for our families, and for the State of Illinois.
"For 30 years, I served our country as a U. S. Marine, both enlisted and commissioned, and in the Department of Defense. I applied and utilized Marine Corps values that are necessary for survival on and off the battlefield, some of which are Honor, Courage, and Commitment. Here is one of my takeaways from my career as a Marine and a Budget Analyst, 'As good stewards of our customers' and ultimately the taxpayers' dollars, we must be more precise about forecasts, cost comparisons and cost reductions.' When I look at Springfield, it is difficult to find these values being exercised, and I certainly don't see my understanding of courage or integrity to stand by a promise to us, a promise made by Representative Meier to 'lower taxes, exercise courage, and get Illinois back on track.' Honor, Courage, and Commitment are the values by which I've lived my life by and the values I'll take on your behalf to Springfield.
Moore was born and raised in Caseyville. He attended Collinsville High School and worked on a local farm for three years before joining the U. S. Marine Corps in 1975 at the age of 17.
After four years of enlisted service he returned home to Caseyville and attended Southern Illinois University at Edwardsville. He received a bachelor or science degree and later was accepted into Officer Candidates School, whereupon completion he was commissioned and trained as a logistics officer.
After this final tour of duty and 20 years of service he retired from the Marine Corps and went on to work for the Defense Logistics Agency near Washington D.C. as a budget analyst. He returned to Troy in 2011 with his family.
In 2016 he was elected to the Madison County Board District 2.