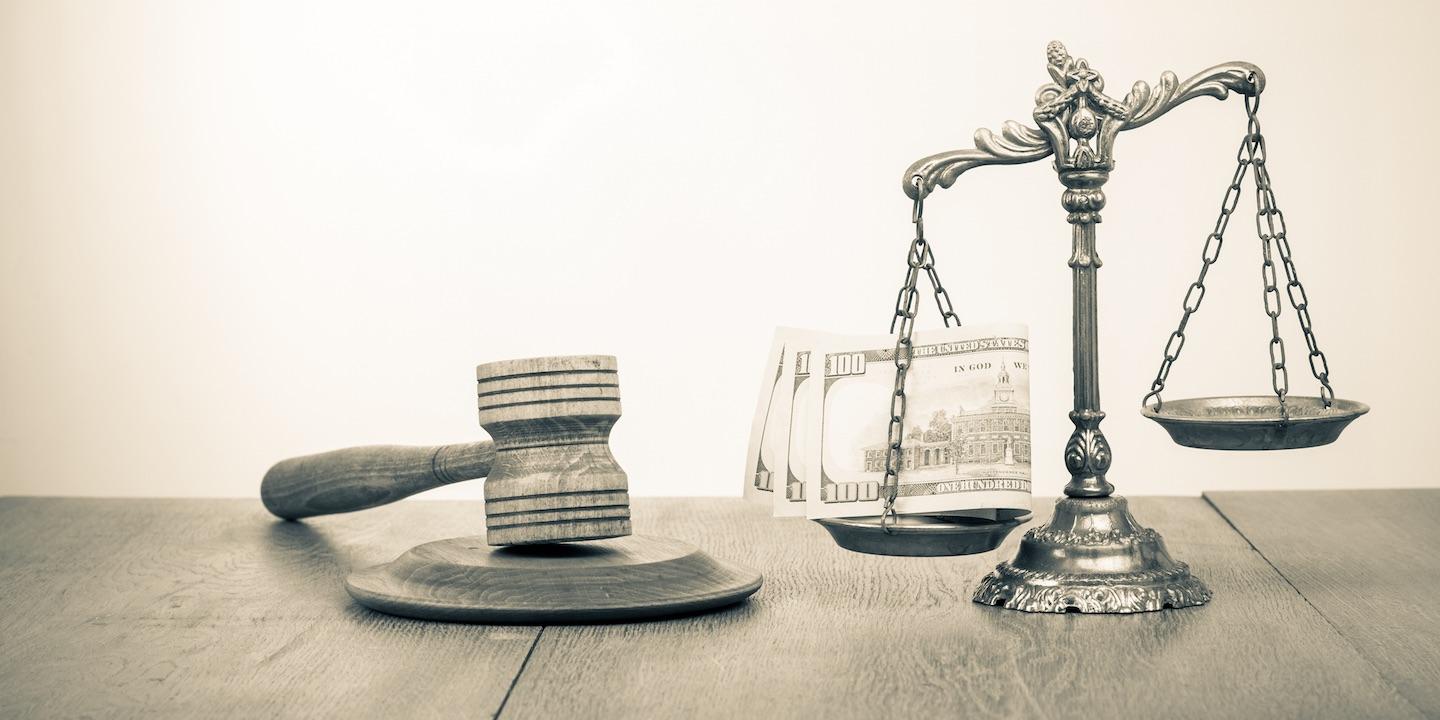 St. Clair County jurors awarded a motorist and passenger $4,174 and $11,756 in an O'Fallon car crash suit in Associate Judge Heinz Rudolf's courtroom.
Attorney Daniel Broombaugh of Caraway Fisher & Broombaugh represented plaintiffs Laura Reading and Tyesha Reading.
Attorney Tyler Beckerly of Zimmer & Associates represented defendant Michael J. Fickes.
Fickes had previously admitted negligence, and the issue before the jury is to what extent the plaintiffs were injured as a result of the collision.
The one-day trial came to an end Nov. 27 after jurors awarded Tyesha Reading $4,174.20 for pain and suffering and medical expenses and awarded Laura Reading $11,756.33 for pain and suffering, medical expenses and lost earnings.
The plaintiffs allege Laura Reading was operating a vehicle on North Green Mount Road at its intersection with West Highway 50 in O'Fallon on Oct. 9, 2014. At the same time, Fickes was driving a vehicle from the driveway between CVS Pharmacy and Frieze Harley Davidson, attempting to turn onto North Green Mount Road, when he allegedly caused a collision. The plaintiffs allege Fickes was unable to stop his vehicle in time to avoid causing a crash.
They claim Fickes negligently operated his vehicle to cause injury to others; failed to maintain a proper lookout; operated his vehicle at an excessive rate of speed; operated his vehicle without adequate brakes; failed to properly apply the brakes; failed to have the pertinent vehicle equipped with a horn in good working order; failed to sound his horn; failed to yield the right-of-way; failed to signal his intention to turn; and failed to keep his vehicle under proper control.
As a result, the plaintiffs claim they suffered injuries and expended money for medical treatment.
Fickes answered the complaint on Dec. 15, 2016, denying liability. He argued that the plaintiff failed to keep a proper lookout; failed to keep her vehicle under proper control; failed to yield the right of way to Fickes' vehicle; failed to stop, swerve, reduce speed or otherwise avoid a collision; operated her vehicle in an improper lane of travel; and negligently operated her vehicle at a speed greater than reasonable under the circumstances.
Laura Reading denied the allegations in the defendant's affirmative defenses on Jan. 4.
According to a Nov. 27 statement of the case, Fickes admitted he was negligent and that his negligence was a proximate cause of injuries and damages to the plaintiffs. The issue at trial was the extent the plaintiffs were injured and suffered damages.
The case was consolidated on Nov. 20 after Laura Reading filed the motion to consolidate the case with Tyesha's lawsuit
On Aug. 9, the arbitrators made an award in favor of the plaintiffs and against the defendant for $48,500, plus costs.
On Sept. 8, Fickes rejected the arbitration award and requested a jury trial.
St. Clair County Circuit Court case number 16-AR-784