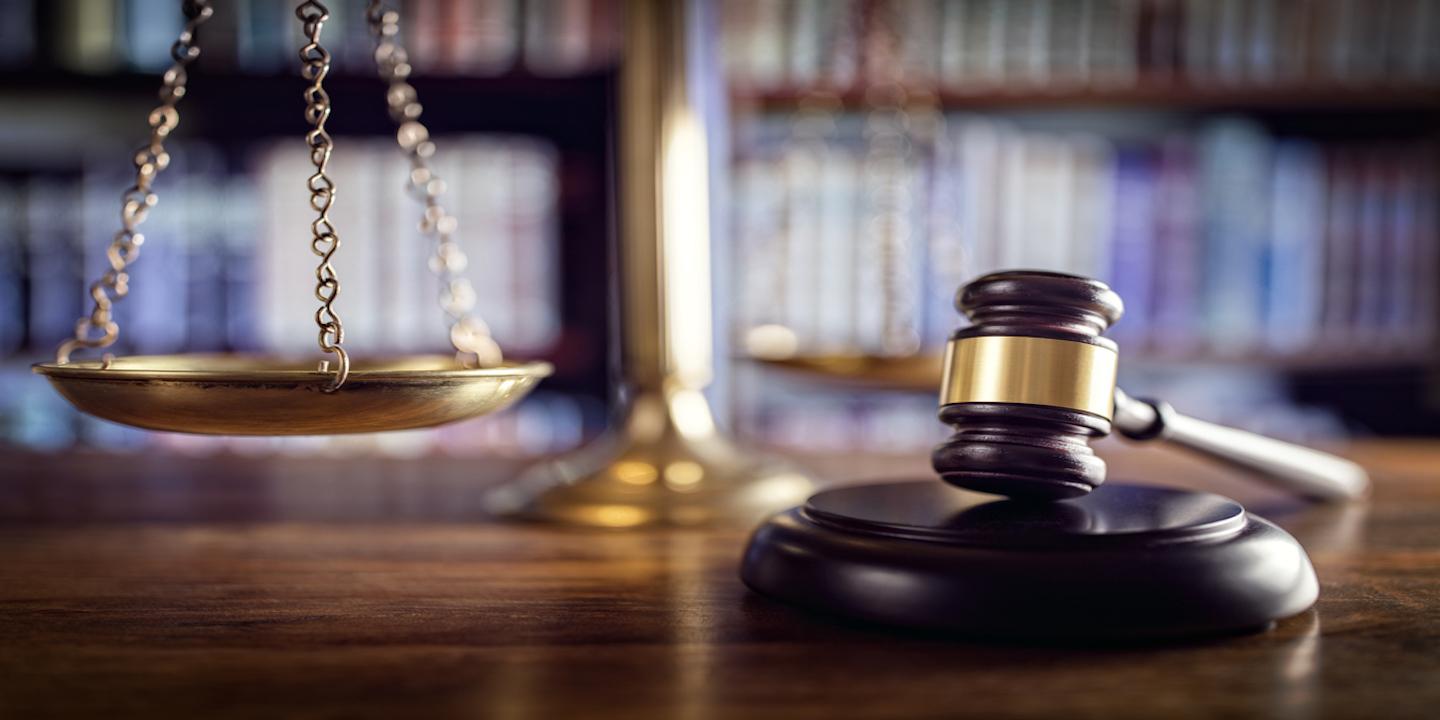 ST. LOUIS - A $72 million talcum powder verdict leveled against Johnson & Johnson last year has been vacated by a state appeals court.
The Missouri Court of Appeals for the Eastern District has found that in light of Bristol-Myers Squibb (BMS) v. Superior Court of California, a St. Louis city circuit court erred when it exercised personal jurisdiction over J&J because the claims of an Alabama woman did not arise out of the company's activities in Missouri.
In February 2016, a jury in Circuit Judge Rex Burlison's court entered a judgment of $10 million in compensatory damages and $62 million in punitive damages to the estate of Jacqueline Fox, who had resided in Birmingham, Ala. She died in 2015, four months before trial started on claims that her use of J&J talcum powder caused her to develop ovarian cancer.
While the case originally included claims of 65 individual plaintiffs - only two who were Missouri residents - the case proceeded to trial on claims brought only by Fox.
In June, while the Fox case was on appeal, the U.S. Supreme Court issued its ruling in BMS, holding that specific personal jurisdiction requires a connection between the forum state and the specific claims at issue. According to the ruling, even if resident plaintiffs have suffered similar injuries, specific jurisdiction is not afforded to the claims of non-residents.
In a decision reached Tuesday, the three judge appeals panel also declined to remand the case for re-litigating jurisdiction.
Fox had asked that the case return to circuit court "for further development of the factual record supporting jurisdiction under the narrower standard of BMS heretofore not required in Missouri."
"Specifically, Fox seeks to establish that J&J directed the production, packaging, and distribution of its products through a Missouri company, Pharma Tech," the ruling states, noting that plaintiffs did not want to add Pharma Tech as a defendant, but only to "adduce" further evidence related to personal jurisdiction.
"J&J counters that Fox is precluded from supplementing the record at this stage and urges this court to dismiss the case outright with prejudice."
For the panel, Judge Lisa Van Amburg wrote that while the parties failed to brief the issue of "retroactivity," it took notice of other cases where several district courts examined whether to reconsider jurisdiction.
"[A]ll cases involved defendants' motions to dismiss and not plaintiffs' initial burden of proof," Van Amburg wrote. "Even accepting that BMS represents a change relative to previous joinder practices in Missouri, we find no authority supporting Fox's request to rewind the case so as to supplement the pre-trial record to establish jurisdiction under the new standard.
"...Fox provides no Missouri precedent illuminating a procedural path for this court to stay a jury verdict pending re-litigation of facts supporting jurisdiction."
Judges Angela Quigless and Kurt Odenwald concurred.
In a separate concurrence, Odenwald wrote to emphasize that BMS "is firmly grounded" in Daimler AG v. Bauman, where, he wrote, the Supreme Court "thoughtfully expounded upon the principles of personal jurisdiction, making it cler that personal jurisdiction over a foreign corporation to hear any and all claims against it exists only when the corporation's affiliations with the state in which the suit is brought are constant and pervasive (general jurisdiction) or when the corporation's in-state activities are continuous and systematic, but also give rise to the liabilities sued on (specific jurisdiction).
He further wrote that the Daimler deicsion was published in January 2014, months before Fox sued in St. Louis city circuit court.
"If Fox had or suspected the existence of the additional evidence that she now suggests would establish the trial court's exercise of personal jurisdiction over the defendant, she had full and ample opportunity to engage in discovery and present such evidence to the trial court," he wrote. "She did not. The impact of Bristol-Myers Squibb on the issue of personal jurisdiction for the trial court was not the result of a new rule of law, but a reaffirmation of the traditional rules of personal jurisdiction discussed long ago by the Supreme Court in International Shoe, and more recently reaffirmed in Daimler.
"Our ability to remand to the trial court for reconsideration of evidence and issues related to personal jurisdictionn is not restricted by procedural obstacles, but by the very plain and clear substantive law as explained by the United States Supreme Court beginning with International Shoe and most recently re-affirmed in Daimler and Bristol-Myers Squibb. We not only decline the procedural request for remand made by Fox, but are without authority to do so."
Other St. Louis talcum powder verdicts against Johnson & Johnson currently under appeal include a $110 million judgment awarded to Lois Slemp of Virginia in May; a $70 millon verdict in favor of Deborah Giannecchini of Modesto, Calif. in October 2016 and a $55 million verdict for Gloria Ristesund of South Dakota in May 2016.
A Johnson & Johnson spokesperson provided the following statement:
"We're pleased with the opinion of the Missouri Court of Appeals, Eastern District, and continue to move forward with the appeals process," stated Carol Goodrich. "In the cases involving nonresident plaintiffs who sued in the state of Missouri, we consistently argued that there was no jurisdiction and we expect the existing verdicts that we are appealing to be reversed."
Fox's estate is represented by attorneys at Onder, Shelton, O'Leary & Peterson in St. Louis and Bartimus, Frickleton and Robertson in Leawood, Kan.
Johnson & Johnson is represented by attorneys at Armstrong Teasdale, Shook, Hardy, & Bacon and HeplerBroom.