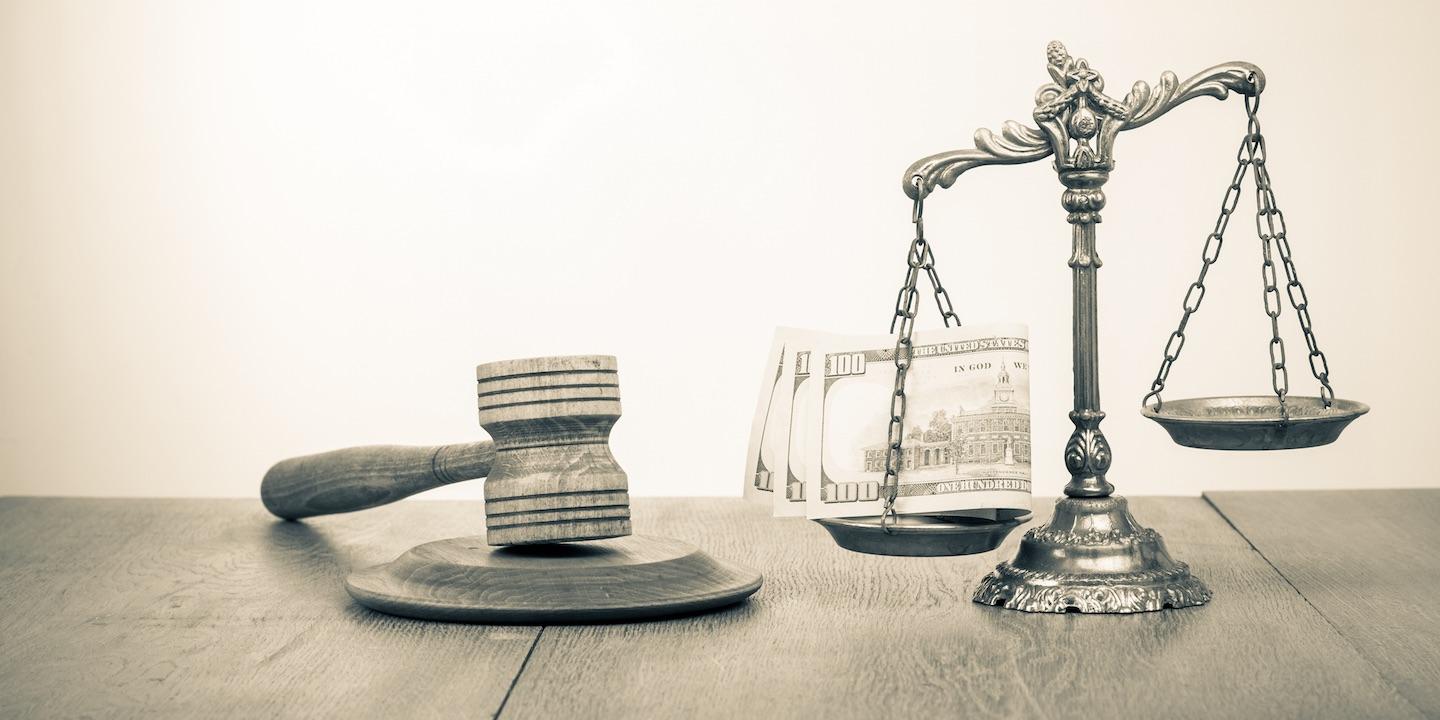 U.S. District Judge Nancy Rosenstengel on Tuesday awarded a plaintiff in a medical malpractice suit $29.6 million in damages following a bench trial that took place in federal court in East St. Louis in October.
The bulk of judgment in favor of Kevin Clanton, a 36-year-old African-American, was to go toward future medical expenses to treat his kidney condition that could include two more transplants.
Rosenstengel found that Clanton received negligent care at an East St. Louis clinic operated by the Southern Illinois Healthcare Foundation (SIHF), having become dependent on dialysis for two and a half years before he was able to receive a kidney transplant at the age of 35 in 2015.
His suit was filed against the federal government which funds the clinic where Clanton sought care.
He was represented by Stephen Telken of Walton Telken Foster in Edwardsville.
The government was represented by assistant U.S. Attorney Laura J. Jones.
Rosenstengel hammered the nurse who provide Clanton's care, Denise Jordan, for not adequately treating his high blood pressure, not properly educating him on sypmptoms of hypertension, not properly charting lab results in 2011 when the first signs of kidney disease presented and not collaborating with a physician or referring Clanton to a specialist.
"She should have provided education at every visit and engaged in an interactive discussion with Mr. Clanton to ensure he understood what she was saying," Rosenstengel wrote. "She also should have provided literature about the disease and its risks, but there is no credible evidence she did any of these things. The Court finds that the lack of documentation of patient education is consistent and further proof that the necessary education was not provided."
Rosenstengel wrote that by Dec. 22, 2012, Clanton began to feel extremely ill and was taken by ambulance to Barnes-Jewish Hospital in St. Louis where he was determined to be in hypertensive crisis.
During that visit, "Mr. Clanton learned for the first time from his providers at Barnes that 'high blood pressure' is the same thing as 'hypertension,' and that he had kidney damage as a result of his uncontrolled hypertension," Rosenstengel wrote.
Clanton underwent dialysis treatment and eventually went on a kidney transplant waiting list. He received a deceased-donor kidney transplantation on Nov. 17, 2015. The order states that Clanton continues to receive anti-rejection and immunosuppressive medications and follow up care.
At trial, Clanton testified that there was "no way" he would have ignored Jordan's instructions to take his medicine and check his blood pressure every day if he'd been told that by ignoring her instructions he could end up on dialysis or even die—leaving his daughters without a father, the order states.
"And in one of the most memorable moments of trial, Mr. Clanton was asked on direct examination whether Nurse Jordan ever explained that uncontrolled hypertension could cause him to be unable to get an erection," Rosenstengel wrote. "Mr. Clanton said he certainly would have paid attention to such news, and the Court has absolutely no difficulty believing that a 28-year old man would remember being told something like that by a medical provider."
The order states that Jordan testified that she had "no memory or recollection of Clanton at all... (she couldn't even pick him out in the courtroom, despite the fact that he was the only African-American man present at rial), and she had no specific recollection of any actions or interactions associated with Mr. Clanton's care and treatment," Rosenstengel wrote. "Yet she wants the Court to believe her testimony that she took actions beyond what is memorialized within the Windsor medical chart.
"This testimony is simply not believable."
The breakdown of damages were:
- Past pain and suffering: $1.5 million
- Future pain and suffering: $3.5 million
- Future emotional distress $1 million
- Past loss of normal life $1.5 million
- Future loss of normal life $2.5 million
- Disfigurement: $250,000
- Past medical expenses (stipulated amount): $2,779,296
- Future medical expenses (present value amount) $13 million
- Past lost eearnings (stipulated amount): $63,000
- Future lost earnings (stipulated amount): $100,000
- Shortened life expectancy: $2 million