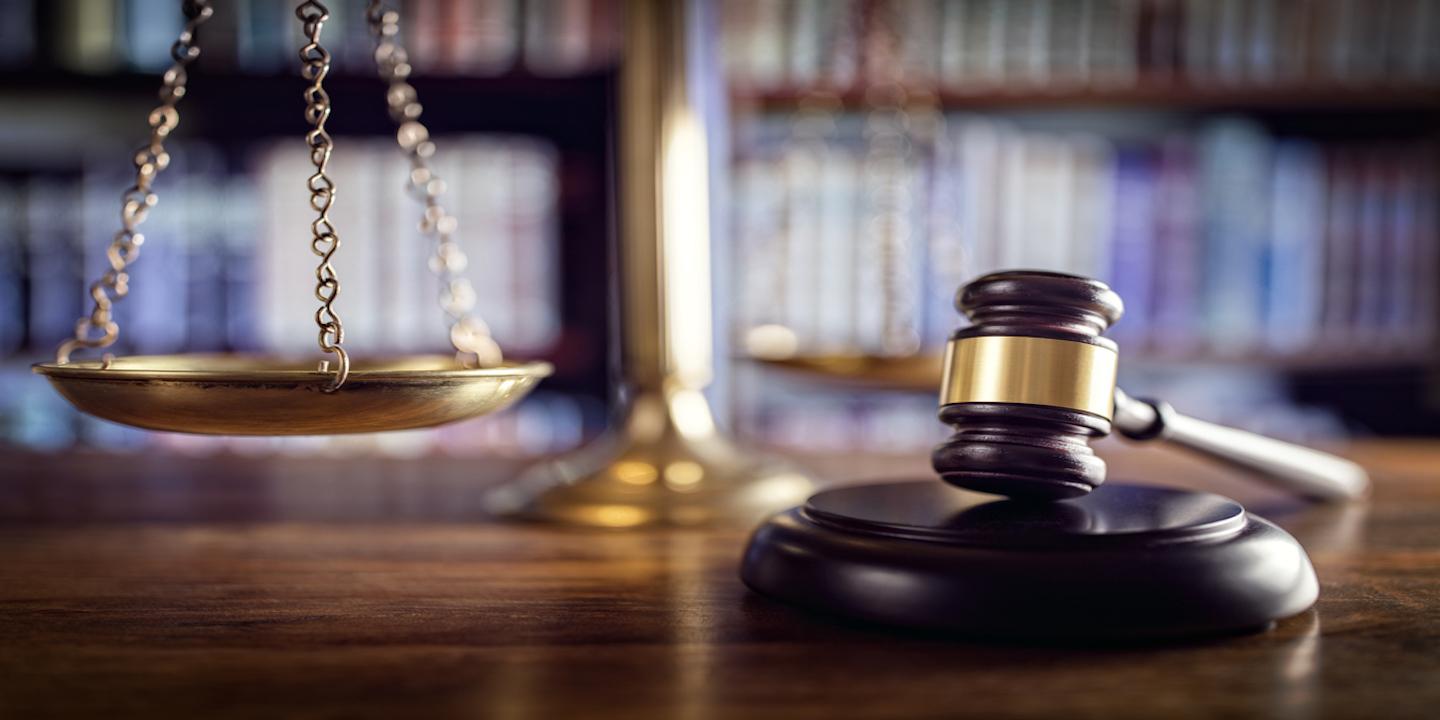 Six felony suspects in St. Clair County ballot violations that occurred from 2012 to 2015 haven't felt the hand of justice since they posted bond.
Each docket shows Circuit Judge Jan Fiss granting a series of continuances, dating back more than three years for Steveland Kidd of Alorton.
Kidd allegedly took an absentee ballot for deposit into the mail in March 2013.
He spent six days in county jail before making bond.
No one yet has booked Raichelle McCallum of Alorton, who faces the same charge.
She turned herself in at the courthouse and posted $500 bond in June 2015, but disobeyed an order to report to county jail for processing.
This April 12, Fiss ordered her to report to the jail for fingerprints on April 21.
He wrote that, "no questioning of the defendant may occur."
Jail records show she hadn't reported as of Dec. 6.
Jail officer Steve Frierdich said he couldn't determine whether she provided prints, but added that he wouldn't know where to find them if she did.
He said personnel save prints to booking files, and McCallum has no booking file.
McCallum allegedly committed the same crime as Kidd, in March 2015.
Sean Sayles of Centreville allegedly committed the crime in November 2012, though state's attorney Brendan Kelly didn't charge him until February 2015.
Sayles turned himself in at the village police station and posted bond there.
Fiss has continued his case 11 times.
After a spring election in 2015, Kelly charged Devione Kidd of East St. Louis and Brian McDouglar of Cahokia with taking ballots for deposit into the mail.
Each made bond upon his arrest.
Fiss has continued McDouglar's case 11 times and Devione Kidd's case eight times.
Alone in the group, Shavette Wills of Centreville faces a perjury charge.
Wills allegedly signed an affidavit for an assisted voter in March 2015, stating she cast the ballot as the voter directed when she hadn't cast it that way.
She made bond upon her arrest, and Fiss has continued her case 12 times.
Fiss has set proceedings for Steveland Kidd on Dec. 8, Wills on Dec. 19, and McCallum, Sayles, and Devione Kidd on Jan. 18.
Fiss set McDouglar's case for Dec. 5. No record was available on Dec. 6.
Nine charged Monday in sweeping corruption cases
Kelly announced the arrests of eight public officials and a private citizen on a range of charges including official misconduct, bribery and forgery during a press conference at State Police District 11 headquarters in Collinsville on Monday. The charges were the result of a joint effort of state and federal investigators they labeled "Operation Watchtower."
St. Clair County Board of Review member Michael Crockett allegedly committed five felonies to reduce taxes on a property. He also allegedly took cash for forging an assessment on a property.
Crockett faces charges of bribery, failing to report a bribe, gaining personal advantage from public office, forgery, and official misconduct by forgery.
Kelly also charged:
-Former Alorton mayor Jo Ann Reed with giving or promising money for a vote, and with campaigning within 100 feet of a polling place.
-East St. Louis township trustee Edith Moore with preventing a person from voting, by delivering to the court a document altered to make it false.
-Postal worker Christopher Malone of Swansea with theft and official misconduct, alleging he took less than $500 of his employer's currency.
-East St. Louis city council member June Hamilton Dean with forging an employment letter for Raeshanuta Lacey of Swansea. Kelly charged Lacey with forgery for delivering the document to an employer.
-East St. Louis township trustee Michael Roberts with using township funds to take his wife to Las Vegas.
Two cases ring alarms about local law enforcement.
Alorton police officer Teana Gillespie allegedly possessed a .40 caliber handgun after state police revoked her firearm owner identification card.
Washington Park auxiliary officer Anthony Davis allegedly committed official misconduct by furnishing false information about his accident in a patrol car.
Four days before Kelly announced the charges, East St. Louis township supervisor Oliver Hamilton pleaded guilty of wire fraud at U.S. district court.
Among other offenses, Hamilton flew to Las Vegas with Roberts.
His plea agreement set a range for his sentence from 12 to 18 months, and a range for his fine from $5,500 to $55,000.