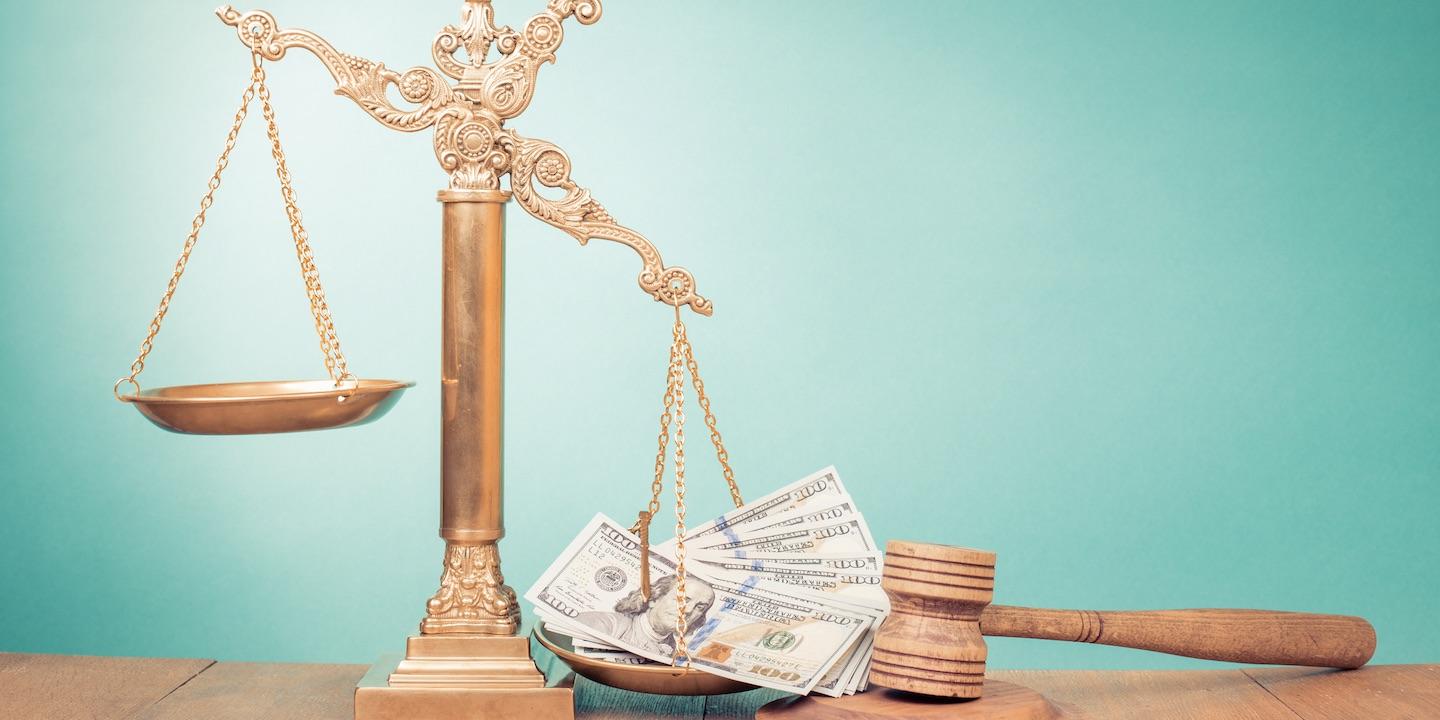 As more money continues to pour into a group running attack ads against southern Illinois Republican appellate court candidates, one of those targets said he believes the public will draw specific conclusions from the effort.
"The perception created when $1 million is spent to help elect two Democratic judges, or more importantly to keep out of office two Republican judges, the public does feel there is a reason they do that," said Madison County Circuit Judge John Barberis, a Republican running for one of two open seats at the Fifth District Appellate Court.
"A lot assume the reason is that they're going to get something for that."
Barberis is running against Williamson County Circuit Judge Brad Bleyer, a Democrat, but he doesn't blame his opponent for the money being donated to the group Fair Courts Now and the negative ads being aired.
"I don't believe that Judge Bleyer has anything to do with this," Barberis said. "But that doesn't matter. PACs are not restricted."
The committee was created two weeks ago and to date has collected $1,060,000, primarily from asbestos attorneys who actively litigate in Madison County, the nation's busiest asbestos court.
On Thursday, out of state asbestos attorneys Shrader and Associates of Houston contributed $100,000 and Richardson, Patrick, Westbrook & Brickman of Mount Pleasant, S.C. contributed $15,000. Cooney and Conway of Chicago contributed $15,000.
When it was first formed, the Simmons firm of Alton and Maune Raichle of St. Louis each contributed $250,000. SWMK Law of St. Louis contributed $50,000 and the Flint firm of Glen Carbon contributed $25,000.
Earlier this week, Gori Julian of Edwardsville contributed $235,000; Keefe, Keefe and Unsell of Belleville contributed $50,000; Bullock Campbell Bullock Harris of Houston contributed contributed $10,000; attorney Charles Valles, Jr. of Flower Mound, Texas contributed $10,000 and asbestos attorney Clay Fostel of Lanier Law in Houston contributed $5,000.
Pohlman Reporting of St. Louis contributed $25,000 and Sarah Paskiewicz of Paszkiewicz Court Reporting in Maryville contributed $10,000.
Barberis said that if the situation was reversed and a political action committee was working on his behalf and going after his opponent, he would push back. He said he does not like seeing special interest money influencing the election.
"I would step up and distance myself from that and condemn it," he said.
Barberis has raised approximately $20,000 compared to Bleyer, who has raised approximately $100,000.
Bleyer has been contacted for comment, but had returned a call placed by the Record.
The other appellate court race is between Republican Justice James "Randy" Moore and Democrat Jefferson County Circuit Court Judge Jo Beth Weber.