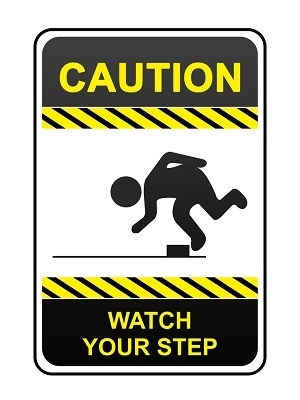 A woman is suing a veterans organization alleging she was injured on its property following her trip and fall.
Lorraine Beaston filed a complaint on Dec. 17 in the Circuit Court of St. Clair County against Catholic War Veterans Butz-Jobe Post #370, alleging negligence.
According to the complaint, Beaston was dining at the restaurant on March 13. While exiting, she claims she was unaware of a change in elevation that was not properly marked.
As a result, she claims she fell and severely injured her right shoulder, ribs and left leg.
Beaston is seeking compensation of more than $50,000 in order to cover legal fees, medical expenses and other fees. She is represented by Jeffrey A. Kopis of the Kopis Law Office in Belleville.
St. Clair County Circuit Court case number 15-L-705