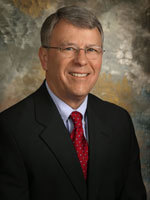 Pranaitis
St. Louis University removed a medical malpractice lawsuit alleging screws were improperly placed and breached the patient's spinal canal.
Fernando Calverese and Diane Calverese filed a lawsuit on Aug. 31 against St. Louis University.
According to the complaint, St. Louis University accepted Fernando Calverese for medical care and treatment for an unspecified condition on Oct. 7, 2014.
However, the plaintiffs allege the hospital was negligent in performing a surgery when pedical screws were improperly placed and breached the spinal canal at multiple levels. They also allege the defendant inappropriately used unnecessary hardware, failed to recognize neurological impairment post-operatively and failed to diagnose breached pedical screws resulting in neurological impairment, the suit states.
St. Louis University filed a notice of removal to the U.S. District Court for the Southern District of Illinois on Oct. 9 through attorney Alphonse Pranaitis of Hoagland Fitzgerald & Pranaitis in Alton.
The defendant argues that the amount in controversy could exceed $50,000 and diversity of citizenship exists, making removal proper.
The plaintiffs seek damages in excess of $50,000, plus court costs.
They are represented by Samantha Unsell of Keefe & Keefe in Belleville.
St. Clair County Circuit Court case number 15-L-489