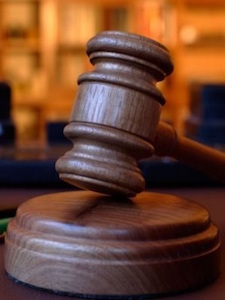 Illinois Department of Human Services caseworker Amy Mueller, 40, of Highland, has been charged for allegedly misappropriating more than $160,000 in assistance for needy families.
Mueller was arraigned earlier today on charges brought by Attorney General Lisa Madigan's office in Madison County Criminal Court.
She was charged with one count of theft exceeding $100,000 of government money, a Class X offense punishable by six to 30 years in prison; one count of aggravated identity theft, a Class 1 felony punishable by four to 15 years in prison; two counts of identity theft, a Class 2 felony punishable by three to seven years in prison; and five counts of official misconduct and three counts of wire fraud, Class 3 felonies punishable by two to five years in prison, according to a release from Madigan's office.
Mueller, an IDHS caseworker at the department's Madison County Family Community Resource Center, is alleged to have created fake benefit accounts using legitimate clients' personal information in order to make cash withdrawals to spend for personal use, including vacations, restaurant visits, massages, tanning sessions and nail salons.
An investigation by Madigan's Public Integrity Bureau, with assistance from IDHS and the Illinois State Police, revealed Mueller stole approximately $159,222 while an employee, the release states. Mueller worked for IDHS from 1998 to 2015. The alleged thefts occurred from 2012 through 2015.
Bond was set at $50,000, and her next court appearance was set for Jan. 4, 2016.