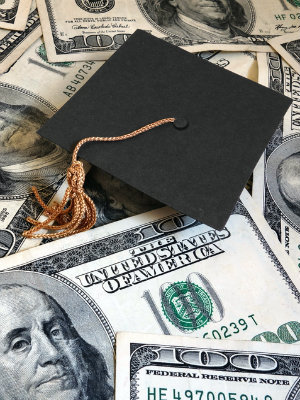 A bill introduced in the U.S. House of Representatives aims to help pay back student loan debt by allowing employees to repay their student loans with pre-tax dollars.
The Employer Participation in Student Loan Assistance Act would allow employees to receive a tax-exempt benefit of up to $5,250 per year to pay loans they already owe, according to a press release from Rep. Davis' office. It would also help employers, by allowing them to deduct the subsidy provided to their employees.
The bill is similar to the Employer Education Assistance Program, which allows $5,250 in pre-tax earnings to help finance continued education.
Rep. Rodney Davis's district is home to eight four-year colleges and universities plus five community colleges. He said this bill would help the 150,000 students in the 13th district.
"Seven in ten college seniors last year graduated with student loan debt – which now represents the second highest form of consumer debt," Rep. Davis said in a press release addressing the bill. "The Employer Participation in Student Loan Assistance Act encourages employers to be part of the solution by allowing them to offer an employee benefit that will help graduates pay down their student debt. With outstanding student loan debt totaling more than $1 trillion, we must find ways to engage the private sector and help graduates manage their debt."
Ashley Phelps, press secretary for Rep. Davis, told the Madison County Record the bill is supported by the business community.
"This bill is supported by the Illinois Chamber of Commerce and employers like Advocate Bromenn Medical Center have indicated they would be supportive of this tool to obtain top talent," Phelps said.
She said the proposal has bi-partisan support, with nearly an even number of Republicans and Democrats signed on to cosponsor the bill.
It's unclear when the newly introduced bill will head to markup, but Phelps told the Record her office is hopeful it will create meaningful change.
"It's in its early stages, but we will continue to build support for the bill and hope that it will be part of a larger effort to address higher education issues."
Davis and Rep. Gwen Graham (D-Fl) introduced the bill Oct. 29.