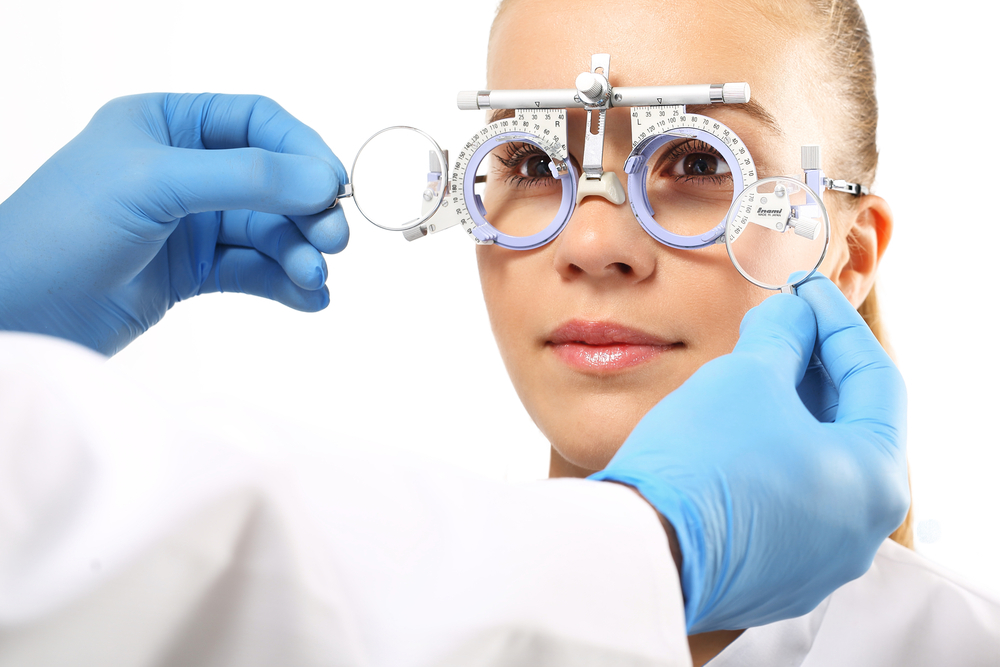 BELLEVILLE - An eye clinic and doctor face a lawsuit over claims they failed to warn a client about the dangers of keeping a brand of contact lenses in for too long and while sleeping.
Leah Meyer filed suit Nov. 1 in St. Clair County Circuit Court against Clarkson Eyecare in Shiloh and Dr. Keith Hamm. She alleges product liability violations and medical malpractice for prescribing her a particular brand of contact lens without instruction or warning.
Clarkson Eyecare did not immediately return a message from the Record asking for a response to the suit.
At the center of the action is the Acuvue Oasys brand of extended wear contacts "designed, marketed and sold to be used continuously even while sleeping," according to the complaint. Meyer, who had used extended wear lenses previously, including while sleeping, says she was first prescribed the brand prior to Nov. 6, 2017 when she first reported pain.
However, Meyer states she did not know and was not told that the lenses should not be worn continuously for six days in a row if someone does so while sleeping.
"The lenses were given to Plaintiff in a box with no warnings about risks of extended use beyond the six-day mark," the complaint states before adding that packages sent to Clarkson Eyecare included an insert with information and recommendations.
The lenses were shipped to Clarkson Eyecare with a package insert containing information for eye care professionals that included the recommendation that the "wearer first be evaluated on a daily wear schedule." If that is a success, then they should be gradually introduced, according to the insert.
The insert also include a warning: "When prescribed for daily wear, patients should be instructed not to wear lenses while sleeping."
None of this information was communicated to the plaintiff, who also did not receive an instruction guide, according to the complaint.
The complaint cites a 2016 a Centers for Disease Control and Prevention (CDC) report warning that sleeping in extended wear contact lenses can cause infections leading to "corneal ulcers that could lead to astigmatism, permanent eye damage and even blindness in some cases."
From Nov. 6, 2017 and over the next three months, the plaintiff presented to the eye care center and was diagnosed as suffering from a corneal ulcer. She was not told the lenses may be to blame, and only learned of the instructions and warnings some time after the following February, Meyer claims.
"As a direct and proximate result of her use of the contact lenses, she developed permanent blurriness in her right eye, permanent astigmatism and a permanent build up of scar tissue," according to the complaint.
"She will be required to wear astigmatism correcting lenses for the rest of her life and may require surgery to repair the astigmatism and scar tissue."
The plaintiff, who is seeking more than $50,000 for the failure to warn and medical malpractice claims, is represented by J. Brad Wilmoth of Page Law in Missouri.
St. Clair County Circuit Court case number 2019-L-763.