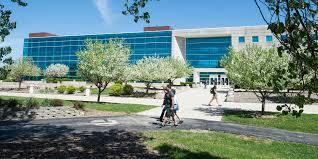 Madison County Circuit Judge Dave Hylla has granted Southern Illinois University Edwardsville's motion to dismiss a student's $50 million privacy lawsuit.
Plaintiff Bryan Harris' had sued in June, claiming SIUE infringed on his rights in violation of the Family Education Rights and Privacy Act (FERPA) when it allegedly released his private information "to students who carelessly circulated that information to other students, faculty, and neighboring communities.".
Schools and universities that receive federal funds are required to comply with FERPA. The policy also requires that parents, as well as minors once they turn 18, have to provide written authorization for certain information to be released.
Meanwhile, in its motion to dismiss, SIUE stated that Harris had no right to sue. It noted that FERPA instructs the U.S. Secretary of Education to impose its nondisclosure clauses as well as other spending conditions by creating an office and evaluation board that looks into any FERPA violations. It also will "terminate funds only upon determining that a recipient school is failing to comply substantially with any FERPA requirement and that such compliance cannot be secured voluntarily," the university stated in its motion.
SIUE also argued that there was a lack of subject matter jurisdiction, that the Illinois Court of Claims is the only court that has jurisdiction concerning Harris's allegations.
The university also submitted a memorandum to back its motion to dismiss. It reiterated that the Supreme Court has already determined that FERPA doesn't allot for a personal or private right of action. Considering this, Harris didn't properly state a claim.
It added, "Federal Courts in Illinois have followed the Supreme Court's precedent and have also held that individual plaintiffs cannot maintain a private right of action for violation of FERPA, granting motions to dismiss such claims."
It also insisted that the court doesn't have subject matter jurisdiction, noting that Article XIII, Section 4, of the Illinois Constitution barred sovereign immunity with the exception enacted by the General Assembly.
"The legislature has reestablished sovereign immunity generally mandating that the state or its subdivisions cannot be sued in any Illinois Court without consent." In this case, state universities such as SIUE are considered "arms of the state' and have immunity with the exception of contract or tort in the Court of Claims.
Harris claimed in his lawsuit that, "Private information was released within two departments, financial aid, and campus police. Both departments released sensitive information to students who carelessly circulated that information to other students, faculty, and neighboring communities."
He further claimed that he suffered "emotional distress, harassment, intimidation, verbal and physical threats."
Hylla granted SIUE's motion on Aug. 22, writing, "FERPA provides no private right of action."
He also gave Harris 21 days to file an amended complaint.