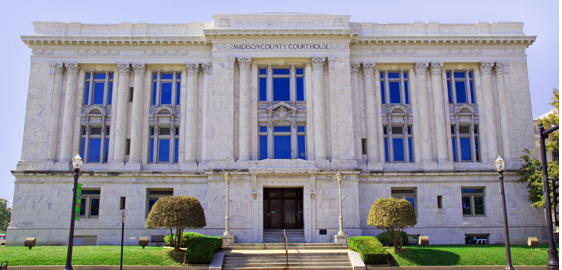 Meridian Ob/Gyn and one of its physicians deny liability in a patient's suit alleging trichloracetic acid was applied to her arm as a cleaning agent instead of rubbing alcohol.
Emily Schulte filed her complaint on July 22 against Meridian Ob/Gyn Associates, Gateway Medical Group, Granite City Clinic Corp., Dr. Dennis Hurford, and Nurse Practitioner Kelly Murray.
According to the complaint, Schulte alleges she was a patient at the clinic in July 2018, which provides gynecological and obstetrics services. She claims she was there for the removal of the long-term birth control implant Nexplanon.
Schulte alleges the implant was successfully removed, but she was asked to come back for a follow-up appointment to remove an antiseptic from her arm. When the antiseptic was removed, Schulte alleges she felt a burning sensation on her arm.
She alleges she later learned that trichloracetic acid, or TCA, was applied to her arm instead of rubbing alcohol, causing the burning.
Schulte alleges the defendants negligently failed to properly label the TCA, failed to store dangerous chemicals in a safe way, and improperly applied the hazardous chemical to her skin when the defendants knew or should have known it causes chemical burns.
As a result, Schulte claims she underwent additional medical treatment to correct the injuries following the procedure.
Hurford answered the complaint on Aug. 16 through attorney Thomas Hayek of Behr McCarter & Potter PC in St. Louis.
Hurford denies liability and argues in his affirmative defenses that the plaintiff's alleged injuries were the result of conduct by another party.
Meridian Ob/Gyn also answered the complaint through Hayek, denying liability.
Schulte seeks damages in excess of $50,000, plus costs.
She is represented by Keith Short and Jack Daugherty of Short and Daugherty PC in Alton.
Madison County Circuit Court case number 19-L-1017