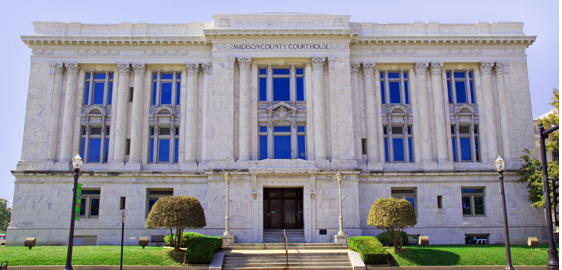 EDWARDSVILLE -- A man who worked at a Highland restaurant for less than a month alleges he was forced to quit after his supervisors threatened to withhold earnings after he complained of sexual harassment.
In a lawsuit filed in Madison County Circuit Court, Patrick Brooks alleges he was a victim of sexual harassment and retaliation during his brief time working at the Spin N Café in Highland.
According to the complaint, Brooks was hired to work at the café Dec. 17, 2018, and his immediate supervisor was Elizabeth York. The plaintiff alleges York started to send him sexual texts, including inappropriate pictures of herself not long after he started working at Spin N Cafe.
Brooks alleges he told York he was not interested in a relationship but wanted to focus on his job. He also claims he complained about the harassment to other people at the restaurant.
After being confronted by Brooks with concerns about the sexual harassment, York allegedly talked to the cafe's owner, Surgit Tut, according to the lawsuit. Brooks alleges York then told him that Tut was going to fire him if he kept complaining.
Tut later withheld $1,500 in overdue compensation and threatened to fire Brooks, according to the complaint.
Citing the withheld money and the alleged continued sexual harassment, Brooks quit Jan. 8, 2019.
A phone call seeking comment from the restaurant was not returned.
Brooks seeks damages of more than $50,000, back pay, attorney fees and costs and all other just relief. He is represented by attorney Brian L. Polinske of Polinske & Associates in Edwardsville.
Madison County Circuit Court case number 19-L-1068