EDWARDSVILLE -- Madison County officials are countersuing auditor Rick Faccin for access to his office's financial software, which he has vowed to keep private.
"I am not turning the information over," Faccin told the Record.
According to the countersuit filed this week, the Madison County Board, Board Chairman Kurt Prenzler, Administrator Douglas Hulme, and Treasurer Chris Slusser claim they are seeking county financial information from the USL Software System on a "read only" basis, which is allowed in all other Illinois counties.
"The financial records of the county are public information," Hulme said. "Access to this data is necessary for us to do our job."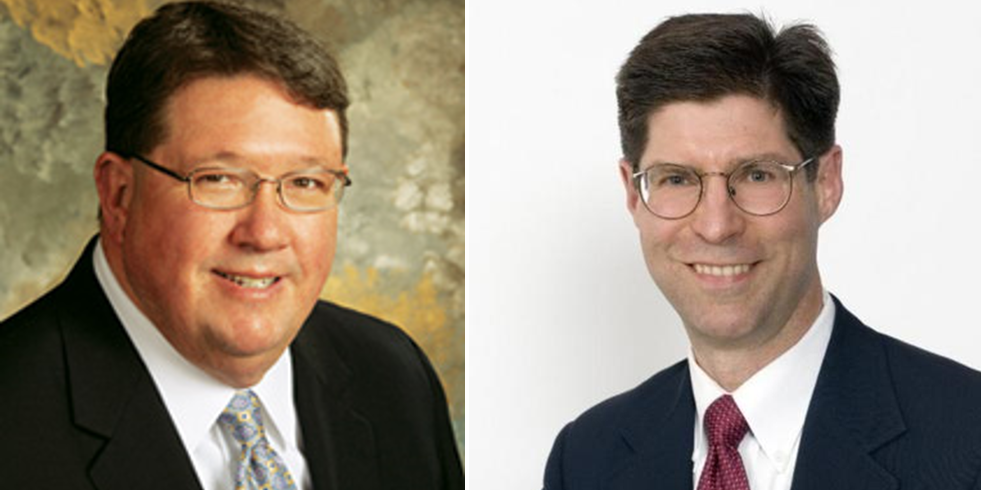 The county board passed a resolution March 20 by a party line vote of 13-12 with Republicans carrying the majority. The resolution orders the auditor to allow the board and a number of officials access to the software used to track county financials. The county board had declared that the system serves as the official book of accounts, and that it is essential for honest government that details be accessible by administrators.
Nine days later, Faccin filed suit in Madison County Circuit Court asking for an injunction. The suit names the county board, Prenzler, Hulme, and Slusser. Faccin is represented by Kevin Green and Thomas Rosenfeld of Goldenberg Heller in Edwardsville.
The county board stated in a press release that Faccin should not be "keeping the books secret."
"During the past two years, Faccin has promised to give us access," Prenzler said. "But he keeps coming up with one excuse after another."
According to the press release, Faccin has never accessed information on the USL Software System.
"I'm shocked," Prenzler stated in the press release. "He's been auditor almost 20 years, and he admitted never logging into the system, not once."
In response to the countersuit, Faccin raised concerns over an ongoing criminal investigation into unknown activities by various administrators.
The investigation referenced by Faccin prompted raids in January 2018 at the county administration building where the computers of Hulme, IT director Rob Dorman, communications manager Cynthia Ellis and former county official Steve Adler were seized by a special task force called together by Madison County State's Attorney Tom Gibbons.
Faccin also raised concerns over the potential for a future class action.
Faccin said the board has access to all financial information needed to draw up a budget.
He declined to speculate on the reasons why the board and administrators want access to the system.
"If that information gets into the wrong hands, there is the possibility of a class action against the county," Faccin said.
Faccin's lawsuit claims information contained in the records of the auditor included medical details protected by the Health Insurance Portability and Accountability Act (HIPAA).
After Faccin sued, Prenzler and Hulme filed a motion to dismiss on April 3 through attorney Don Weber of Craney Law Group in Edwardsville.
They argue that Illinois law affords county boards "full, free and unrestricted" access to, and oversight of, county finances, including the financial information related to those finances.
They also argue that restricting that access is a criminal act.
Prenzler and Hulme further argue that Faccin's office has acted negligently by including protected personal information within the system.
"In his complaint, plaintiff Faccin argues that he will not grant access to the financial software to the county board, because to do so would reveal employees' personal information such as account numbers, social security numbers, and medical procedures.
"Why this information has been intermingled with, and entered into, the financial software is puzzling, and seems to evidence a negligent management of the county's financial records.
"Also, it runs directly counter to the basic law in Illinois which provides that financial information should be maintained in such a way that it is open to inspection and transparency," the motion states.
Madison County Circuit Judge Sarah Smith had set a motion hearing for April 23. However, she entered an order that same day setting the case for a settlement conference on April 29 at 10 a.m. She also scheduled a motion hearing for May 13 at 9 a.m.