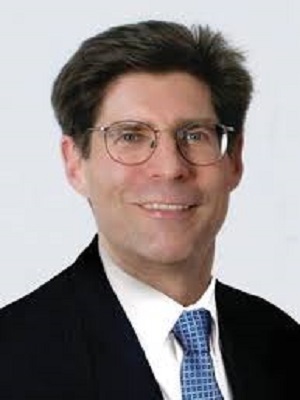 Kurt Prenzler
Ten months after police raided the Madison County Administration Building and seized computers, the investigation remains active, according to authorities.
But police and prosecutors remain tight-lipped on the nature of the investigation, or when it might conclude.
Annie Thompson, a spokeswoman for Illinois Attorney General Lisa Madigan, said in an email: "The investigation is pending, and we'll let you know when we have an update."
Madigan's office was appointed to prosecute the case after a judge ruled in June that Madison County State's Attorney Tom Gibbons had a conflict of interest, due to his office's duty to provide legal representation to county officials. Gibbons' office had been involved in the investigation.

Tom Gibbons
The investigation involved raids, beginning in January, on the offices of County Administrator Doug Hulme and former county official Steve Adler, as well as a computer office.
Gibbons has said he received "significant evidence" in December that suggested wrongdoing on the part of the Madison County administration, so he asked Illinois State Police, Madison County sheriff's detectives and other local police agencies to form the Madison County Public Corruption Task Force.
Madison County Sheriff's Lt. David Vucich has served as a spokesman for the task force. "Yes, it is still an ongoing active investigation; therefore, I can't comment any further on the status or anticipated charges," Vucich said.
When Associate Judge Jerry Crisel of Jefferson County was appointed by the attorney general's office to handle the investigation, he wrote that the office was to "carry out that task with all deliberate speed."
Madison County Board Chairman Kurt Prenzler, a Republican, is up for re-election in 2020. Two years ago, he secured a razor-thin victory over former Chairman Alan Dunstan, a Democrat.
Prenzler was reluctant to comment on whether the investigation could cast a cloud over his administration and affect the election.
"I don't know. I really haven't said a lot about this," Prenzler said.
Prenzler emphasized that his own office was not raided, and that he has cooperated with the investigation.
"My office, as you know, was not raided, no computer was taken," he said. "I voluntarily, early on, met with the Public Corruption Task Force, and was interviewed – voluntarily."
Prenzler said he doesn't recall what he was asked.
'I don't really remember at this point," he said. "I mean, that was eight months ago. I'm not really sure what they're looking at."
Hulme, the county administrator, also was reluctant to discuss any possible effect on the next election.
"I wouldn't want to comment on any of that stuff," he said.
And Hulme said he's in the dark, too, about the nature of the investigation.
"I honestly don't know," he said. "I don't know if anybody knows."