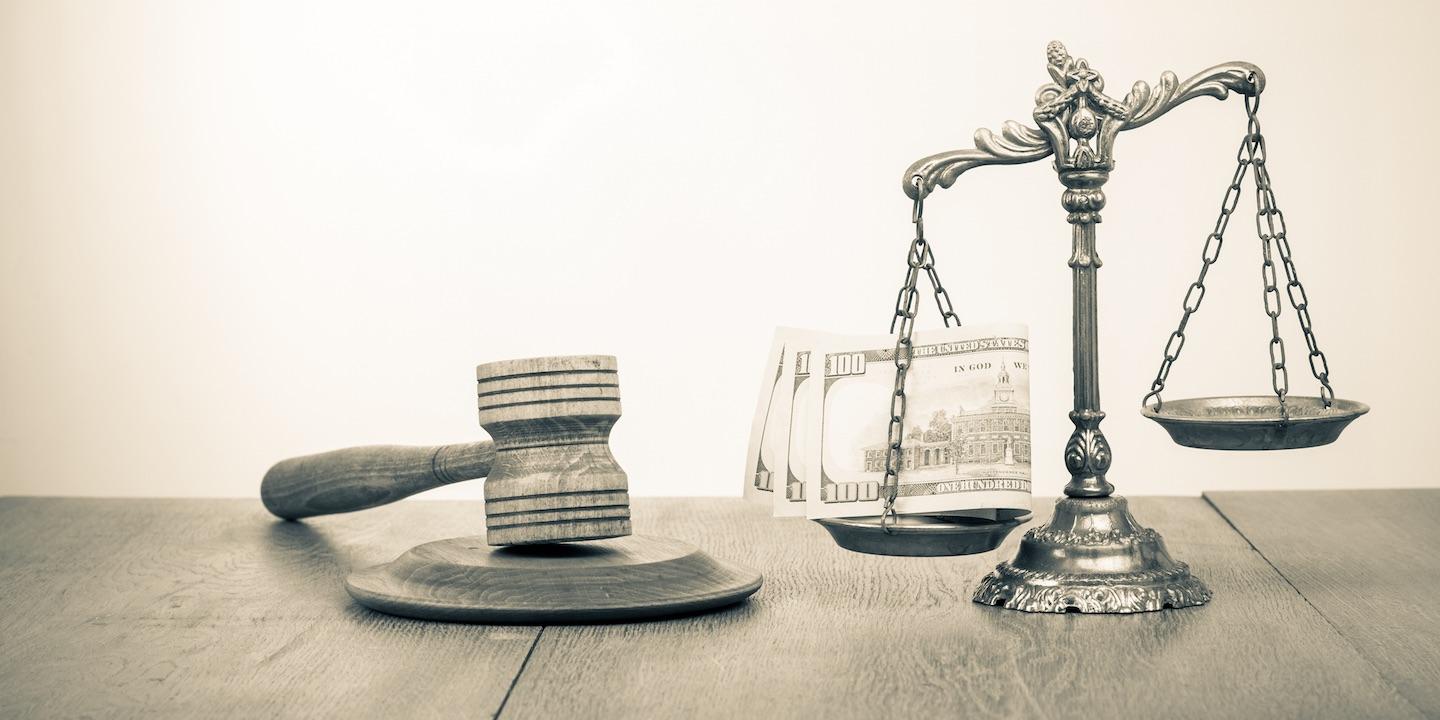 A Madison County jury awarded a motorist $100,000 in a suit alleging another driver ran a red light and caused a Wood River collision.
The trial began Oct. 15 in Madison County Circuit Judge David Dugan's courtroom.
Jurors deliberated roughly 40 minutes on Oct. 16 before returning a verdict in favor of plaintiff Georgetta Sanders. They awarded the plaintiff $40,000 for pain and suffering and $60,000 for loss of a normal life.
Sanders was represented at trial by Timothy Chartrand of Williamson Webster Falb & Glisson of Alton.
Defendant Kaylie Morietta was represented by Jon Skrabacz.
Sanders filed her one-count complaint May 13, 2016, alleging she was driving her 2002 Toyota Camry on Oct. 15, 2014. At the same time, Morietta was driving a 2006 Ford Mustang in the opposite direction.
Sanders claimed she was traveling eastbound on Route 111, making a left hand turn onto Wesley Drive in Wood River, when Morietta drove through the intersection and allegedly caused a collision.
Sanders alleged she had a green arrow signaling those turning left with the right-of-way. She also claimed Morietta had a solid red traffic signal when she entered the intersection.
The plaintiff alleges the defendant failed to yield to a traffic signal, failed to keep her vehicle under proper control, failed to keep a proper lookout for other vehicles, failed to yield to oncoming traffic, and failed to reduce speed to avoid a collision.
As a result, Sanders claimed she suffered internal and external injuries
In her answer to the complaint, Morietta denied liability and argued in her affirmative defenses that any alleged injuries "were not directly or proximately caused by any act or omission of defendant, but were the result of independent, intervening causes over which defendant had no control and which were not known to or reasonably foreseeable by defendant."
The case was transferred to the arbitration docket on July 7, 2017, after Sanders filed a motion to transfer.
On Dec. 13, 2017, the arbitrators entered an award in favor of Sanders for $18,000.
Morietta rejected the award on Jan. 4.
Sanders filed a motion for sanctions on Oct. 15, arguing that Morietta has failed to provide any additional supplemental or amended answers to the plaintiff's interrogatories.
Morietta allegedly filed an answer to the interrogatories on Nov. 1, 2016, with the statement, "Will answer in accordance with local court rules."
"This answer is nowhere close to the substantive disclosure requirements of Rule 213(f)(1)-(3). Therefore, there has been a Rule 213 violation in this case," the motion stated.
The plaintiff also argued that the defendant's lack of disclosures "will cause prejudice and surprise."
Sanders requested the court to bar the defendant's witnesses that were not disclosed under Rule 213, strike Morietta's pleadings that rely on the testimony or opinions of the witnesses that were not disclosed and/or enter a default judgment in favor of the plaintiff.
Madison County Circuit Court case number 16-L-662