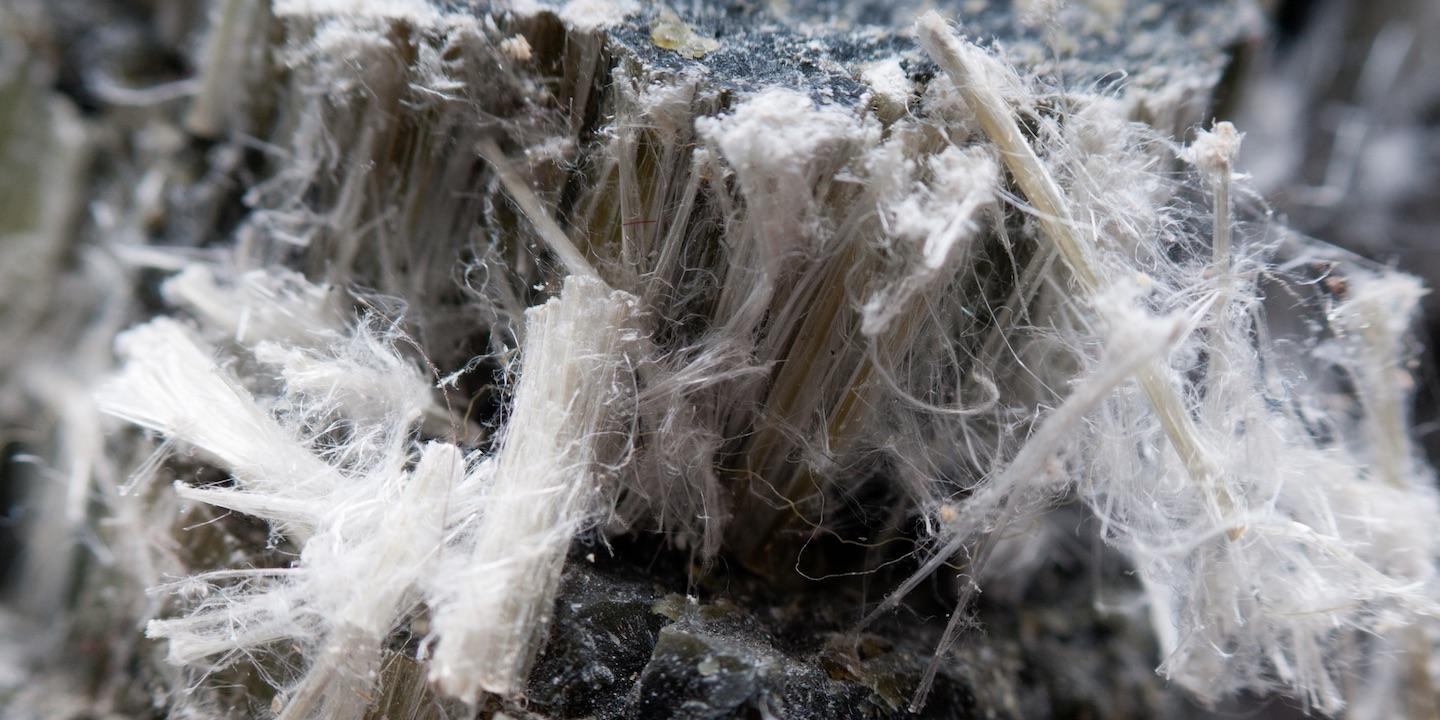 While asbestos filings in courts across the country appear to be declining, the number of new cases being filed in St. Clair County Circuit Court have more than doubled from a year ago.
According to a mid-year report from Washington-based KCIC, the number of new cases filed in St. Clair County through June 30 stood at 155, compared to 70 at the same point in time last year.

Gori
The spike puts St. Clair County as the fourth largest asbestos juridiction in the nation.
Madison County remains the nation's top jurisdiction with 535 cases filed by mid-year, however, that figure represents a decline of approximately 10 percent over last year's 598.
KCIC, which analyzies national asbestos litigation trends, found that overall claims are down by 14 percent.
It further found that mesothelioma filings are down nationally by 10 percent. And in Madison County, a court which historically sees the most mesothelioma cases of any docket in the country, they are down by approximately 12 percent.
Of the nation's top 10 jurisdictions, St. Louis and Baltimore City, Md. saw the largest decreases in filings - 46.6 percent and 38.9 percent respectively, according to KCIC.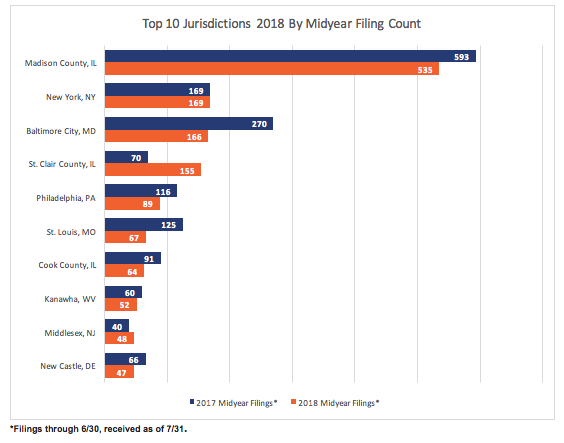 Of the top asbestos firms, Edwardsville-based Gori Julian continues to dominate nationally as the top filer.
At mid-year, Gori Julian had filed 306 claims compared to 280 at this time last year, marking a 9.3 percent increase, the report indicates,
Weitz & Luxenberg of New York remains steady in second, having filed 209 at mid-year 2017 and in 2018.
Alton-based Simmons Hanly Conroy, at third, filed 207 cases at mid-year up from 196 last year, representing a 5.6 percent increase.
Chicago-based Cooney & Conway as the sixth top filer dropped its new filings nearly 21 percent at mid-year, 91 this year compared to 115 last year.
Other items of note are that non-malignant asbestos filings are down 43.6 percent overall from mid-year 2017 - 385 cases - to this year - 217 cases.
The explanation for this, according to the report, is that non-malignant filings in Baltimore City, Md. are down 55.6 percent and in Wayne, Mich. are down 58.5 percent, "two of the most prominent jurisdictions for these claims," the report states.