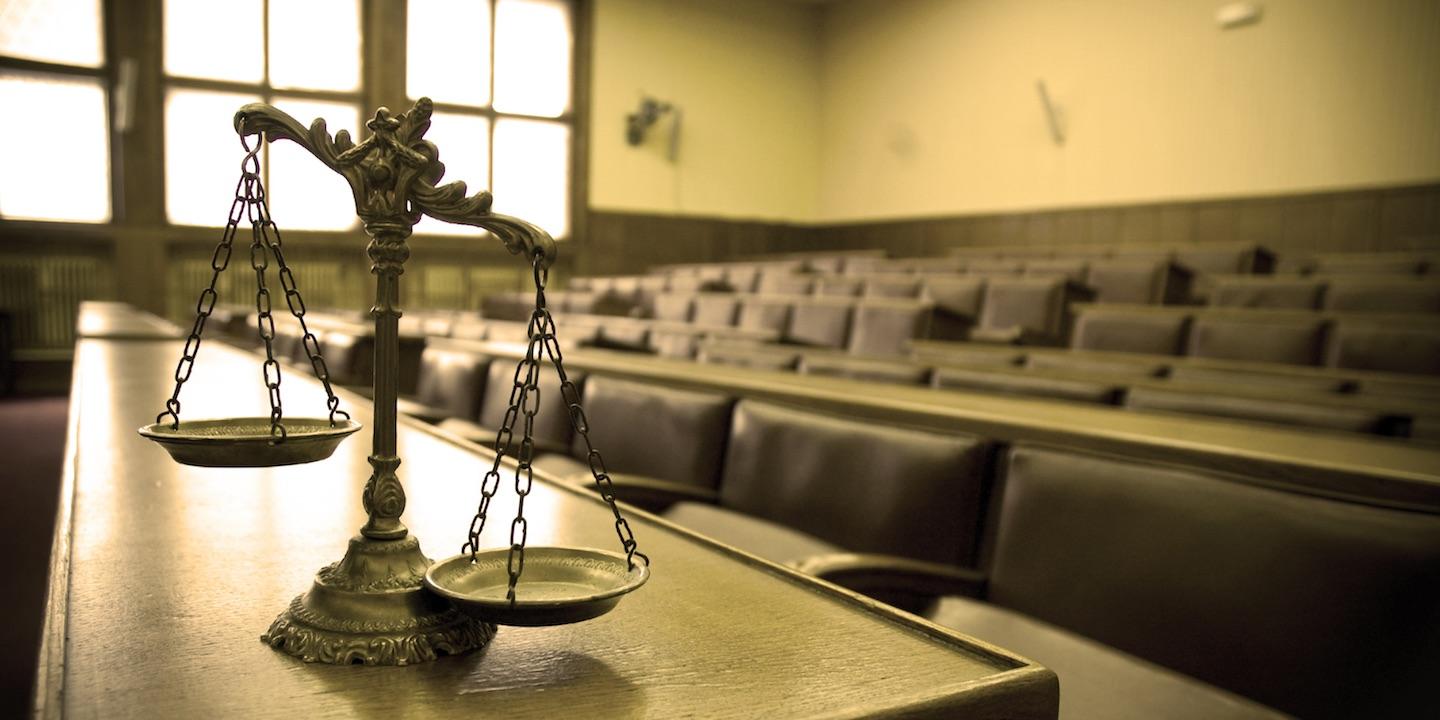 Approximately 500 individuals took advantage, in various ways, of a program designed to encourage the rehabilitation of offenders in Madison County.
Dubbed "Second Chance Saturday," the program - whose key private partner is the Simmons firm in Alton - encourages those convicted of offenses or arrested but not charged to apply for expungement or sealing of their records as allowed by state law.
Individuals with bench warrants outstanding were also encouraged to come forward and take advantage of free legal advice at an event in Granite City Aug. 14.

Chief Judge David Hylla | Madison County Circuit Court
The program, started three years ago and now involving the Circuit Court, the State's Attorney's office, law enforcement, and private legal firms, was first promoted by the judge now overseeing the court's expungement and sealing docket, Chief Judge David Hylla told the Record.
Associate Judge Jennifer Hightower, then an attorney with Simmons, Hanly, Conroy, of Alton, promoted the idea; but it was one that Judge Hylla said he had already expressed an interest in developing.
If a record is expunged, it is destroyed or handed over to the individual. Those eligible were either arrested, acquitted, sentenced to court supervision, or were convicted of possession of small amounts of cannabis.
Sealing means law enforcement keep the records, but they cannot be accessed by potential employers - except if the job is particularly sensitive - or, for another example, landlords.
All offense records, including murder and violent crime, can be sealed - usually five years after completion of parole - except driving under the influence, reckless driving, animal crimes, sex crimes, and domestic battery or violations of orders of protection.
Hylla explained that after petition for sealing or expungement is made, law enforcement and prosecutors have 60 days to object. He said Hightower will likely deal with the docket in February.
Roughly 300 people pre-registered ahead of Second Chance Saturday, with the remainder of the approximately 500 being either walk-ins or made contact in various other ways.
Hylla has not heard of any push back or serious criticism of the program, and indeed saw an uptick in the numbers volunteering to help, including those offering legal services.
"It is about giving people a chance," Hylla said. "It is important for everyone to have a second chance, (because) there is no perfect people in this world."
He added, "This is taking a step to try and improve their lives, want children to be proud of them."
Hylla said there are real collateral consequences to having a conviction, or even an arrest, when it comes to housing, jobs, and even education.
Ted Gianaris, a partner at Simmons, said his firm - best known for its involvement in asbestos cases - pre-screens applicants.
"I want to emphasize one thing, that is to understand that it is people who have been convicted, but have served their sentence and stayed out of trouble," Gianaris told the Record.
And those arrested, but had no further action, would still be flagged in a criminal background check, he said.
"They may not even get a chance to explain when applying for a job," Gianaris said