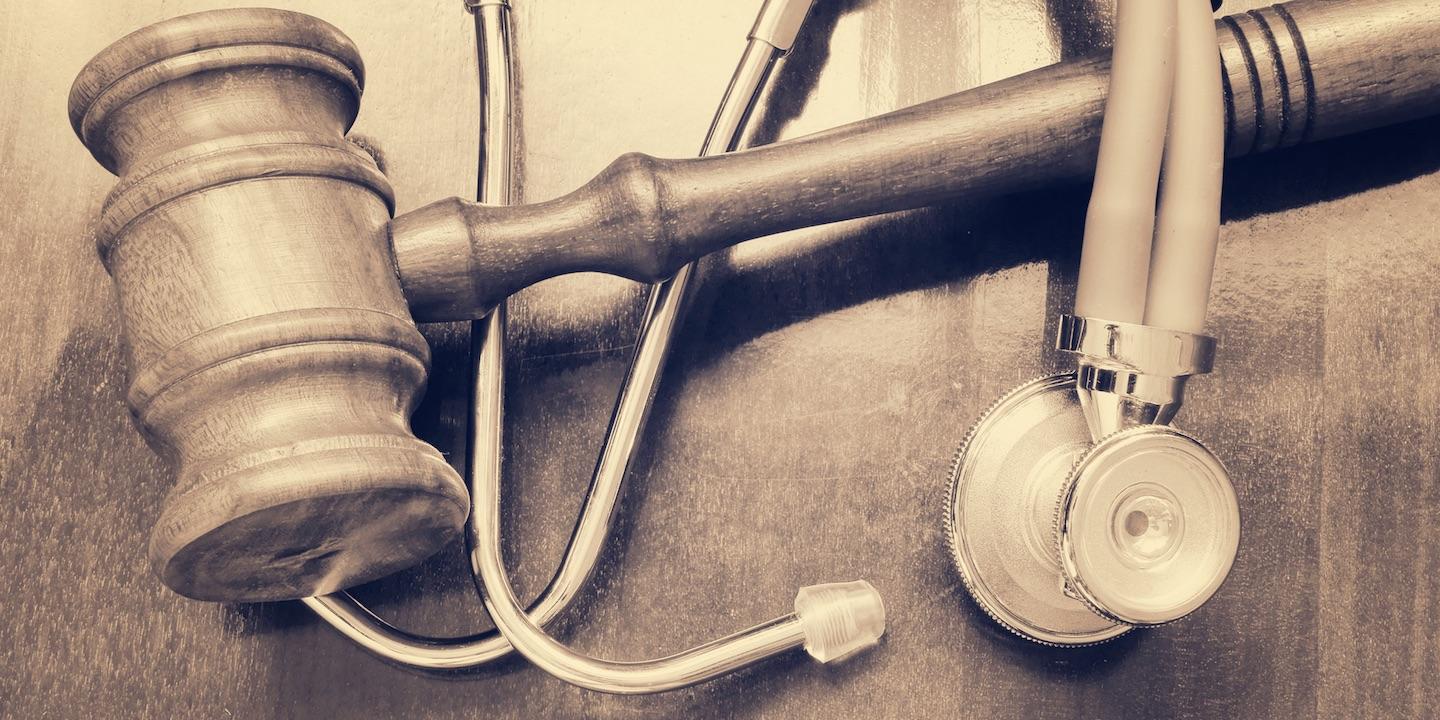 A medical malpractice suit alleging a patient's back injury was misdiagnosed is at trial in St. Clair County Circuit Judge Vincent Lopinot's courtroom.
Plaintiff Randy Lampe is represented by James R. Williams of Williams, Caponi & Associates in Belleville.
Defendant Southern Illinois Brain and Spine Center is represented at trial by Michael J. Nester of Donovan Rose Nester in Belleville.

Burke
Defendant Dr. Joseph Yazdi is represented at trial by Kenneth Burke of Brown & James in Belleville.
Lampe filed his original five-count complaint on June 2, 2011, against Dr. Duk Kim, Yazdi and Southern Illinois Brain and Spine Center.
Kim has since been dismissed from the suit.
Lampe alleges he visited Kim after sustaining an injury at work on March 27, 2009, resulting in severe low back pain and left leg injuries.
Lampe claims his symptoms were consistent with those of Cauda Equina Syndrome, a condition that occurs when the nerve roots extending from the brain become compressed and paralyzed. These nerve roots are responsible for sending messages to the pelvic region and to a person's lower limbs. In addition to permanent paralysis, patients who are not quickly treated can experience impaired bladder and/or bowel control and loss of sexual sensation, the suit states.
Lampe alleges that during his visit with Kim, the doctor failed to diagnose the condition. Kim recommended Lampe visit neurosurgeon Yazdi.
However, Lampe claims Yazdi also failed to quickly diagnose his condition.
Instead, Yazdi chose to operate on Lampe's spinal L4, performing a laminotomy, a foraminotomy and a discectomy, the suit states.
Lampe alleges the defendants negligently failed to conduct proper testing, which would have determined that he suffered from Cauda Equina Syndrome, and failed to diagnose his severe back injury.
Lampe also alleges Kim negligently failed to refer him to a competent neurosurgeon while Yazdi failed to treat the proper injury.
While performing surgery, Lampe claims Yazdi failed to identify the fratibral bodies, removed structures without identifying them and removed substantial bone from his L4 vertebral body, causing significant mechanical instability, the suit states.
Lampe names Southern Illinois Brain and Spine Center a defendant because Yazdi worked there at the time of the plaintiff's surgery.
As a result, Lampe alleges he lost income, suffered disability and disfigurement, experienced pain and suffering, incurred medical costs and lost his enjoyment for life, the complaint states.
The plaintiff seeks a judgment of more than $250,000, plus costs.
St. Clair County Circuit Court case number 11-L-257