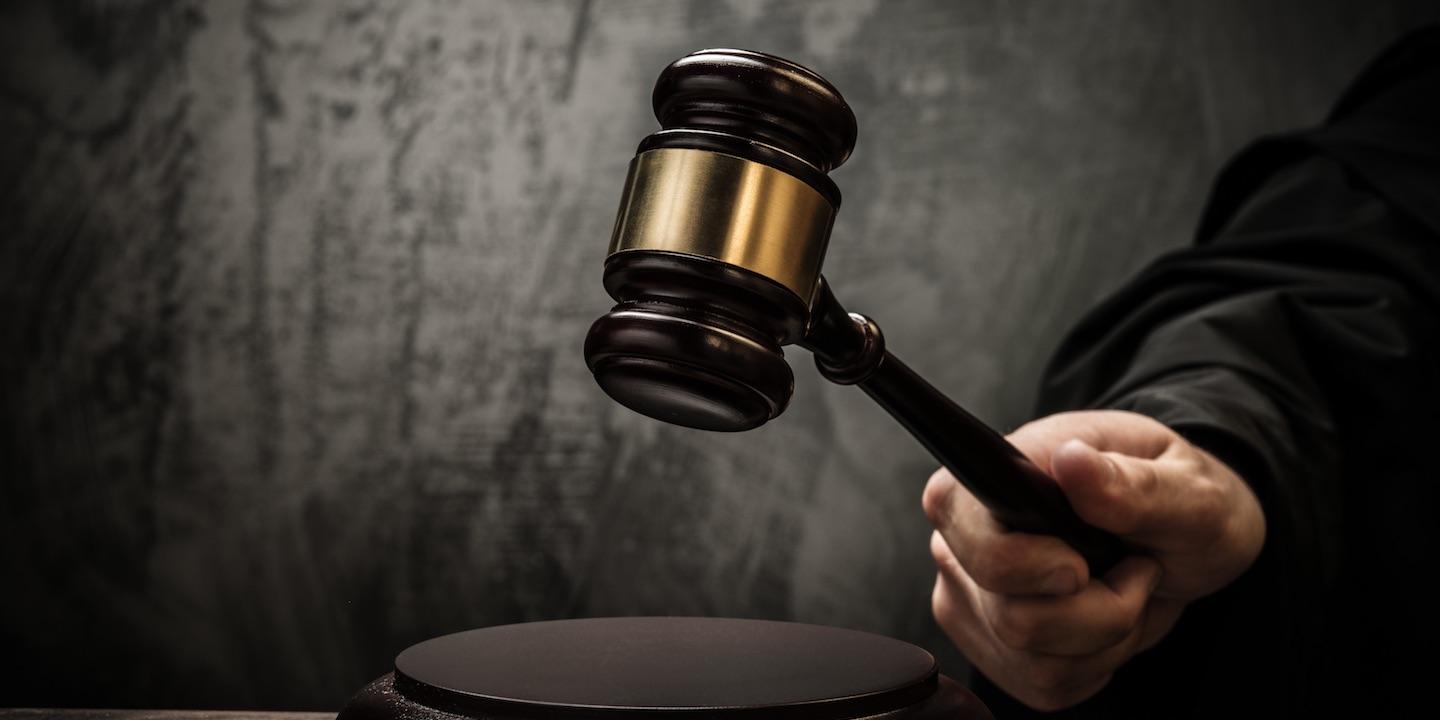 Visiting Associate Judge Jerry Crisel of the Second Judicial Circuit concluded that a conflict of interest does exist in regards to a raid at the county administration building five months ago.
On June 11, Crisel granted in part and denied in part two motions for an order finding a conflict of interest exists in the case, which involves a high profile, mid-day raid on Jan. 10. Computers and other records were taken from the offices of county administrator Doug Hulme, IT director Rob Dorman and the county's former FOIA officer Cynthia Ellis.
Crisel wrote that while there are still several facts in dispute, there are enough uncontested facts before the court to make a ruling.

Gibbons
He found that "an actual conflict of interest exists between the legal duties of the State's Attorney and the Petitioners in their capacity as current or former county officials."
Crisel removed the Madison County State's Attorney's Office from any investigation or prosecution of the petitioners and appointed the Illinois Attorney General "to carry out the task with all deliberate speed."
However, Crisel denied the petitioners' request to appoint private counsel at the county's expense, finding that "the sitting State's Attorney is still charged with that duty, the conflict having been removed."
The motions were filed by Hulme, Dorman, County Board chairman Kurt Prenzler and former county employee Stephen Adler. Adler is the current executive director of the Metro East Sanitary District.
While Prenzler's office was not subject to the raid, he joined the other county officials as a petitioner in their conflict of interest dispute. Prenzler was unable to attend a May 10 hearing.
Hulme and Dorman were present at the hearing with attorney G. Edward Moorman of Alton.
Adler was present with Alton attorney Amy Sholar.
Gibbons was present with assistant state's attorney Jeff Ezra.
Crisel also denied Madison County State's Attorney Tom Gibbons' motions to strike or dismiss the petitioners' motion for an order finding a conflict of interest in each case.
Gibbons had argued at the May 10 hearing that the county officials alleged no evidence that the state's attorney's office is exercising authority over the search warrants or investigation. He added that search warrants are not requested or issued by the state's attorney's office. He said law enforcement agencies have the proper authority to seek search warrants and a judge would grant or deny the requests.
He further explained that the state's attorney's office would appear before a grand jury to facilitate the process, but does not cause subpoenas to be issued.
Gibbons told Crisel it is likely that an assistant state's attorney presented evidence to the grand jury for the subpoenas in this case, but said his office would have only begun prosecution if an indictment was issued or if a law enforcement officer came to him with evidence information.
However, Crisel held that the state's attorney's prosecutorial duties are not limited "to the carrying forward of complaints filed by the police, informations under his or her signature and supported by a court's finding of probable cause of indictments handed down by a grand jury.
"A prosecutor may also perform 'the investigative functions normally performed by a detective or police office' by searching for the clues and corroboration that might furnish probable cause to recommend that a suspect be arrested.
"Generally, Illinois case law recognizes that a State's Attorney has an affirmative duty to investigate the facts and determine whether an offense has been committed," Crisel wrote.
He added that the duties of a grand jury as they relate to the state's attorney are significant.
Crisel wrote that during the May 10 hearing, Gibbons "acknowledged that the State's Attorney is a party to a grand jury proceeding and was so as it relates to these matters."
A grand jury is not an independent body, Crisel held, and can only hear evidence presented by the State's Attorney or Attorney General. A grand jury has the right to subpoena and question anyone, but it can only do so under the guidance of the prosecutor "who is the only official allowed to meet with it in its secret proceedings."
"It is a valuable tool in the prosecutor's tool kit, which gives a seed of truth to the old adage that a good prosecutor could get a grand jury to indict a ham sandwich," Crisel wrote.
While there was a factual dispute as to whether or not Adler was a county official at the time of service of the search warrants, "it is clear that the obtaining of records from him through the subject investigation is based on his employment with Madison County in 2017 or earlier, which, in the court's opinion gives him standing in this matter by virtue of Rule 1.9, supra, not to mention judicial economy."
Gibbons had argued that he is not required to provide counsel to Adler as state's attorney, meaning there is no conflict.
Gibbons said he reached out to Hulme, asking about Adler's claims that he is an employee of Madison County. He said Hulme provided him with information showing that Adler was placed on a leave of absence on May 22, 2017, after he was appointed director of the Metro East Sanitary District, or MESD. Adler turned in his resignation with the county on Nov. 23, 2017.
Gibbons said the MESD is separate from Madison County and Madison County government.
Sholar responded by saying the MESD is formed and commissioners are appointed by the Madison County Board.
She further argued that anything under investigation would involve Adler's time as an employee with Madison County. She said the search warrants specifically name Adler and his computer, which would have involved his employment with the county.
Crisel also addressed Gibbons' concerns about the current Madison County Board's Freedom of Information Act officer, Andrew Esping. Esping was subpoenaed to testify before a grand jury in January following a second raid on administration offices.
"It would seem that State's Attorney Gibbons believed that a conflict of interest could arise if he gave legal advice on the subject investigation to Mr. Andrew Esping as is evidenced by his e-mail response to Mr. Esping.
"However, it is not the serving of two opposing legal interests that creates a conflict of interest; such action would have violated the prohibition. The actual conflict had already been created," Crisel wrote.
During the May 10 hearing, Gibbons further acknowledged that in December 2017, he contacted various law enforcement agencies and asked them to create a multi-jurisdictional independent task force, called the Madison County Public Corruption Task Force.
He explained that his office received evidence of possible illegal conduct by unnamed county officials in late 2017. In an effort to keep his office out of the investigation, he called for the formation of the task force, which includes law enforcement officers from the Alton, Edwardsville and Collinsville police departments, as well as officers from the Illinois State Police and the Madison County sheriff's department.
That task force proceeded to carry out an investigation, resulting in the issuance of search warrants and a subpoena which then resulted in the seizure of items relating to the petitioners in their capacity as Madison County officials.
"While it is quite right that State's Attorneys are not to be the primary investigators of criminal offenses, State's Attorneys can and often do oversee and/or conduct investigations through a grand jury, their own investigators or police authorities.
"It is also quite true that a State's Attorney does not have the power or authority to actually issue a search warrant under his or her signature. That is, of course, the court's bailiwick," Crisel wrote.
However, the State's Attorney usually sets everything in motion, which is what happened here with the creation of the task force at Gibbons' urging.
"And, even if the State's Attorney did not assist in the preparation or obtaining of the subject search warrants, as Mr. Gibbons argues, the law tosses the ball to the State's Attorney to defend any search and seizure challenged by anyone having legal standing, so it is in the State's Attorney's interest to see to it that the paperwork will stand up under judicial scrutiny should charges go forward relying on evidence obtained as a result of the search," Crisel wrote.
He added that "for the State's Attorney to remain in a holding pattern while the Task Force completes its work, would not be appropriate…and it could damage not only the reality of justice, but its perception as well."
Crisel was assigned to preside over the question of a conflict of interest on Feb. 28 after Madison County Chief Judge David Hylla requested a visiting judge be assigned to the case.
Ellis has not argued that a conflict of interest exists and was not present at the hearing.
Madison County Circuit Court case numbers 18-MR-500173 and 18-MR-500233