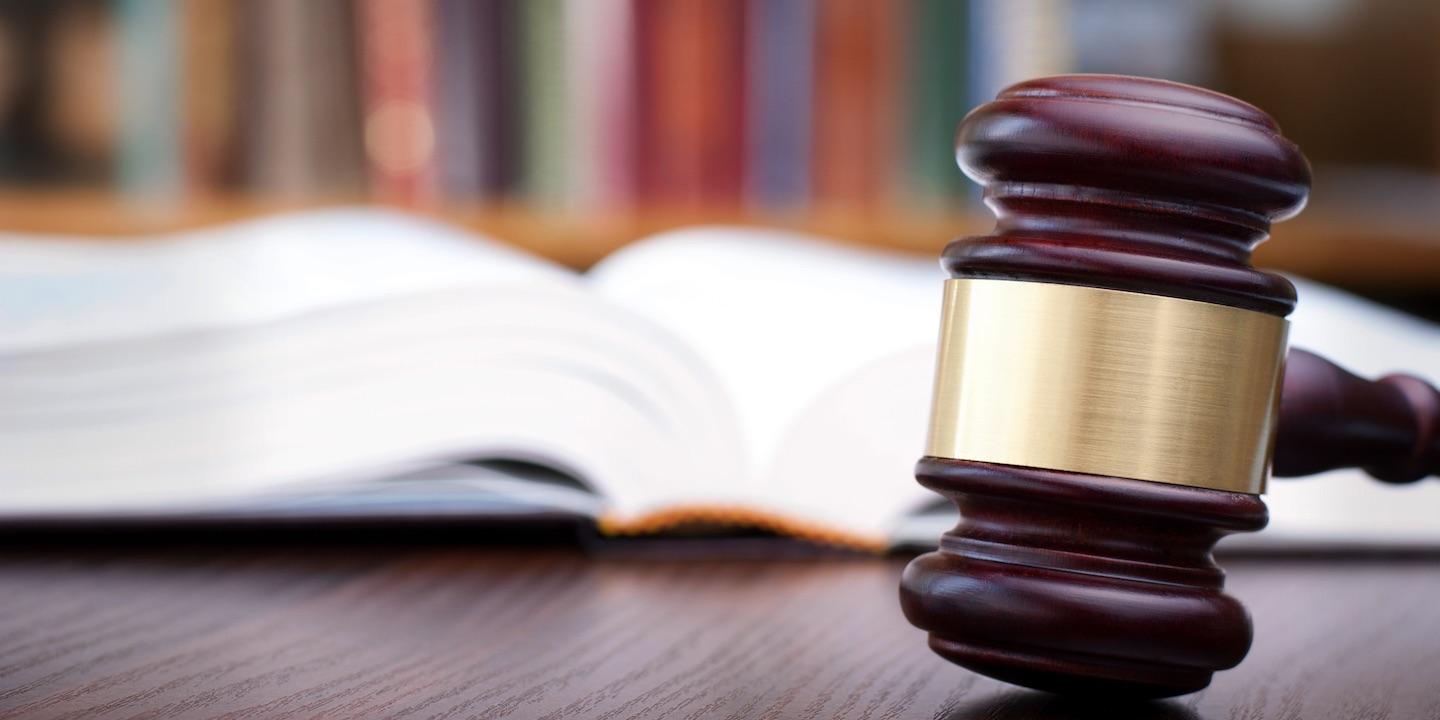 Madison County State's Attorney Tom Gibbons says no conflict exists between him and officials whose offices were raided in January, and that they are mistaken for asserting that he applied for search warrants that allowed for the raid to take place.
"The State's Attorney is neither a party to an application for search warrant nor the legal authority that granted or approved any warrant in this matter," he states in a motion asking the court to deny a request for an outside prosecutor sought by county Board chairman Kurt Prenzler, administrator Doug Hulme and IT director Rob Dorman.
In his response filed Tuesday, Gibbons states that a law enforcement officer applied for the raid warrants and a circuit court judge granted the application. He further states that neither he nor any of his assistants have sought indictment against the three, and that they are further mistaken in asserting that he initiated grand jury subpoenas.

Gibbons
"There is no actual controversy present; none of the movants have been charged," Gibbons wrote. He also indicated that he could provide "multiple concrete examples" of how his representation of the three is "real and continuing."
While Prenzler's office was not subject of the high profile, mid-day raid on Jan. 10, computers and other records were taken from the offices of Hulme, Dorman and the county's former FOIA officer Cynthia Ellis. At least one newspaper was on scene to photograph law enforcement removing equipment from offices.
In a press release issued after the raid, Gibbons' office said it had received evidence of possible illegal conduct by unnamed county officials in the later months of 2017. He called for the formation of the special investigative task force based on information provided through several sources and individuals. The task force is comprised of members of multiple state and local law enforcement agencies and has been formed to "investigate the allegations and determine the extent of any wrongdoing."
Details in Gibbons' filing, seeking to dismiss the move for special counsel, conflict with the position taken by Prenzler, Hulme and Dorman in their Jan. 31 motion for outside counsel.
Their attorney, G. Edward Moorman of Alton, said that Gibbons could not "professionally represent any county officer or employee who is also subject to search warrants and a subpoena directed by the same State's Attorney."
Moorman wrote that his clients had tried to communicate with Gibbons about the raid on offices but that he had "refused to discuss the search warrant or the grand jury subpoena or provide any representation, advice, or counsel..."
But according to Gibbons, "none of the three individual movants contacted Respondent (Gibbons) to request counsel or advice in relation to their duties and responsibilities arising out of the service of said search warrants or with regard to the manner in which such officers and employees should respond to the issuance of such search warrants.
"At no time did Respondent refuse to discuss the search warrants with Movants or fail to provide representation, advice or counsel thereon, as he was not asked for such."
Gibbons also wrote in his filing that he has continued to make himself available to the three officials to provide legal counsel in the course of their employement "as evidenced by the provision of legal opinions requested by Chairman Prenzler and another member of his staff and provided to them as recently as March 6, 9 and 12."
Prenzler said on Wednesday morning that he was not sure what legal opinions Gibbons was referencing.
On one point made by the county officials in their petition, Gibbons agreed. He said he would not provide advice to current county FOIA officer Andrew Esping, 24, of Troy, who was subpoenaed to appear before the grand jury on Jan. 25. According to the officials' petition, Gibbons declined in order to "avoid any possible appearance of a conflict."
"At the time of the communication, Respondent believed Mr. Esping could potentially be involved in an ongoing criminal investigation as a subject of the investigation or as a cooperating witness with private counsel advising him, possibly having provided evidence adverse to one or more of the Movants, including Mr. Dorman," Gibbons wrote. "Therefore, without further information, Respondent deferred advising Mr. Esping on the subpoena out of an abundance of caution, as was indicated in Respondent's email, instead providing him with the means to get the assistance of independent counsel on the specific, limited matter at issue."
Esping's computer was seized in a subsequent after hours raid in January, about three weeks after the first mid-day raid.
Whether an outside prosecutor is appointed will be determined by an outside judge.
Associate Judge Jerry E. Crisel of the Second Judicial Circuit was assigned Feb. 28 to preside over the matter. Madison County Chief Judge David Hylla requested a judge from another circuit be assigned to the case. The Illinois Supreme Court agreed, determining that the public necessity so requires an outside judge preside over the case. The order was filed by Chief Judge Thomas J. Tedeschi of the Second Circuit.
Gibbons has not provided further comment regarding what was indicated in his office's initial press release regarding evidence of possible illegal conduct by unnamed county officials in the later months of 2017.