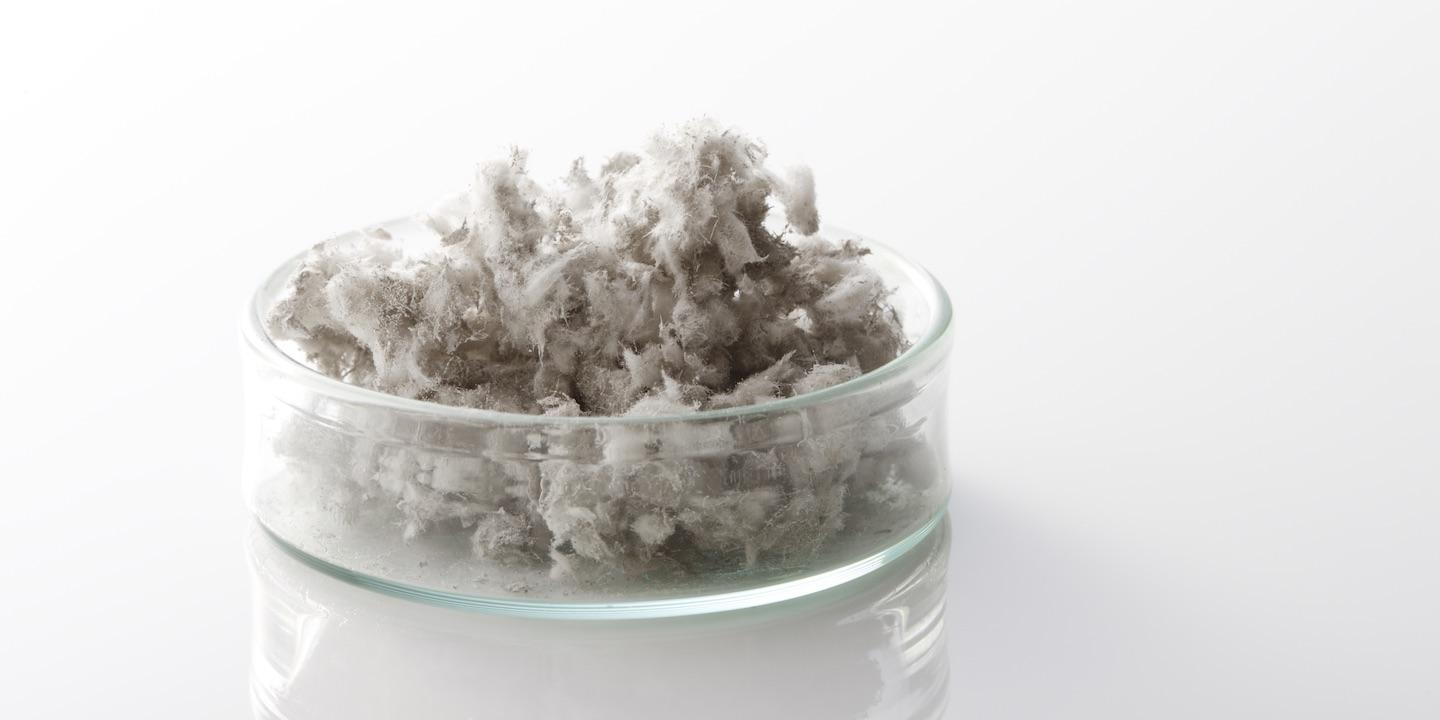 CHARLOTTE, N.C. - Bestwall LLC, a unit of Georgia Pacific, objects to a motion filed by asbestos claimants requesting the court reconsider approval of its counsel in a Chapter 11 bankruptcy proceeding.
"In fact, the (claimants') arguments either are without legal merit or are premised on misstatements or misunderstandings of the facts," the debtor's Feb. 15 objection states.
Bestwall LLC, formerly part of Georgia Pacific LLC, filed a voluntary petition for bankruptcy on Nov. 2 in the U.S. Bankruptcy Court for the Western District of North Carolina.
On Jan. 26, the Official Committee of Asbestos Claimants filed an omnibus motion to reconsider employing King & Spalding LLP of Atlanta and Schachter Harris LLP of Irving, Texas as the debtors' special counsel.
Local attorneys Beth A. Gori of Gori Julian & Associates PC in Edwardsville and Andrew O'Brien of O'Brien Law Firm PC in St. Louis are included on the committee of lawyers for claimants.
The committee alleges Bestwall was formed on July 31, 2017, as part of a "very carefully planned and executed" restructuring process by Georgia Pacific.
Georgia Pacific moved to Texas for less than a day to utilize the state's divisive merger statute and spun off its asbestos liabilities into Bestwall, a new company with limited assets, claimants say.
"Specifically, the Debtor, an entity with no employees, certain limited holdings valued by the Debtor at approximately $175 million, and a contractual right to certain payments under a 'Funding Agreement,' assumed liability for all of Old GP's asbestos liabilities and domiciled itself in North Carolina less than 100 days before the Petition Date in anticipation of a bankruptcy filing," the motion states.
Then on Nov. 1, 2017, the day before its bankruptcy filing, the debtor changed its name from Georgia Pacific to Bestwall.
"The sole issue in this case is the treatment of the Georgia-Pacific Asbestos Liabilities. Indeed, from inception, the Debtor's entire corporate purpose was to provide Old GP and New GP with a resolution of the Georgia-Pacific Asbestos Liability without Old GP or New GP being subjected to a bankruptcy filing.
Bestwall seeks to retain King & Spalding to assist with the estimation trial, which has represented Old Georgia Pacific for more than 13 years.
However, the committee argues that King & Spalding will be a significant witness at any estimation trial based on its "extensive knowledge concerning Old GP's businesses, former asbestos-containing products, history related to asbestos litigation, scientific research relating to issues arising in the asbestos cases filed against Old GP, defenses to asbestos claims, and both Old GP's and the Debtor's management of the defense and settlement of asbestos claims."
The committee also argues that the firm's "role in connection with pre-petition management of the debtors' asbestos liability defense provides it with an interest that may be adverse to the best interests of the debtor's estate."
The committee states that by arguing that Georgia Pacific's settlement history has been tainted by withheld information, the debtor has put at issue the approach Georgia Pacific used in making decisions to settle asbestos related personal injury and wrongful death claims.
"Central to Old GP's and the Debtor's decisions to address asbestos claims through litigation, settlement, or otherwise will be the conduct and advice of its counsel.
"Among other things, K&S' role in establishing settlement protocols and values, including what was known or should or could have been known in establishing such protocols and recommending such settlement values, will be at issue in any estimation trial," the motion states.
Further, the committee argues that any communications that would have otherwise been subject to attorney-client privilege will also be placed at issue.
"To state it plainly, K&S' settlement advice, its defense strategy, and its management of trial counsel are likely to be at issue in any estimation trial," the motion states.
"While the Committee has no information to suggest that K&S' representation of Old GP and Bestwall in connection with the Georgia-Pacific Asbestos Claims was less than superb, if the investigation of other potential sources of recovery by Old GP was deficient, it is possible that K&S' interests and the interests of the Debtors' estate could conflict," it continues.
As for Schachter Harris, the motion states that Bestwall seeks to retain the firm to assist with medical science expertise, historical experience representing the debtor and technical knowledge regarding expert testimony and discovery in asbestos claims.
The committee argues that Schachter Harris' proposed services regarding medical science expertise "are unnecessary and irrelevant with regard to an estimation proceeding before this Court."
"An estimation proceeding is not a process in which the Debtor can globally re-litigate whether Georgia-Pacific's chrysotile-containing products cause mesothelioma," the motion states. "Such a determination is beyond the Court's jurisdiction."
The committee adds that Schachter Harris lawyers will also be important fact witnesses regarding its services as National Coordinating Counsel for Georgia Pacific in asbestos cases for three years before the debtor entered bankruptcy proceedings.
The motion states that any estimation proceeding should approximate as reliably as possible the amount Georgia Pacific would have paid to dispose of asbestos claims absent Bestwall's bankruptcy.
"Under applicable jurisprudence, this Court may not decide which set of medical/science experts are correct on the issue of the extent to which Georgia-Pacific's products caused or contributed to the mesothelioma claims against Old GP/the Debtor," the motion states.
The committee argues that Georgia Pacific's contention that chrysotile asbestos does not contribute or cause mesothelioma and its supporting medical science evidence are reflected in its verdicts and settlements.
"The Debtor has neither contended that the plaintiffs presented evidence relating to chrysotile which was hidden to them and as to which they were unable to respond, nor asserted that there are new developments in the independent medical or scientific literature," the motion states. "Thus, the Court must take the state of tort law as it exists and should not permit the Debtor to attempt to use this Court to serve as a legislator or as an alternative fact-finder to the state courts, which regularly serve as finder of fact on this very issue."
Referencing the Garlock Sealing Technologies estimation proceeding, the committee argues that the parties presented extensive evidence on the medical science related to chrysotile asbestos. However, the evidence was "ultimately proved irrelevant" to the court's estimation holdings, the motion states.
Garlock sought bankruptcy protection to escape increasing settlement awards and jury verdicts, which it blamed on plaintiff attorneys who were allegedly withholding evidence of other company culpability.
U.S. District Judge George Hodges agreed, finding that the amount of previous awards and settlements paid by Garlock in the civil justice system were not reliable because plaintiffs' attorneys had withheld evidence of their clients' exposure to asbestos-containing products manufactured by other companies in order to maximize recovery against Garlock.
Bestwall attorney Garland Cassada of Robinson Bradshaw & Hinson of Charlotte, N.C. filed an objection to the motion to reconsider, arguing that "denying the debtor access to representation of its choice, including by curtailing the role of such counsel, requires compelling justification. Here, the ACC has offered no valid factual or legal justification for that relief, much less a compelling one."
It further argues that the committee's motion is an attack on its legal team.
"Far from seeking to remedy any actual and identified risks associated with the Professionals' retention by the Debtor, the Motion instead is a transparent attempt to hamstring the Debtor's ability to pursue an estimation proceeding in the event that one is needed."
Casada wrote that Bestwall is "committed to pursuing a prompt and consensual resolution" in determining the debtor's liability. However, he notes that an estimation trial is typical.
He adds that Bestwall has no reason to believe attorneys with the two firms will be called as witnesses, as their testimonies are not necessary.
Casada argues that attorneys with King & Spalding and Schachter Harris did not serve in the roles the committee alleges. Therefore, attorneys with the firms are not qualified to testify to the matters raised in the committee's motion.
As for the committee's argument over medical and science evidence, the debtor argues that such evidence has been an important part to estimation proceedings in similar bankruptcy cases.