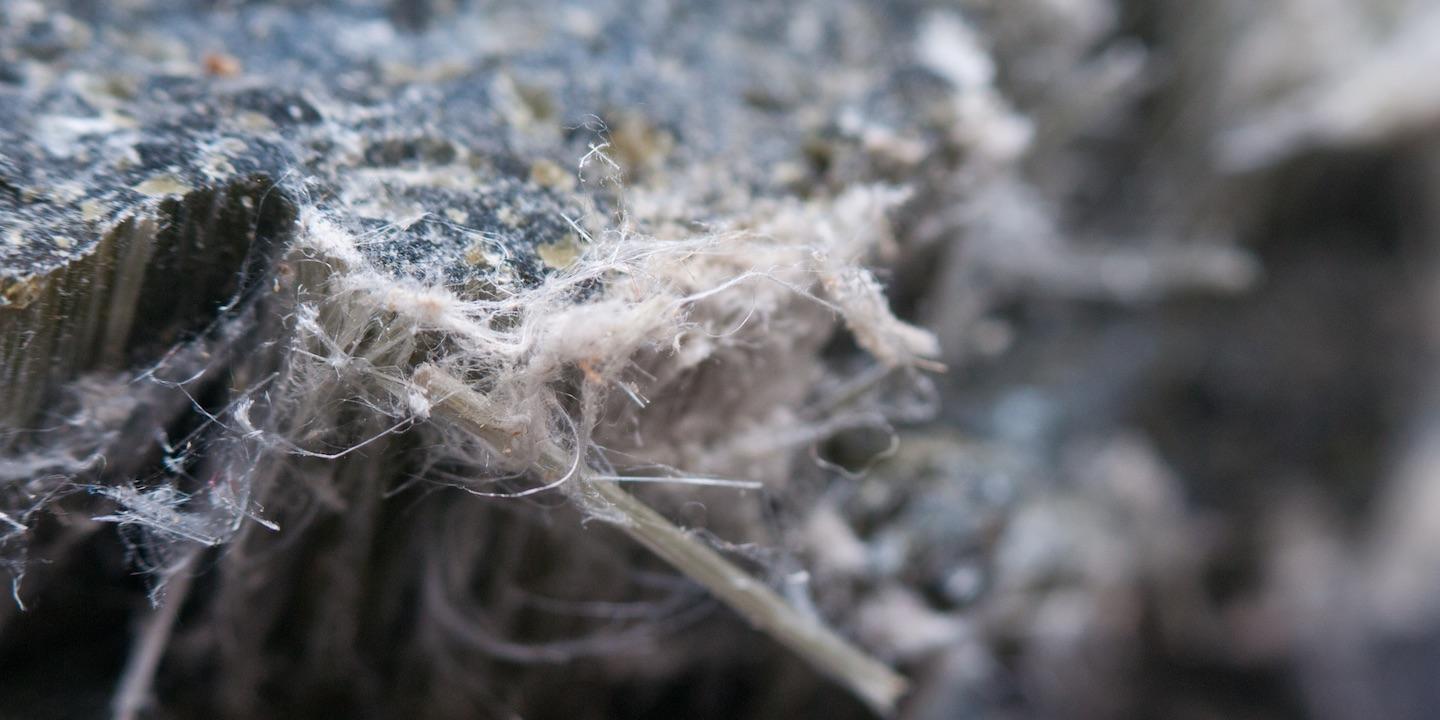 CHARLOTTE, N.C. -- In its request for Chapter 11 bankruptcy protection, Bestwall LLC, a unit of Georgia Pacific, cites a 2005 Madison County asbestos case in which it says "highly questionable claiming practices" were used during litigation to reach higher payouts before changing the story for bankruptcy trust filings.
Bestwall LLC, formerly part of Georgia Pacific LLC, filed a voluntary petition for bankruptcy on Nov. 2 in the U.S. Bankruptcy Court for the Western District of North Carolina.
An information brief filed by Garland Casada of Robinson Bradshaw & Hinson of Charlotte, N.C. indicated that Bestwall seeks bankruptcy protection to resolve all current and future asbestos-related claims permanently by establishing a bankruptcy trust to compensate asbestos claims.
"Chapter 11 is the only mechanism available that provides all stakeholders with the ability to achieve a permanent, global resolution of asbestos-related claims that is fair and equitable to Bestwall, as well as present and future claimants," Casada wrote.
Bestwall and its predecessor Georgia Pacific manufactured a joint compound product containing "minimal amounts" of chrysotile asbestos prior to 1978, the brief indicates.
The company says that "the manufacture and sale of this product exposed only a limited population to small amounts of chrysotile asbestos."
It goes on to state that asbestos in its products was typically 3 to 5 percent by weight and consisted of only chrysotile asbestos. Further, joint compound products as a whole represented about 1.5 percent of all asbestos-containing products manufactured and sold in the country.
"Joint compound was dwarfed by asbestos-containing insulation and various other construction materials that contained much more toxic amphibole asbestos," Casada wrote.
Despite "minimal" exposure, Bestwall argues that it has been "burdened" with asbestos litigation for 40 years and will likely continue until at least 2050.
It claims the financial burden has escalated in the last decade as numerous co-defendants have filed for bankruptcy. Fewer solvent litigants means plaintiffs have turned their attention to Bestwall as increasing numbers "began to recall purported exposures to Bestwall's old joint compound product."
Casada wrote that Bestwall was a "relatively insignificant" defendant and paid an average of about $6 million per year in defense and indemnity costs in the early stages of asbestos litigation before 1990. However, after the primary asbestos defendants sought bankruptcy protection, Bestwall's costs have "skyrocketed." It claims to have paid a total of $200 million in litigation costs so far in 2017.
"The nine-digit annual price tag for asbestos defense and indemnity costs aggregate to approximately $2.9 billion to date," Casada added.
Although joint compound products represent roughly 1.5 percent of all asbestos-containing products sold in the U.S., Bestwall says it was named in approximately 70 to 80 percent of all mesothelioma cases from 2012 to 2016.
Casada wrote that mesothelioma filings against Bestwall reached an all-time high of almost 2,000 cases in 2013.
Madison County also saw record-breaking filing numbers that year with 1,678 asbestos cases filed.
"The massive increase in the number of claims against, and the size of the plaintiffs' settlement demands to, Bestwall have been driven by various interrelated shortcomings of and abuses in the tort system," Casada wrote.
He wrote that a large number of plaintiffs have alleged exposures to Bestwall's products were substantial contributing factors to their disease and plaintiffs have failed to identify exposures to other products associated with companies that previously established bankruptcy trusts.
Casada argues that after the bankruptcy wave, plaintiffs "inconsistently and selectively disclosed exposure evidence to support or strengthen their cases against non-bankrupt companies."
"To avoid discovery of conflicting product identification and exposure claims, plaintiffs' lawyers in many cases (1) delayed filing trust claims until after resolving their claims against tort system defendants or (2) relied on confidentiality provisions in Trust Distribution Procedures, which govern how claims may be brought against those truths," Casada wrote.
He wrote that joint compound manufacturers are vulnerable to abuses because those products were generally used in construction and do-it-yourself home projects for which records do not exist. As a result, a plaintiff need only claim to recall a product to pursue a claim against Bestwall.
Casada described plaintiff instructions provided by Baron and Budd, which directs claimants to not say they used more of a specific brand.
Bestwall provided a few litigation examples illustrating the "highly questionable claiming practices in Bestwall cases." Of the five cases provided, one was a Madison County case.
In the Madison County example, Casada wrote that "Plaintiff No. 2" sued Bestwall in 2005, testifying that he used Georgia Pacific and Bondex joint compound during childhood while working at his father's construction company in the 1960s and elsewhere in the 1970s. The only other product manufacturers identified in the suit were solvent companies named in the lawsuit – no exposures from companies with established bankruptcy trusts, he wrote.
Bestwall settled with the plaintiff in April 2006. However, Casada wrote that Plaintiff No. 2s "story would change" when he submitted a claim to the U.S. Gypsum Trust, where he claimed he was exposed at the same childhood construction site where he had previously testified that only Georgia Pacific and Bondex joint compounds were used.
The claimant ended up submitting 21 trust claims and ballots in nine bankruptcy cases based on other exposures and products not disclosed during litigation, Casada wrote.
On Nov. 8, U.S. Chief Bankruptcy Judge Laura Beyer granted Bestwall's request to list the top 25 law firms with asbestos cases against the debtor. The list includes Simmons Hanly Conroy, Napoli Shkolnik, Motley Rice, Simon Greenstone Panatier & Bartlett, Cooney & Conway, Waters & Kraus and Weitz & Luxenberg.
In a Nov. 8 motion to establish the official committee of the claimants, plaintiff Steven Lamphear who is represented by local attorney Beth A. Gori of Gori Julian & Associates in Edwardsville was included in the Bankruptcy Administrator's recommendation for the Asbestos Creditor's Committee.
Casada had been lead attorney in the landmark Garlock Sealing Technologies LLC bankruptcy proceedings, which were also litigated in the Western District of North Carolina.
Garlock sought bankruptcy protection to escape increasing settlement awards and jury verdicts which it blamed on plaintiff attorneys who were allegedly withholding evidence of other company culpability.
U.S. District Judge George Hodges agreed, finding that the amount of previous awards and settlements paid by Garlock in the civil justice system were not reliable because plaintiffs' attorneys had withheld evidence of their clients' exposure to asbestos-containing products manufactured by other companies in order to maximize recovery against Garlock.
"The Garlock record itself shows that plaintiffs denied or failed to disclose evidence of exposures to amphibole asbestos in their tort cases against Bestwall in the same way they did against Garlock," Casada wrote in the Bestwall information brief.
"Although many plaintiffs alleged and testified in their tort cases that they had been exposed exclusively to joint compound or chrysotile asbestos products, in their confidential submissions to bankruptcy courts and trusts, the same plaintiffs attested to exposures to dangerous amphibole-containing products," he wrote.
Casada wrote that Bestwall cannot try every case, as it would cost billions of dollars in defense fees. Cases that do go to trial can cost anywhere from hundreds of thousands of dollars to more than $1 million. As a result, it settles claims to save defense costs and to "avoid the risks of trial imposed as a result of unfair tort system practices."
However, Georgia Pacific took plaintiff James Reef's case to trial in Madison County in November 2013, with a jury reaching a defense verdict. Reef, of Kansas, was allegedly exposed to Georgia Pacific's joint compound paste while working on drywall as a carpenter.
Bestwall became its own company on July 31 after Old Georgia Pacific underwent a corporate restructuring. As a result, Bestwall and Georgia Pacific LLC were created. Bestwall succeeded to certain assets and liability of Old Georgia Pacific, including certain assets of the historical Bestwall Gypsum business and Old Georgia Pacific's asbestos liability, the information brief explains.
"The purpose of the 2017 Corporate Restructuring was twofold: it better aligned the defense of Bestwall's asbestos claims with the individuals primarily responsible for their management, and also provided Bestwall with the option to seek a resolution of the asbestos claims in this Court under section 524(g) of the Bankruptcy Code, without subjecting the entire Old GP enterprise (and its unrelated businesses) to a chapter 11 reorganization," Casada wrote.
U.S. Bankruptcy Court for the Western District of North Carolina case number 17-31795