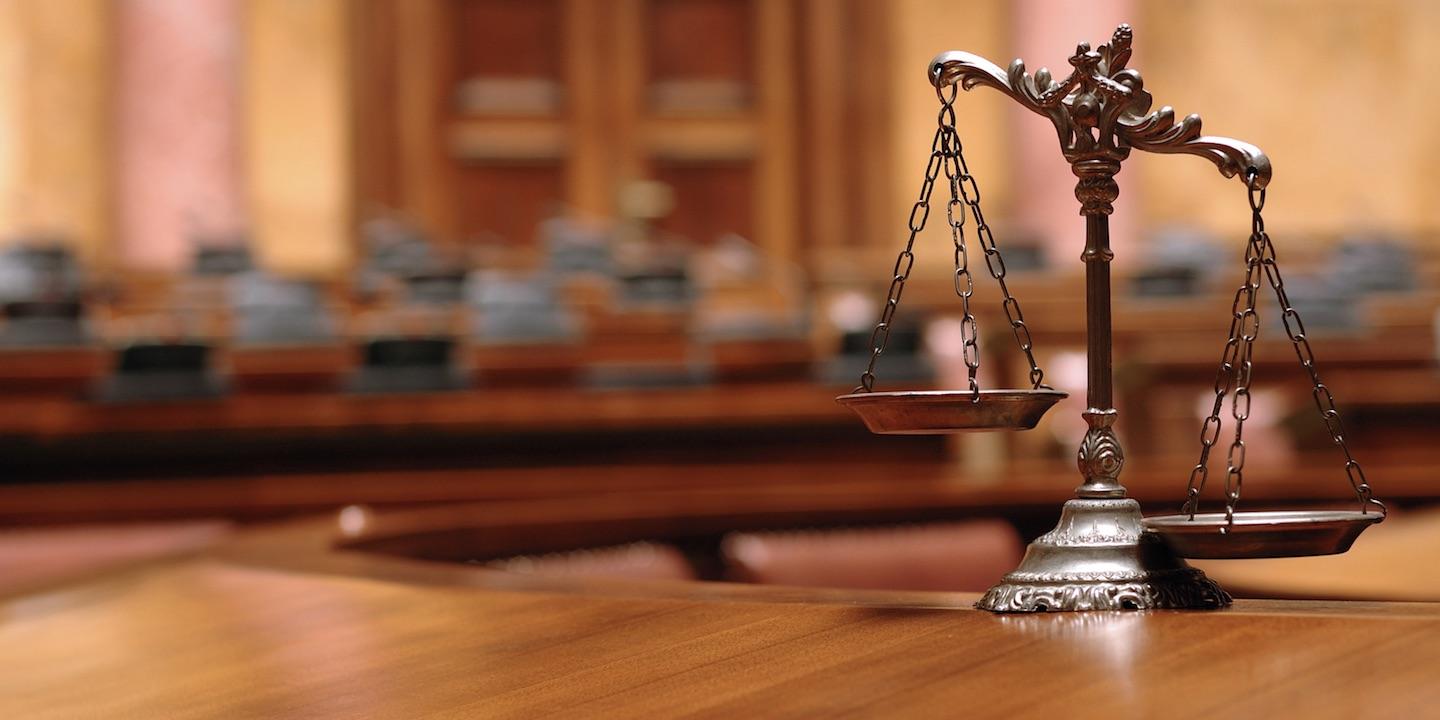 Madison County Board member Mike Walters came out forcefully against modeling potential opioid litigation after the type of lawsuits the county is most well known for, saying the asbestos docket has been a "terrible drain" in terms of businesses that either want to leave or not locate here at all.
"Anybody who says it does not affect Madison County, you do not work out of this county because it incredibly does," Walters said at a county Judiciary Committee meeting on Friday. "I talk to business owners and lobbyists who represent business owners and they would not come here for anything. I'm sorry I get flustered when I hear people say we are bringing in money. I'm sorry we are losing."
Walters himself is a lobbyist and head of the Southern Illinois Employers Association, an organization that promotes the interests of manufacturers in a region of oil refineries and steel factories.
The county judiciary, which Walters chairs, has been contemplating whether to join a rapidly growing number of local governments that are pursuing civil litigation against manufacturers and distributors of opioids. In November, the committee heard presentations from attorneys Paul Hanly of Alton-based Simmons Hanly Conroy and Ann Callis of the Goldenberg firm in Edwardsville who want to represent Madison County.
Walters said he expects committee members to have all questions answered next month and a vote taken in March on whether to pursue litigation that would seek to recover costs incurred by government agencies in dealing with the addiction crisis. The committee's recommendation would then go to the full county board for consideration.
At Friday's meeting, State's Attorney Tom Gibbons said there are two ways opioid litigation can be brought, by resolution of the county board or by him as allowed by statute.
He said that sole authority for selecting counsel rests with his office, and that he would solicit bids from either single law firm groups or multi-firm groups.
The benefit of multi-firm groups is the ability of firms to share litigation costs which can run up to $1 million, he said.
"If you look at what some of the other counties in Illinois have done you'll find that many, if not all, are using multi firm groups," he said.
"One of the things we are seeing consistently is that the law firms that are making commitments to counties are making the commitment to pay all costs up front, and that is kind of a big deal."
Under a scenario in which the county does pursue litigation, Gibbons said he would solicit and review bids, and then decide what firm or firms to hire. He said he would make that information available to the public.
"It should completely be done in the open," he said. "This belongs to the people of Madison County."
Gibbons also indicated that chances are slim that Madison County could be picked as a national docket if there is a consolidation of state court opioid lawsuits.
On the federal level, last month close to 200 local government lawsuits from around the country were consolidated into multidistrict litigation (MDL) that will be heard in the Northern District of Ohio. Attorney Hanly was selected to serve among lead counsel on that MDL.
Gibbons said he had heard "in the past" some discussions about Madison County serving as an opioid litigation court.
"I don't know what the likelihood there would be for that to happen as there are counties that are far ahead of us," he said. "I suspect because we have taken a more cautious approach that that train may have already left the station."
Walters, who waited until the end of a meeting that went into executive session, objected strongly to Gibbons' characterization of a national asbestos docket as something that provides Madison County citizens with "extraordinary" benefits given the amount of money that comes from it.
"I have to disagree wholeheartedly about the asbestos docket that was brought here," he said. "Yes, the defense likes it. They're making a whole heck of a lot of money, maybe not as much as the ones prosecuting.
"It also started here by suing specific facilities, and as you know they started suing everybody. The reason they can keep it here in Madison County or Illinois is a certain company that gets named in every lawsuit. And as soon as this lawsuit gets verified then this company gets removed from the lawsuit. There is some type of abuse and I am fearful it (opioid litigation) could turn into that."
The "certain company" referenced by Walters is John Crane, an Illinois-based company named in virtually every local asbestos lawsuit, which plaintiffs assert provides venue in an Illinois court. Some defendants have called the practice "gamesmanship" designed to prevent a case from being removed to federal court.
Walters said that Madison County's asbestos docket is a "pure example" of what can go wrong.
Based on his observation that many owners of "mom and pop shops" went out of business because they were named to the Madison County asbestos docket, Walters said he was "fearful" that the type of defendants named in opioid litigation would "creep" from alleged wrongdoers into naming local doctors, pharmacies and hospitals.
"I hear they're not wanting to go after doctors and hospitals, but that's what they said about asbestos," Walters said. "It can be expanded."
Gibbons said he would "absolutely not" allow litigation creep.
Other than the "pill mill" type of operators and manufacturers and distributors, Gibbons said that "our" doctors and hospitals are "not where we see the liability."
"Our specific claims would be limited to the complaint we file, unless someone was successful in coopting our local claims," he said.
Board member Phil Chapman said if the county does proceed it should have an "overarching vision" for the litigation.
"If we went ahead and if we don't have clear vision on how to spend a big lump sum... the worst case is we would have a suitcase of money, and people begin to act strange," Chapman said.