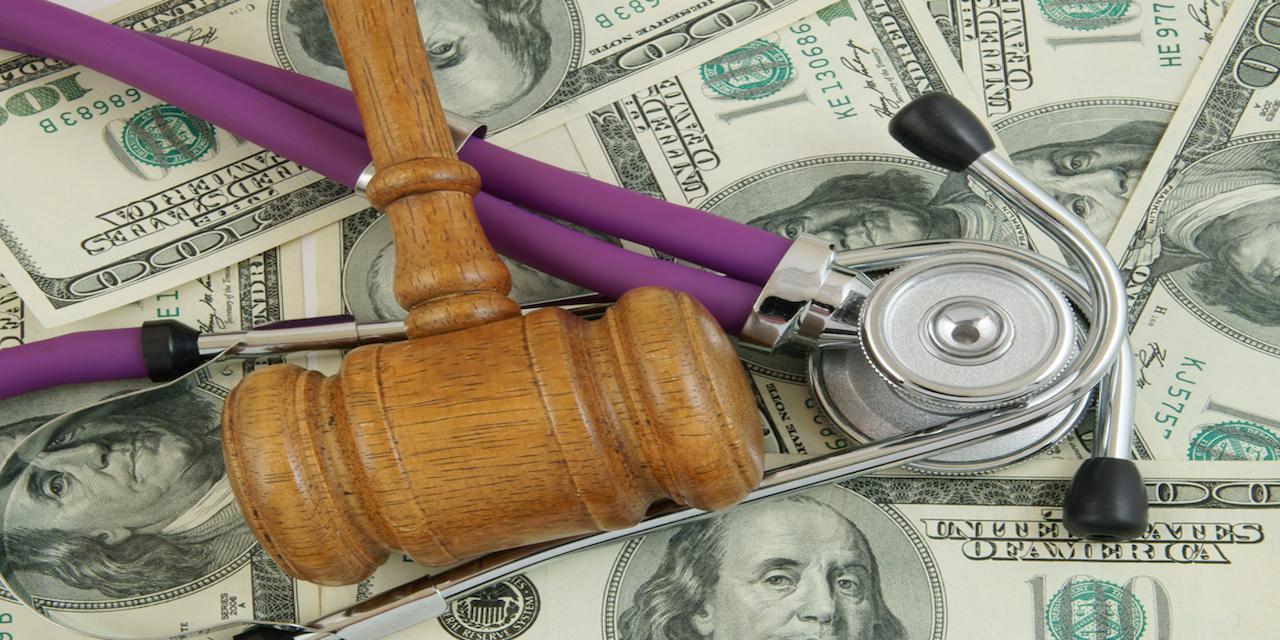 MOUNT VERNON – The Fifth District Appellate Court has overturned a lower court's ruling in a case in which a woman was allegedly subjected to involuntary treatment with psychotropic drugs.
The case was heard by justices John Barberis Jr., Richard Goldenhersh and David Overstreet. Barberis delivered the court's Dec. 5 ruling.
The respondent, identified only as "Mary H," appealed a ruling from the Madison County Circuit Court approving the use of psychotropic medication against her will for up to 90 days under the Mental Health and Development Disabilities Code.
"On appeal, Mary contends that the evidence was insufficient to support the order," Barberis wrote. "We reverse."
According to the order, after being arrested in July 2013 in Cook County and charged with disorderly conduct, Mary was found unfit to stand trial after she was diagnosed with delusional disorder.
Following the diagnosis, Mary fell under the custody of the state's Department of Human Services and was placed at Alton Mental Health Center's forensic unit. During her stay, Mary exhibited a fixation about being sexually assaulted and made claims regarding staff, according to the order.
Barberis wrote in the order that Dr. Kanwal Mahmood maintained that Mary didn't have the ability to make a reasoned decision about the proposed treatment because she was "not in touch with reality due to her psychosis."
The circuit court granted the petition following testimony, which included statements from Mary, who made claims that she had contracted a sexually transmitted disease after an assault.
On appeal, Mary alleged that the state failed to provide clear and convincing evidence she had diminished mental capacity, was a threat and lacked the ability to make an informed decision about treatment.
"Mary acknowledges that the issues raised in her appeal are facially moot because the circuit court's 90-day order expired," Barberis wrote. "She argues, however, that the collateral-consequences and public-interest exceptions to the mootness doctrine apply. The state agrees."
Barberis wrote that the circuit court noted there are several potential collateral consequences that could plague Mary, who is likely to endure more treatment and proceedings. If she is successfully treated, this also could include the reinstatement of her medical license, the order states.
"Because we agree that this case meets the collateral-consequences exception, we do not address whether Mary also established the criteria necessary to satisfy the public-interest exception to the mootness doctrine," Barberis wrote. "For these reasons, we review the merits of this appeal."
Moreover, Barberis noted that the state failed to offer evidence that Mary was given written information detailing that no other alternative forms of treatment were available. As a result, there was insufficient evidence to back up the assertion that she lacked the capacity to make a reasoned decision about the proposed treatment.
"For the foregoing reasons, we reverse the order of the circuit court of Madison County finding Mary subject to the involuntary administration of psychotropic medication," Barberis concluded.