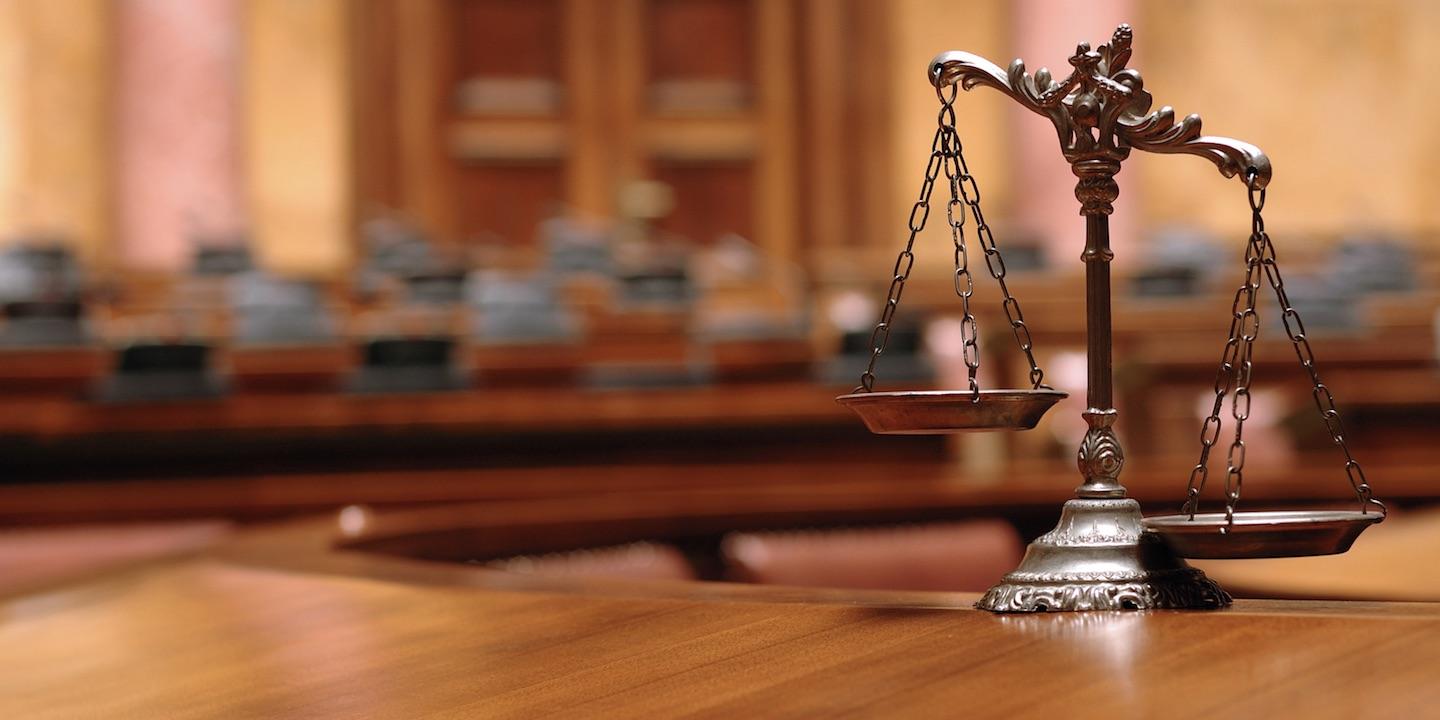 Madison County Circuit Judge Andreas Matoesian granted dismissal for a woman in her mother's lawsuit alleging the plaintiff's grandson struck her when he opened a door to the garage, causing her to fall to the ground. The grandson is still named a defendant.
On Nov. 28, Matoesian granted dismissal for defendant Kimmie Manns without prejudice.
Plaintiff Wanda Robison filed her original complaint on May 2 against Kimmie and Mitchell Manns. Mitchell is Kimmie's child.
According to her complaint, Robison alleges she was in the utility room at the defendants' home on April 10, 2016, when she was allegedly struck by a door going to the garage. Robison claims the door forced her against an adjoining wall before she fell to the floor.
Robison claims she suffered serious and permanent injuries as a result of the incident.
She alleges the Manns failed to ascertain whether anyone was on the other side of the door prior to "bursting" through the garage door and failed to announce that the door was about to open so as to warn anyone on the other side to move away.
Robison seeks compensatory damages of more than $50,000, plus court costs and any other relief the court deems just.
Mitchell Manns filed an amended answer on Nov. 29 through attorneys Adam Braundmeier and Christopher Bortz of Neville Richards & Wuller LLC in Belleville.
He denies the allegations against him and denies that Robison was an invitee at the premises.
Prior to Kimmie Manns' dismissal, she filed a combined motion to dismiss with her son on Aug. 16 through attorney Christopher Bortz of Neville Richards & Wuller in Belleville.
They explain that prior to the incident at issue, Robison requested to live with the defendants due to her need for long-term healthcare assistance and for convenience due to the home's close proximity to Robison's healthcare providers. She was residing in the home at the time of the incident.
The Manns allege Robison is their mother and grandmother and had been to the home on numerous occasions and had entered through the door in question.
"Here, the Plaintiff's only allegation with regard to the premises is that Defendants allowed a dangerous condition to remain on the property by permitting the continued existence of a door from the garage of the home to the entry way," the motion states. "Under no objective standard does it create an unreasonable risk of harm for a house to have a door from the garage to the interior of the home, nor should the Defendants expect that the Plaintiff would not discover a door she had admittedly always used before."
Not only was the door an open and obvious condition, the Manns argue that Robison had used the door in question so they had no duty to warn her of the existence of the door.
Robison is represented by John Bitzer of Bitzer Law Firm in Collinsville.
Madison County Circuit Court case number 17-L-580