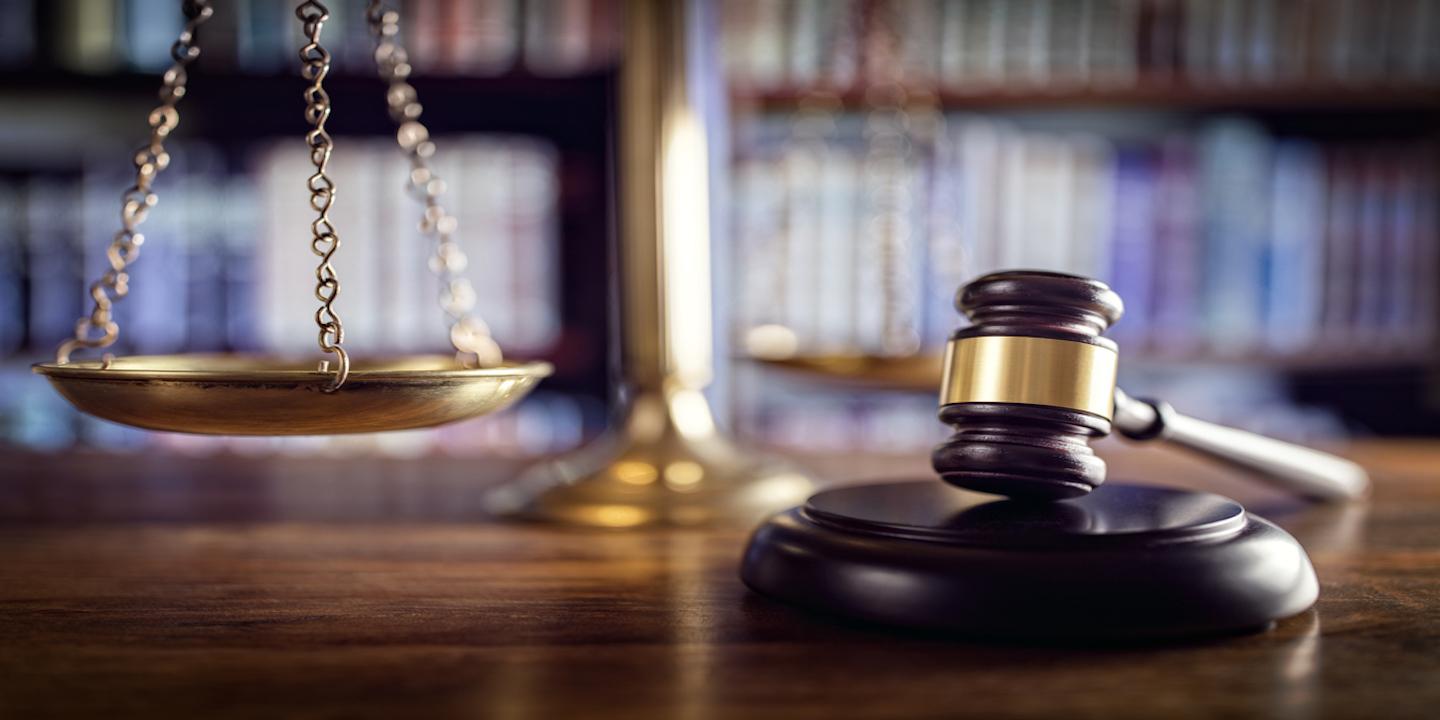 A judge from the Fourth Judicial Circuit will preside in the state's case against St. Clair County Circuit Judge Ronald Duebbert, according to an order signed by Chief Justice Lloyd Karmeier on Nov. 7.
St. Clair County Chief Judge Andrew Gleeson asked for the assignment of another judge outside the Twentieth Judicial Circuit to hear felony charges of intimidation and sexual abuse, as well as misdemeanor charges of battery and solicitation of a sexual act leveled against Duebbert on Nov. 6.
Prosecutors David Robinson and David Neal of the Illinois State's Attorneys Appellate Prosecutor's office are investigating claims made by Duebbert's former client, Carlos Rodriguez of Belleville.
Duebbert represented Rodriguez for two months last year, after Centreville police charged that he fled an officer at a speed 21 miles per hour above the limit.
Rodriguez, seeking to withdraw a guilty plea he entered in August, signed an affidavit on Sept. 27, swearing that in Duebbert's office, after a court date, Duebbert grabbed his penis through his underwear.
Rodriguez swore that Duebbert said he would knock $100 off his bill if he performed oral sex.
He also swore that Duebbert brought up a person paying $20,000 to say he touched him.
He swore that Duebbert said, "You would never take any money to go after me."
In an earlier affidavit Rodriguez signed on Sept. 15, attached to a motion to withdraw his plea, he swore he would not have pleaded guilty if he had known he would lose his driver's license.
Rodriguez's attorney Alex Enyart of Belleville amended the motion to withdraw Rodriguez's plea on Oct. 23 and filed the second affidavit.
Prosecutor Robinson filed criminal information two weeks later.
The intimidation charge involves the alleged comment about $20,000.
The sexual abuse and battery charges involves the alleged touching of the penis.
The solicitation charge involves the alleged offer to knock $100 off the bill.
St. Louis defense attorney Scott Rosenblum said last week that Duebbert will enter a not guilty plea.
He said Duebbert would see the case through to trial and looks forward to defending his reputation.
A preliminary hearing is set Dec. 1 in St. Clair County.