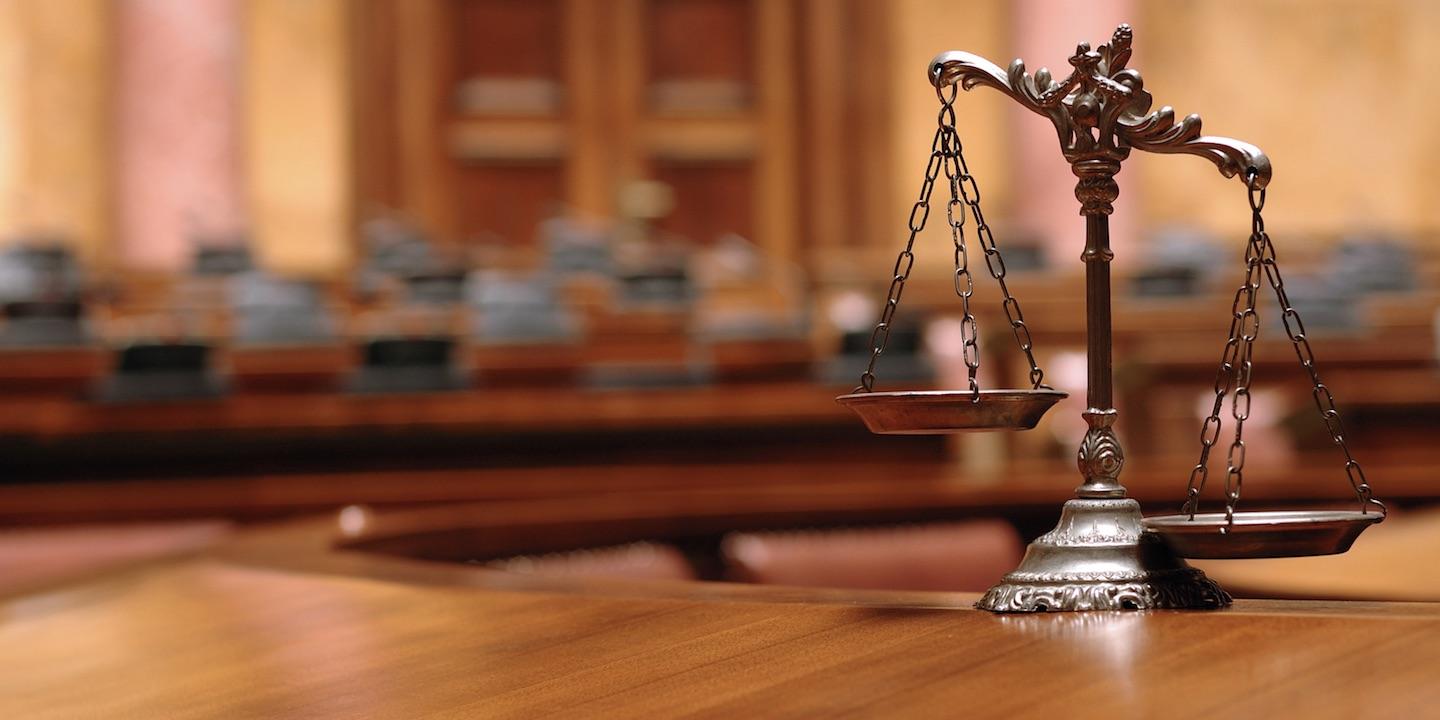 St. Clair County Circuit Judge Ronald Duebbert said he escaped more serious injury riding on his full size cruising motorcycle earlier this week because "God was my passenger who clearly wanted me to go back to work."
"How many guys get launched off a motorcycle at 70 miles per hour and walk away from it," he said. "Apparently it was divine intervention."
Duebbert said the incident happened Monday at 1:45 p.m. on northbound I-75 near Gainesville, Fla. He said he was returning to Belleville from a scheduled vacation after having attended a friend's 25th wedding anniversary.
According to his account of the incident, a large retread came loose from what he said appeared to be a large truck in front of him and struck his Indian motorcycle. The impact caused the bike to be flipped and resulted in him going airborne and landing into a roll going toward the side of the interstate.
"I don't remember any of the rolling, though I remember thinking how many pieces and parts will I be in when this stops," he said. "The other good thought I had was, I wonder if I am going to get run over. At that time I was at the side of the road.
"I heard a man standing over me saying 'I almost ran over him. Did I run over him? Is he dead? Then I got up. He said, 'Oh my God, he is walking.'"
Duebbert said he had not been under the influence at the time of the incident. A police report has been requested but was not immediately available.
He said he was also spared more serious injury due to the protective gear he was wearing, which included a Shoei helmet, leather jacket, leather gloves, riding boots and Carhartt double pants.
Duebbert's motorcycle was towed and he was taken to a local hospital by ambulance and treated and released, he said.
He said he flew to St. Louis on Tuesday and was seen by an orthopedic surgeon in O'Fallon the same day. His injuries include a right wrist fracture and broken right scapula. He said he was prescribed an antibiotic and pain medicine, and was cleared to return to work on Oct. 23.
Uncertainty awaits at the courthouse
Duebbert declined to confirm or comment on whether he is subject of a potential investigation based on the request of State's Attorney Brendan Kelly seeking a special prosecutor.
Chief Judge Andrew Gleeson ordered the appointment of a special prosecutor to look into allegations of sexual misconduct after Kelly asked for one on Oct. 5.
"Battery/makes physical contact and solicitation of a sexual act" are identified as the offenses that would be subject to investigation.
Kelly declined to identify Duebbert as target of the potential investigation, but on Oct. 6 he sent a letter to the Judicial Inquiry Board (JIB).
"Please find enclosed additional documents regarding St. Clair County Circuit Court Judge Ronald Duebbert," the letter states.
Earlier this year, Kelly sought a special prosecutor to look into whether Duebbert obstructed justice in the Dec. 30 Carl Silas murder case.
Duebbert, Republican, came into office last December after defeating long-time chief judge John Baricevic, Democrat, in the general election.
The murder of Silas in Belleville led to the arrest of David Fields, who had stayed with Duebbert at times between Oct. 24 and Dec. 2 - three days before Duebbert was sworn into office. Duebbert had allowed Fields to stay at his home for several weeks after being paroled last year on a conviction of aggravated battery of a pregnant woman.
After the murder, Gleeson took Duebbert off his judicial assignment and directed him to handle administrative duties.
The alleged obstruction of justice charges against Duebbert in part relate to an approximate two hour discrepancy in what Duebbert stated to police he last had contact with Fields the night before the murder.
In January, Kelly asked the JIB to open an investigation into Duebbert's conduct around the time of the murder. Since that time he has sent the JIB another eight letters indicating he was forwarding additional documents concerning Duebbert. The documents are not public.
A St. Clair County grand jury also heard matters involving Duebbert on July 14, but neither investigation has resulted in the filing of charges against Duebbert.