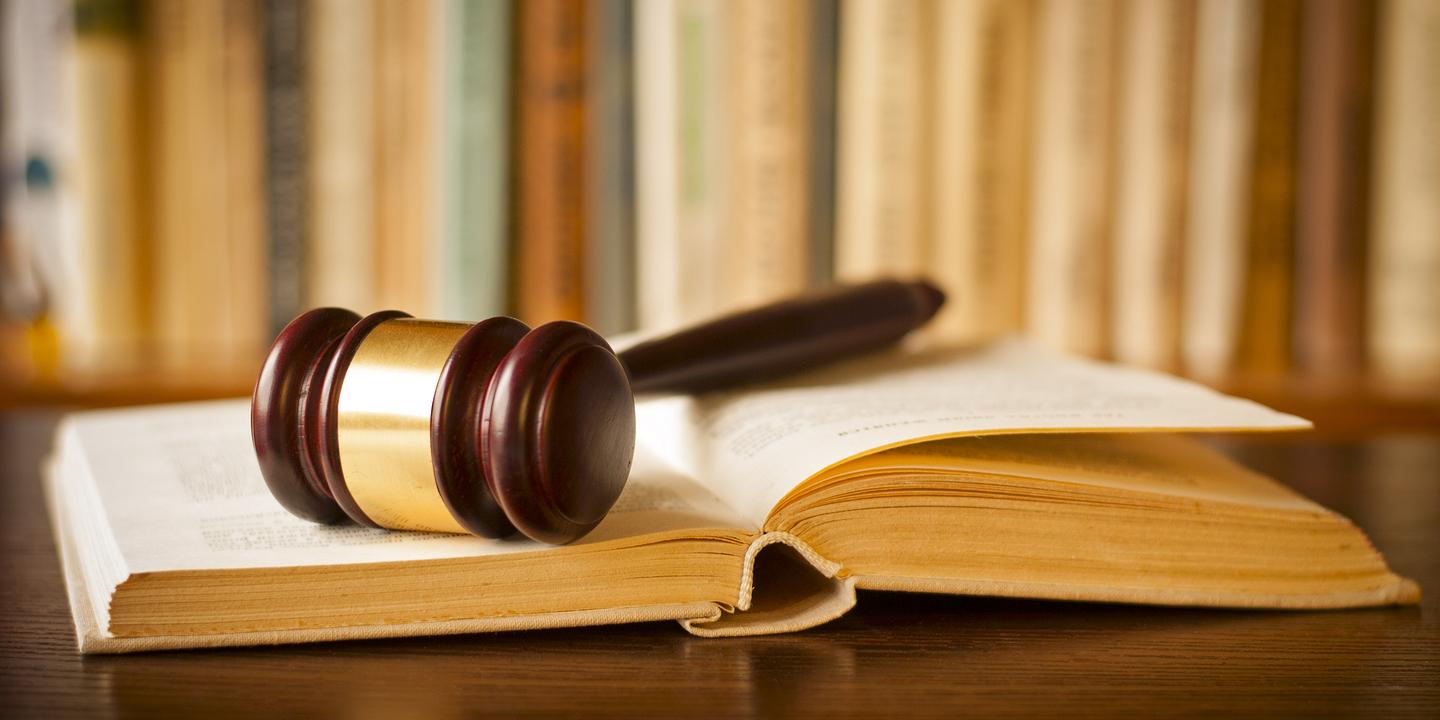 In an era of big turnover expected in state government, voters in the Twentieth Judicial Circuit also will have ample decisions to make next year with three open seat races and likely three retention questions.
Chief Judge Andrew Gleeson stated Tuesday that it was his "present understanding" that three elected circuit judges whose terms expire at the end of next year - himself, along with Circuit Judges Zina Cruse and Daniel Emge - will seek retention to successive six year terms in the 2018 general election.
Judges seeking retention run "at large" in the five counties of the circuit – St. Clair, Monroe, Perry, Randolph and Washington – even if they are "resident" judges who were initially seated only by voters in their counties of residence.
To be retained, judges must win at least 60 percent approval by voters who simply choose "yes" or "no" - they do not face opposition on the ballot.
Gleeson is a St. Clair County resident judge; Emge is a Washington County resident judge and Cruse is an at-large judge.
All three are in their first terms. Gleeson, 57, ran unopposed in 2012 to the vacancy created by retiring judge Lloyd Cueto; Emge, 36, defeated Brian Trentman in the seat vacated by retiring judge Dennis Hatch; and Cruse, 54, defeated Laninya Cason for the seat vacated by retiring judge Milton Wharton.
Voters also will have three open seats to consider.
At the end of their terms next year, Circuit Judges Jan Fiss, who has served more than 20 years on the circuit bench, and Vincent Lopinot, who will have served 16 years as judge, will both retire, according to Gleeson.
And, the recent death of Circuit Judge Robert LeChien opens up a third seat.
Fiss, 75, and Lopinot, 64, are at large judges and LeChien's seat is a St. Clair County resident seat.
With LeChien's absence, Gleeson could ask the Illinois Supreme Court to initiate a process for filling the vacancy until next year's election.
Gleeson said recently that he had not yet made the decision on whether to ask for an interim appointment.
That puts the Twentieth Judicial Circuit currently without the services of two elected circuit judges to preside over cases.
Early this year, Gleeson re-assigned Circuit Judge Ronald Duebbert to administrative duties because he had allowed a person of interest, who later became a suspect in a murder investigation, to live at his home for several weeks after being paroled last year on a conviction of aggravated battery of a pregnant woman.
The murder of Carl Silas in Belleville on Dec. 30, led to the arrest of David Fields, who had stayed with Duebbert at times between Oct. 24 and Dec. 2, three days before Duebbert was sworn into office.
Fallout from the arrest also led Gleeson to approve a request for the appointment of a special prosecutor to decide whether Duebbert should be charged with obstruction of justice related to the Silas murder case.
Potential obstruction of justice charges were outlined by St. Clair County State's Attorney Brendan Kelly.
The Illinois Judicial Inquiry Board (JIB) also opened an investigation into Duebbert's conduct around the time of the murder.
Neither investigation - the grand jury, which on July 14 heard matters involving Duebbert - nor the JIB case has resulted in the filing of charges against Duebbert.
Political considerations
Gleeson, Democrat, could seek a replacement to the vacancy created by the death of LeChien, Democrat, but that could likely result in a Republican appointment, because the Supreme Court justice who would recommend the appointment is Republican Justice Lloyd Karmeier.
And, if an interim Supreme Court appointment were made before next year's election, that could place a total of three Republicans, who are traditionally under-represented in the system, on a circuit comprised of 25 seats: seven resident circuit seats; five at large circuit seats and 13 appointed associate seats. Associate judges are picked in an election process by circuit judges.
Democrats have for a long time held a firm hold on the Twentieth Judical Circuit. That grip had not been breached for many decades until 2014, when Republican Stephen McGlynn was elected resident circuit judge in St. Clair County.
Fellow Republican Duebbert, 55, first sought election in 2012, but was defeated that year by Democrat Lopinot.
Duebbert would not have had the opportunity to get elected last year, had it not been for the resignation of former chief judge John Baricevic, Democrat.
In the 2016 election cycle, Baricevic, along with Circuit Judges Robert Haida (D) and the late LeChien, opted to vacate their seats through resignation and re-run for them as if for the first time.
Baricevic was the only one who faced opposition in an at large race decided by voters in all five counties. Duebbert's victory came largely due to strong showings in counties other than St. Clair.
Gleeson became chief judge after Baricevic lost the election.
The three judges' rejection in 2016 of the traditional process for retention, as outlined in the Illinois constitution, had happened only one other time in state history. It was in 2006 that former St. Clair County circuit judge Lloyd Cueto tested it, and succeeded, in defeating Republican candidate Paul Evans.