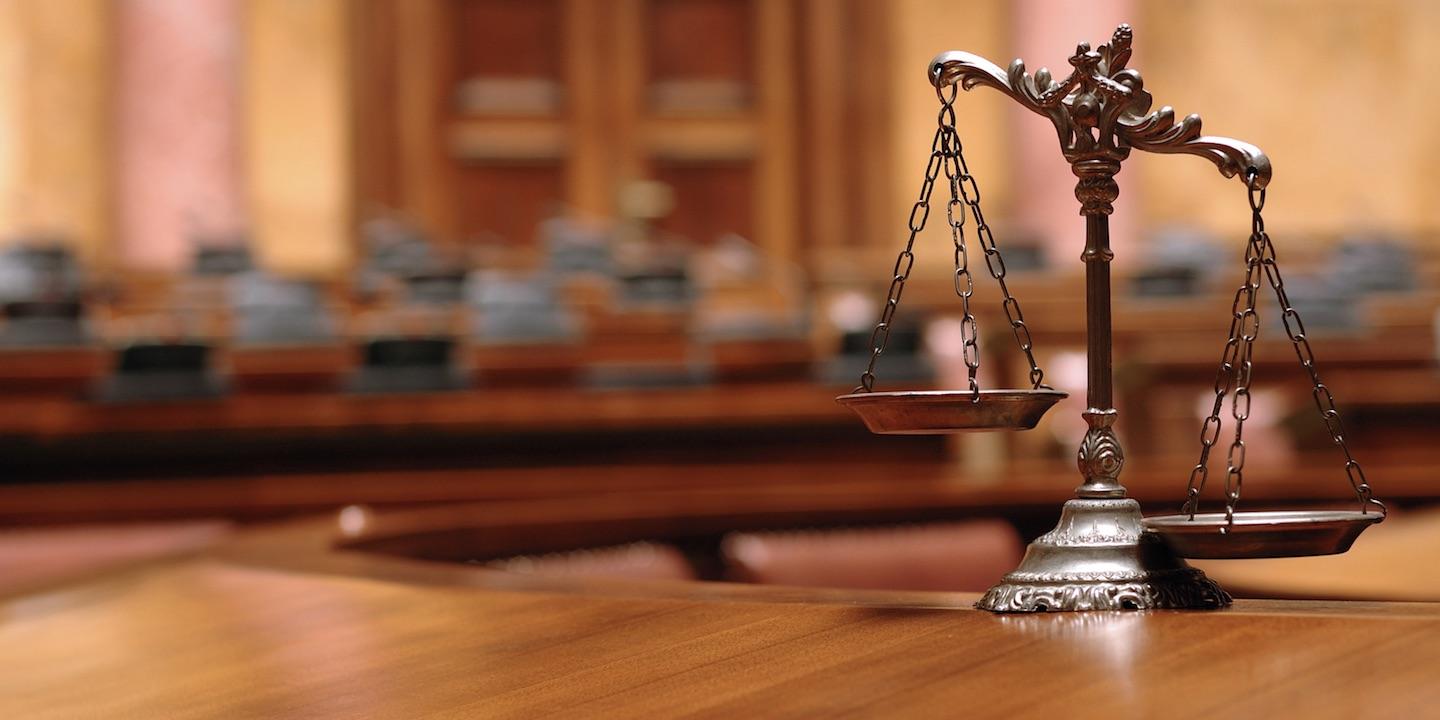 St. Clair County Chief Judge Andrew Gleeson has formed an exploratory committee to "advance the implementation" of a voluntary judge drug testing program in the circuit.
According to a press release issued Thursday, circuit judges Robert Haida, Zina Cruse, Stephen McGlynn and Daniel Emge, as well as Associate Judge Heinz Rudolf, will take up the mission of establishing rules and procedures for a voluntary program with their suggestions going forward to the Administrative Office of the Illinois Courts and the Conference of Chief Judges of the State of Illinois.
Gleeson said there are legal and practical questions in operating a voluntary drug testing program and the idea behind the committee would be to institute guidelines and protocols.
There are "all kinds of different issues" related to creating a formal voluntary program, mainly those dealing with individual privacy rights, as well as costs, procedures and testing locations, he said.
Some judges who have participated in a voluntary drug screening program implemented by former chief judge John Baricevic have done so on their own volition, he said, with some having provided him results and some having kept results to themselves.
"When I look at my bench, I have no suspicions," he said. "I believe all are drug and alcohol-free. (But) we have to recognize that drug and alcohol abuse, mental health issues cross all demographics. Very few get through who are not not touched by this."
He said that a big part of the initiative is to ensure trust for the integrity of the judicial system.
The issue of illegal drug use among judges has been an explosive one since March 2013 when associate judge Joseph Christ died of a cocaine overdose while in the company of then circuit judge Michael Cook at a Cook family hunting lodge in Pike County.
Two months later, Cook was arrested for heroin possession and weapons violations. He pleaded guilty in federal court and was sentenced to two years at a minimum security federal prison camp.
Connected to the same investigation was the prosecution of St. Clair County probation officer James Fogarty who pleaded guilty to supplying cocaine to Christ.
In two election cycles since then, illegal drug use has been a central theme in two high profile judicial campaigns that resulted in the election of opposition party candidates.
In the first cycle following the drug scandal, two of the judges on the exploratory committee faced off.
In 2014, McGlynn, Republican, defeated Rudolf, Democrat, for the seat vacated by Cook who stepped down after his arrest.
Until then, a Republican had not been elected judge in St. Clair County for many decades.
The drug use issue was again prominent in last year's election, in which Ronald Duebbert, Republican, defeated Baricevic, Democrat.
The drug issue had formed the basis of three incumbent judges who were on the bench when it erupted - Baricevic, Haida and Robert LeChien - deciding to reject the tradition of retention that had been followed by sitting judges in Illinois since 1970. They submitted resignations to be effective in December 2016. Their actions created vacancies to their own seats. They then opted to run for election to their vacancies which would only require 50 percent plus one to win, versus retention which requires at least 60 percent voter approval.
Baricevic had maintained that the reason he, LeChien and Haida decided to run for election was so that they could openly discuss the drug issue. He said that had they run for retention, with no opposition and not on a partisan ballot, they would not have been allowed to campaign on issues.
One of the disputes between Duebbert and Baricevic was the existence of the voluntary drug testing program.
Last year, Baricevic said one had been in place for three years. He said that he had never been against drug testing for judges, but that the upper courts prohibit mandatory random drug testing of judges and any elected officials. He said he had asked the Illinois Supreme Court for authority to do a mandatory drug testing program, but was denied. He then said he opted for a voluntary screening program, in which he participates.
He also had said that approximately 40 percent of Twentieth Judicial Circuit judges had participated, but that information regarding participants and results were confidential.
During the campaign, Duebbert doubted the existence of Baricevic's drug screening program.
He campaigned vigorously against Baricevic, saying the chief judge has not effectively dealt with the court drug problem.
McGlynn said last year that if there had been a voluntary drug screening or drug testing program for judges in St. Clair County after Cook's arrest in 2013, or if one was currently in place, he was not made aware of its existence.