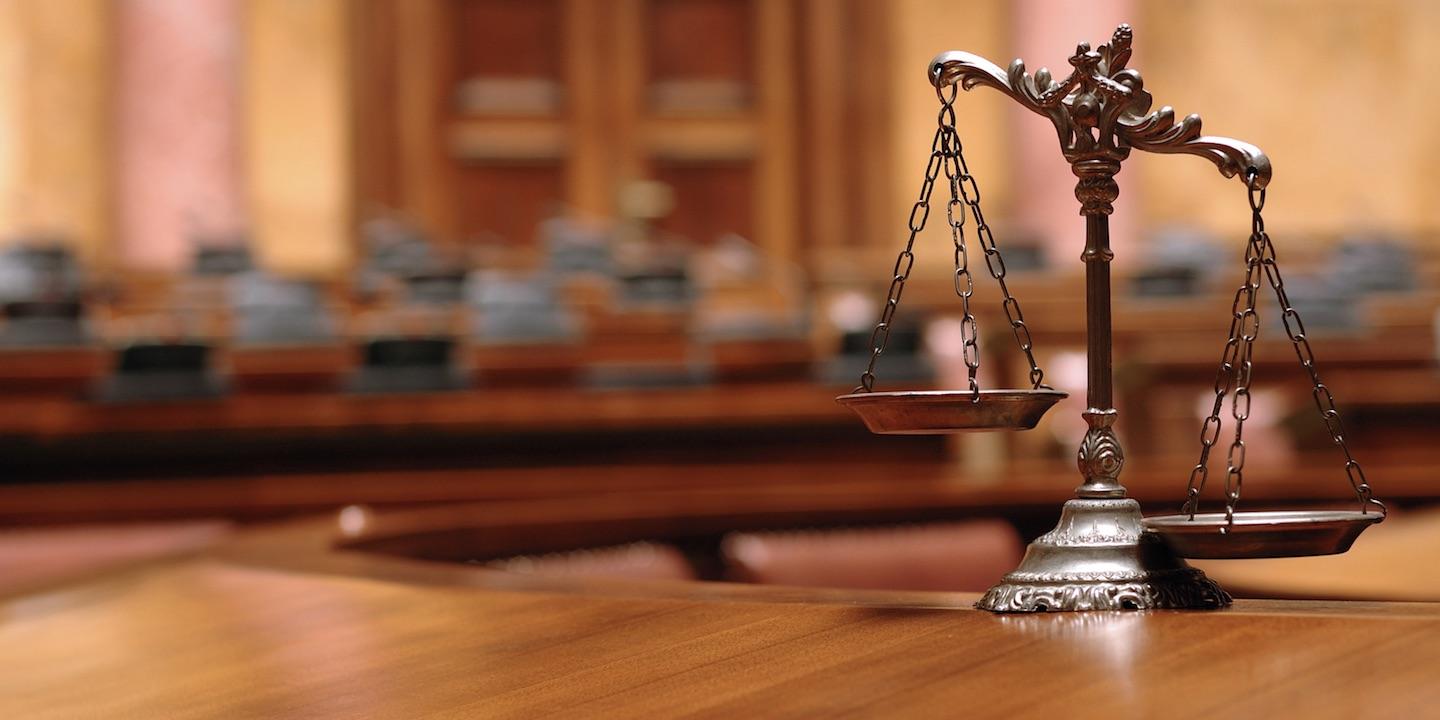 BELLEVILLE – St. Clair County Chief Judge Andrew J. Gleeson believes it's vital to reach teenagers before they end up in his courtroom, and that's why he is encouraging his fellow judges to promote a new video put out by the Illinois Judges Association (IJA) called "7 Reasons to Leave the Party."
On Sept. 8, Illinois judges attended a training session to learn how to present the video, which graphically presents the dangers of underage drinking and drug use.
The IJA press release explains: "The presentation opens with a hip-hop music track that sets the tone for a typical teenage house party. There is unlawful behavior going on in each room. The presenting judge(s) walks the audience through the home, spelling out the seven reasons to leave the party. They use visuals, including a breathalyzer and medical urinalysis container, to underscore the message. Typically, they are bombarded with questions at the end. Students receive a one-page handout listing the seven reasons to 'leave the party.' The reserve side has a message to the parent/guardian, and schools will be encouraged to send the piece to them."
Gleeson told The Record that the idea for the video is not new.
"There was a judge in Adams County who thought it would be fruitful or positive to engage in some proactive law," he said. "That was more than 10 years ago."
For now, the program is local, he notes.
"We are going to start locally in our five counties that make up the 20th Judicial Circuit. We will be hitting the schools in St. Clair, Monroe, Randolph, Perry and Washington counties."
Gleeson has done the training himself and is enthusiastic about it.
"This tape and the presentation itself are top-notch. I think the presentation and the material are such that it will resonate with teens," he said.
Along with the video, judges who make the presentations in schools often tell stories of situations they have seen in their courtrooms.
"Those that are doing traffic or criminal courts where they've seen horrific things, obviously, those kinds of things make a big impact, but even down to just what impact getting a DUI or a ticket for Minor in Possession - if you can actually give the real life stories from your courtroom, it enhances their ability to absorb and retain that material. It has a more powerful impact than something off the written page," he explained.
The next step is to actually go to the schools.
"We are in the process now of sending out letters to the various junior highs and high schools asking them to invite us to come in and give this presentation, whether in their health classes or as a school-wide presentation," Gleeson said.