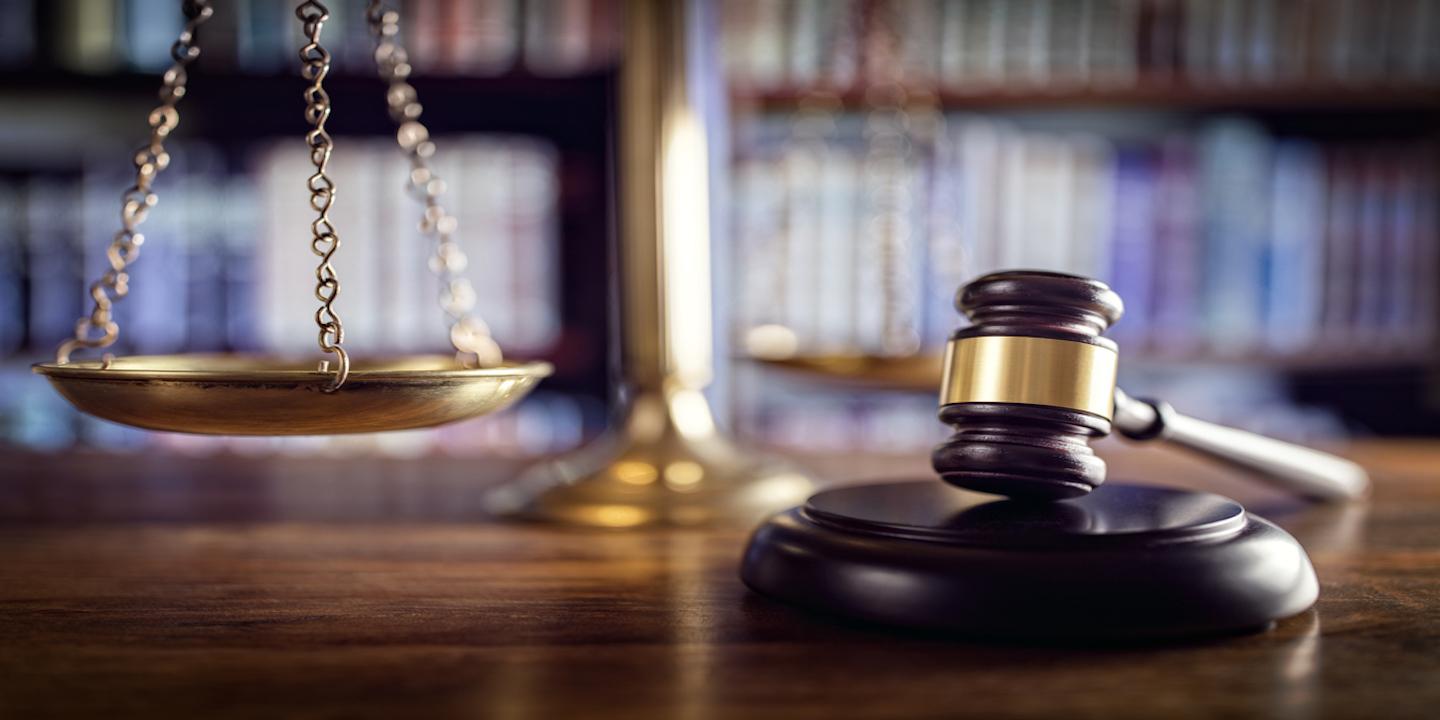 BELLEVILLE – Having served as a judge for 30 years, St. Clair County Circuit Judge Robert LeChien, 65, died on Aug. 31.
Chief Judge Andrew Gleeson said LeChien enjoyed working with complicated cases.
"Judge LeChien was a bright legal mind," Gleeson said. "He liked the complex, intricate issues that come with some of the intellectual aspects of the practice of law. He really liked to dig into the complex constitutional and legal issues that were pressing here at the courthouse."
Gleeson said he is unsure what will be done about LeChien's vacancy and wanted to take time to honor his memory before addressing the issue.
However, he added that the decision would be referred to Illinois Supreme Court Chief Justice Lloyd Karmeier, who would make a recommendation for a replacement if the vacancy is to be filled before next year's election.
"That's above my pay grade," Gleeson said.
Karmeier could choose to recommend a fellow Republican to fill the vacancy left by LeChien, who was a Democrat.
Gleeson said that if the process to fill the position goes forward, it would take time to get the new judge selected and brought up to speed.
"There are a whole lot of questions whether it's worthwhile," he said.
If the seat is left open until next year's general election, it would be roughly 14 months until a new judge is seated in December 2018.
Gleeson added that St. Clair County is currently down two judges with LeChien's vacancy and Circuit Judge Ron Duebbert doing administrative duties.
"And that's a strain," he said.
"Once we say farewell to Bob, then we will address those issues," he continued.
LeChien signed his last orders on Aug. 3.
In a sample of 95 chancery court actions among hundreds pending at LeChien's death, Associate Judge Heinz Rudolf replaced him on an emergency basis in conducting six hearings from Aug. 7 to Aug. 17.
For a hearing on Aug. 14, Associate Judge Christopher Kolker replaced LeChien.
In a sample of 250 miscellaneous relief actions among hundreds pending before LeChien, Rudolf conducted seven hearings from Aug. 8 to Aug. 23.
Rudolf also signed four miscellaneous relief orders finding probable cause for seizure of property, after someone blotted out LeChien's name below the signature line.
LeChien had presided over chancery and miscellaneous relief since 2015, when former chief judge John Baricevic reassigned him from civil law.
The chancery docket carries mostly foreclosures, and miscellaneous relief can mean anything from name changes to insurance disputes.
Baricevic took action because parties constantly substituted LeChien in Law division cases..
In Illinois, any party can substitute a judge once without cause if the judge has not made a substantial decision.
LeChien's reassignment slowed the pace of substitution but didn't end it.
The sample of miscellaneous relief cases found substitutions by Country Mutual in March and First Chicago Insurance in May.
Family ties took LeChien off more cases than substitution.
Gleeson assigned 14 percent of chancery cases in the sample to Rudolf because a member of the LeChien family firm represented a party.
Gleeson assigned a few civil law cases to LeChien, but resistance remained.
In a sample of 132 civil law cases that started this year, about a third of the total, Gleeson assigned five to LeChien and three parties substituted him.
Touchette Regional Hospital did it in April, Allied Services in May, and Risk Placement Services in June.
In a fourth civil law case, LeChien took an assignment in June but Circuit Judge Vincent Lopinot held an initial hearing in July.
LeChien also had been assigned to two high profile cases related to state legislators' failure to approve a budget - one brought by public union workers over payroll and another brought by social service agencies seeking to force payment for services provided.
Illinois had operated without a budget from June 30, 2015, until legislators came up with a plan on July 6; during those two years state employee unions had worked without a contract.
In order for state workers to get paid, LeChien had granted an injunction authorizing the state comptroller to process a normal payroll in the absence of appropriations. But earlier this year, Attorney General Lisa Madigan moved to dissolve the injunction.
She argued that it had allowed Gov. Bruce Rauner and legislators to shirk their constitutional duty to adopt a budget. LeChien denied the motion.
In 2016, LeChien, as did Circuit Judge Robert Haida and former Chief Judge John Baricevic, took the unusual step of resigning his seat to be effective at the end of his term in December 2016, and sought re-election to the same seat he was vacating.
He defeated Republican Laninya Cason by a margin of 51 to 49 percent, or 58,559 to 56,343 votes in St. Clair County.
Had he run for retention, which is the tradition by which judges in Illinois seek to stay in office, he would have needed to run in all five counties of the circuit, which also include Monroe, Perry, Randolph and Washington.
LeChien was appointed associate judge in 1987 and served in that role until he ran unopposed in 1998 for the vacancy of Jerome F. Lopinot, a resident circuit judge of St. Clair County.
Visitation is from 3 to 8 p.m. Thursday at George Renner & Sons Funeral Home in Belleville, and from 10 to 11 a.m. Friday at Heritage Hall at Althoff High School in Belleville. Funeral is at 11 a.m. at Heritage Hall. Burial will be at Mount Calvary Cemetery in Shiloh.