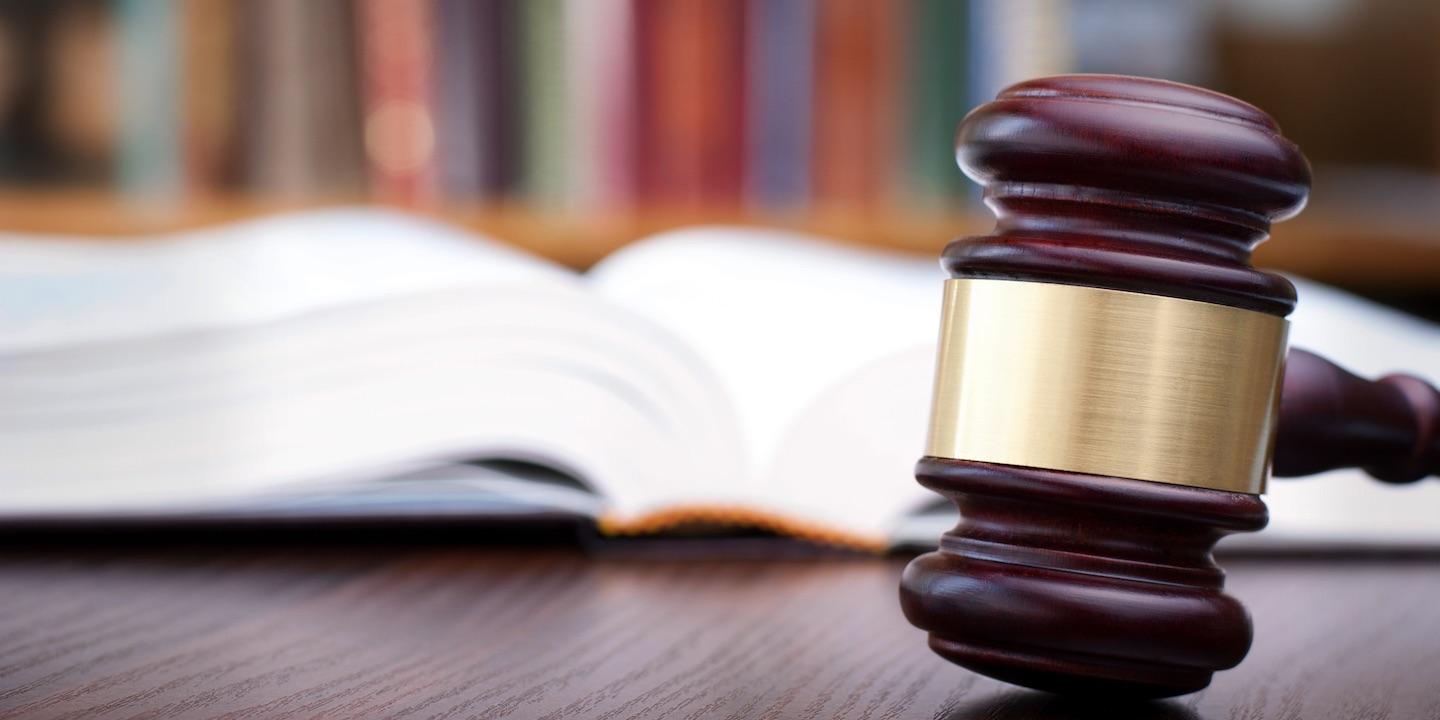 Madison County Circuit Judge Dennis Ruth denied dismissal in an Edwardsville attorney's defamation suit alleging a client's opponent accused him of having low ethical standards and questioned his firm's employee diversity.
Edwardsville attorney Todd Sivia filed the complaint against Michael M. Lischko on June 16, alleging defamation per se.
He alleges he represented Lischko's daughter and son-in-law, referred to as "the Fallers," in a case against Lischko in the small claims court in Madison County involving a disputed gift from the defendant to the Fallers.
Sivia continues to represent the Fallers against Lischko for an alleged debt owed to Lischko.
According to the one-count complaint, in a series of emails to Sivia dating back to October 2016, Lischko allegedly threatened to report what the defendant claimed to be ethical violations by Sivia.
Lischko allegedly threatened to contact the United States District Court for the Southern District of Illinois, United States District Court for the Eastern District of Missouri, Saint Louis University School of Law Alumni Association, Lewis and Clark Community College, Edwardsville and Glen Carbon Chamber of Commerce, Better Business Bureau and American Legion, among others. Sivia claims he has an "important professional relationship" with each of these organizations.
Lischko has already contacted the Illinois Attorney Registration and Disciplinary Commission and the Goshen Rotary Club, the suit states.
In a March 18 email, Lischko allegedly told Sivia that his company website showed that he "did not employ any 'Afro-Americans,' and suggested that a call to the NAACP would 'rectify this oversight on (Mr. Sivia's) part.'"
He allegedly went on to inquire whether Sivia employed any members of the LGBTQ community.
Sivia also alleges Lischko sent a letter to Mike Hanley of the membership department of Goshen Rotary Club suggesting that Sivia possessed low ethical standards. Hanley forwarded the email to Sivia.
Sivia alleges the defendant's "repeated threats" in his letter to Hanley disparaging his ethical standards "evidence intent on the part of Defendant to harm the reputation of Mr. Sivia by deterring professional acquaintances and peers from associating with Mr. Sivia."
He further argues that the published letter to Hanley constitutes per se defamatory statements because "they impute an inability to perform or want of integrity in the discharge of Mr. Sivia's duties as an attorney, and/or they prejudice Mr. Sivia or impute a lack of ability in his legal profession."
Sivia alleges Lischko's statements were false and were made with actual malice because he either "knew the statements to be false or believed the statements to be true but lacked reasonable grounds for that belief."
Lischko answered the complaint on July 6, denying liability.
He also filed a motion to dismiss the complaint on July 6.
He argues that the amount requested in the complaint has been written over by an unknown party and is illegible.
He also argues that in his letter to Hanley, he is quoting a statement of the Rotary Club and asks Hanley to discuss Sivia's email.
Sivia responded to the defendant's motion to dismiss on July 28, arguing that he does not need to plead actual damage to his reputation in a defamation claim "because the statement is deemed to be so obviously and materially harmful that injury to the plaintiff's reputation is presumed."
"Here it is alleged that the words impute the lack of integrity by Mr. Sivia in performing the duties as an attorney and the words impute a lack of ability in Mr. Sivia's profession, which has prejudiced an individual in his or her profession," the response states.
Lischko filed a motion to amend his original motion to dismiss on July 28.
He argues that he believes Sivia wrongly requested punitive damages in his complaint.
"It is unknown to Mr. Lischko if Mr. Sivia followed procedure and filed a pre-trial motion (for punitive damages) and requested a hearing on punitive damages," the motion states.
Ruth denied the defendant's motion to dismiss that same day, arguing that the defendant had already filed his answer when he filed the motion to dismiss.
However, he granted Lischko's oral motion to strike punitive damages and granted Sivia leave to refile.
Ruth scheduled a case management conference for Sept. 27 at 10 a.m.
Sivia is represented in the case by his own firm, Sivia Business & Legal Services PC in Edwardsville.
Lischko is representing himself pro se.
Madison County Circuit Court case number 17-L-857