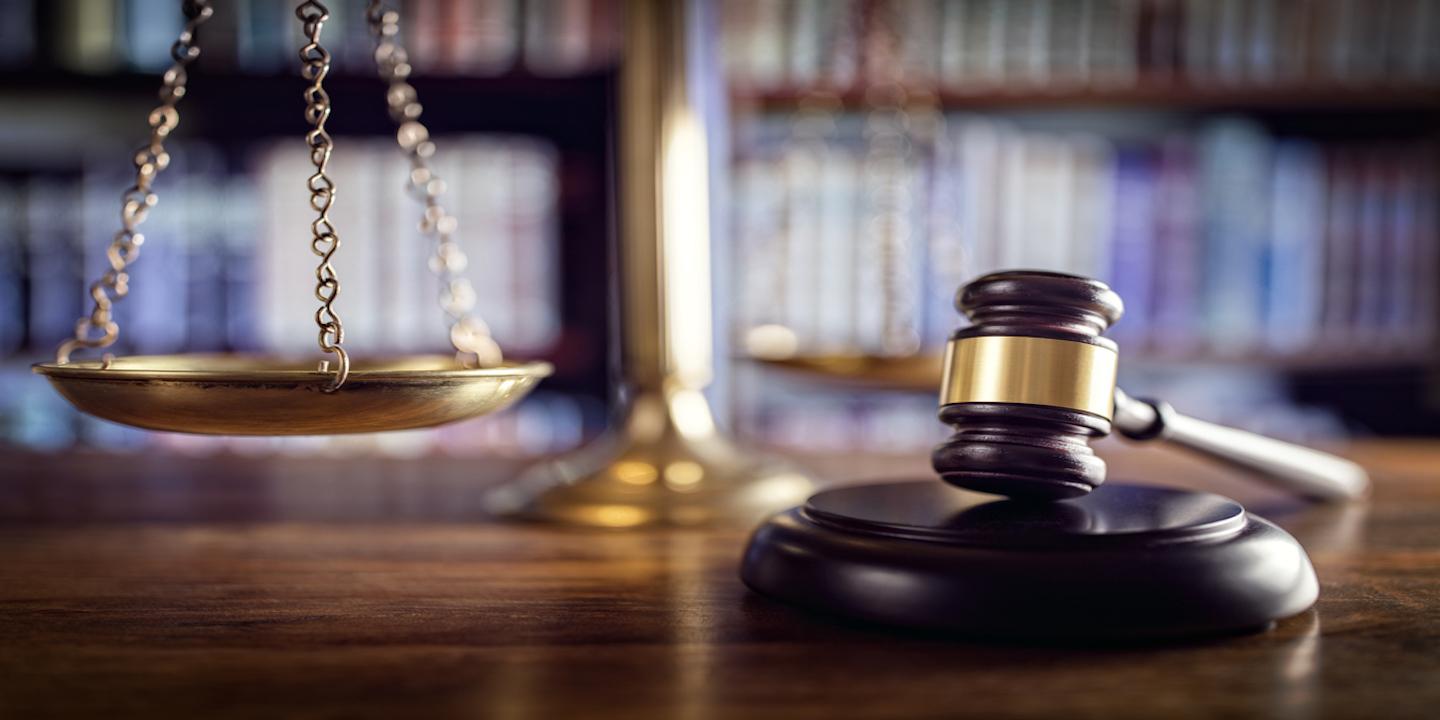 St. Clair County Chief Judge Andrew Gleeson has been selected as a fellow of an early childhood development institute, according to an institute announcement released July 26.
Erikson Institute announced that Gleeson is among 22 judicial, political and civic leaders named in its inaugural class of the McCormick Foundation Executive Fellows program, according to the announcement.
Gleeson and the other fellows are expected to participate in "executive-level, multi-day sessions that provide a comprehensive understanding of the long-term benefits of supporting early child development, helping them identify opportunities to effectively lead, intervene, and advocate on behalf of children and families in Illinois," the announcement said.
"Building a strong foundation for a child's emotional, social, physical, and cognitive development begins in the home as well as in communities and schools, and it also requires a commitment from the social systems that affect their well-being," said the press release. "Through this new program, Erikson aims to engage leaders and decision-makers from many of those systems who influence policy, advocate for public resources, and shape the educational experience of children."
Gleeson, elected chief judge of the 20th Judicial Circuit in December, was appointed an associate judge in 2003 and elected as a circuit judge in 2012, according to his profile at the Erikson website. The 20th Judicial Circuit in Illinois is made up of Randolph, Monroe, St. Clair, Washington and Petty counties.
Gleeson presently serves in a major civil jury assignment, with duties that include major civil bench trials, asbestos litigation, and class action litigation, according to his profile. Gleeson is in his sixth year in the civil jury assignment, his first year as chief judge of 20th Judicial Circuit and 12th year as an adjunct professor at Southwestern Illinois College where he teaches litigation support for paralegals.
Gleeson has practiced law for 18 years and served as a public defender in St. Clair County. He is a past president of St. Clair County and East St. Louis bar associations.
Erikson's systematic approach to early childhood development is expected to launch on Aug. 9, according to the announcement.
"Outstanding leadership from multiple disciplines is essential if we want to continue progress Illinois has made over decades toward building one of the strongest early learning systems in the nation," Robert R. McCormick Foundation education director Cornelia Grumman was quoted in the announcement. "The McCormick Foundation is happy to support Erikson's effort to inform and fuel continued progress over the next decade."