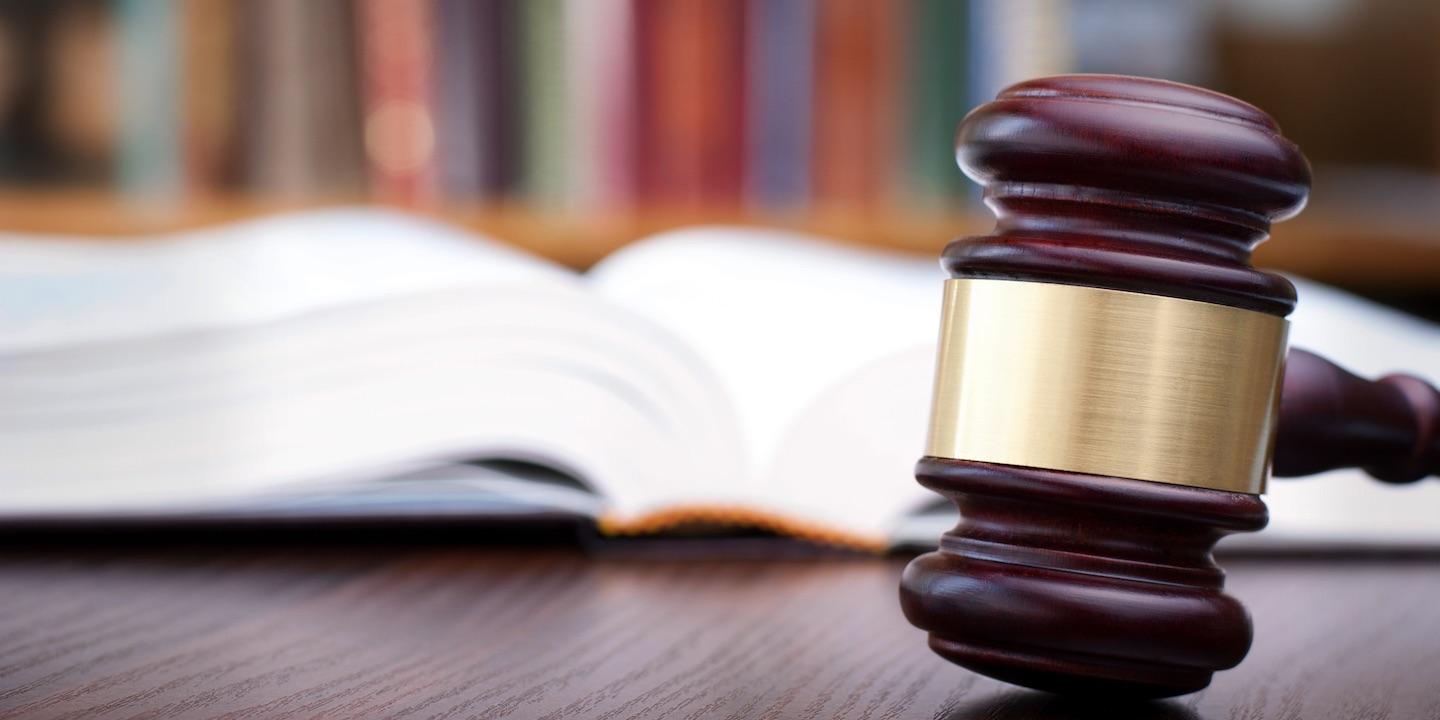 A Madison County jury returned a defense verdict in favor of Fast Eddie's Bon Air in a woman's personal injury suit alleging she tripped on an unmarked curb.
The jury reached the defense verdict on July 20 in Madison County Circuit Judge William Mudge's courtroom.
Trial began on July 18.

Leritz
Plaintiffs Cleda and George Chestnut were represented in the case by Brian Wendler of Wendler Law PC in Edwardsville.
Fast Eddie's was represented by James Leritz of Leritz, Plunkert and Bruning PC in St. Louis.
In her March 2014 complaint, Cleda Chestnut claimed she was a customer at Fast Eddie's on Sept. 29, 2013, when she allegedly tripped and fell while walking on the enclosed street on the defendant's Alton premises.
She alleged the street contained unmarked curbs and did not have transgression ramps from the pavement surface to the sidewalk.
She accused the defendant of failing to warn of the alleged dangerous conditions.
The plaintiffs sought a judgment of more than $50,000 each.
Fast Eddie's denied liability, arguing that Chestnut contributed to her own injuries by failing to keep a proper lookout; failing to insure her own safety; failing to take adequate precautions to protect herself while in an unfamiliar area; and negligently walking on an area that was uneven, rough and dark.
Fast Eddie's also argued that the condition was open and obvious.
The defendant sought summary judgment on Oct. 30, 2015.
"Whether a dangerous condition is open and obvious is determined by the objective knowledge of a reasonable person, not the plaintiff's subjective knowledge," the motion stated.
"Based on the deposition testimony of Plaintiffs, Plaintiffs' witnesses and Plaintiffs' expert and looking at the circumstances objectively, it is clear that a reasonable person in Mrs. Chestnut's position, exercising ordinary perception, intelligence and judgment, would have avoided the open and obvious hazard posed by the step," it continued.
Mudge took the motion for summary judgment under advisement on Jan. 28, 2016. He ordered the defendant to produce additional photographs and ordered the plaintiffs to produce a copy of Eddie Sholar's deposition.
On Nov. 28, 2016, Mudge entered an order requiring the parties to mediate.
The Chestnuts filed a motion to enforce the mediation order on Jan. 12, arguing that after Mudge ordered mediation, the defendant failed to respond to emails.
Then the defendant requested a settlement demand. The plaintiffs allegedly reminded Fast Eddies of the need to comply with the mediation order.
The defendant did not respond.
Mudge granted the motion that same day and appointed retired judge Daniel Stack to mediate the case.
However, Jan. 25, Mudge set the case for trial.
Then on April 20, Mudge entered an order stating, "By agreement of the parties the Court's prior Order appointing Hon. Daniel Stack as mediator does not preclude the parties from agreeing to mediation with a different mediator."
Nothing further on the topic appears on the record.
Madison County Circuit Court case number 14-L-403