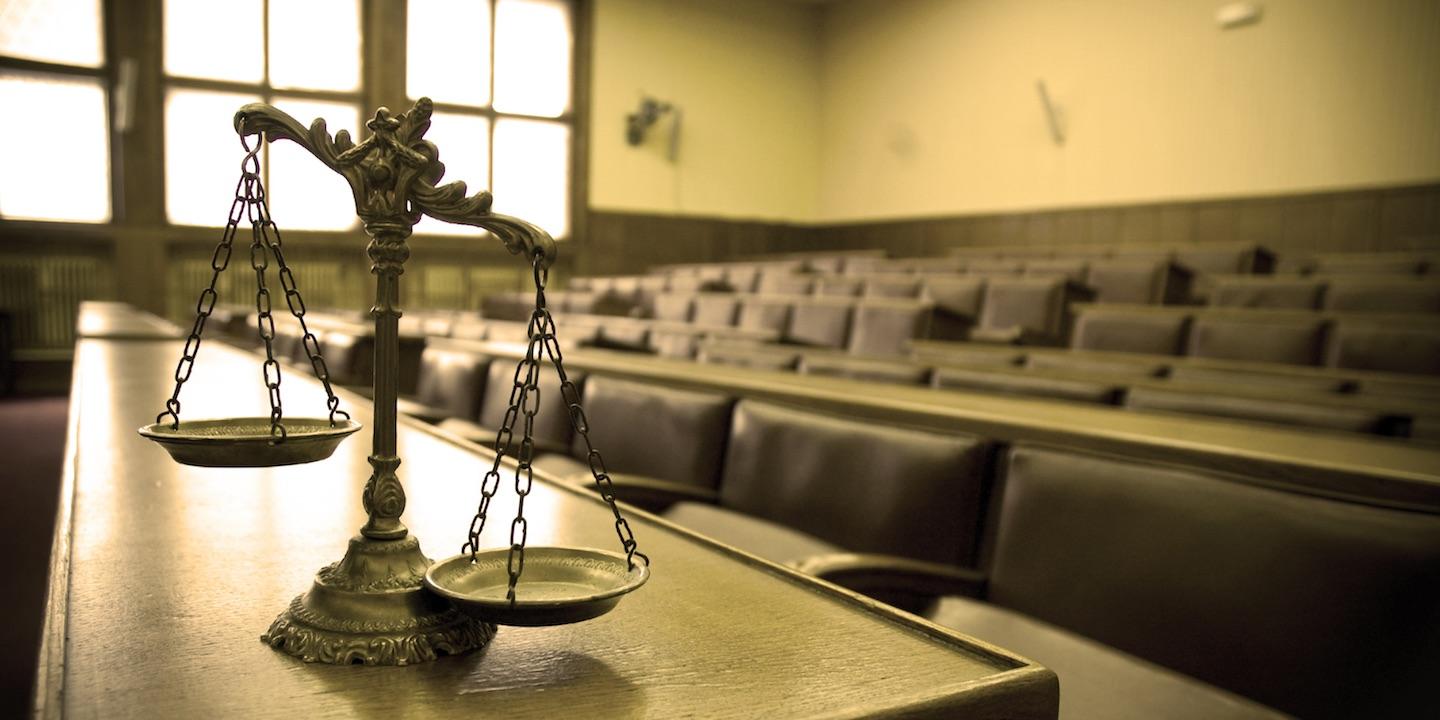 Madison County circuit judge Barbara Crowder rescheduled a jury trial for March 12, 2018, in former circuit judge Nicholas Byron's suit alleging he was injured when he fell off a pre-assembled saddle stool.
The case had previously been set for trial on Sept. 18.
Byron filed suit on Oct. 8, 2015, through attorney Eric J. Carlson of Byron, Carlson, Petri & Kalb LLC.

Byron
He alleges that on Dec. 17, 2013, he was seated on the 24-inch stool in his home when it allegedly collapsed, causing him to injure his ribs and tailbone area. As a result, he claims he developed an open sore.
He claims he purchased the stool from the Glen Carbon Wal-Mart.
He alleges the stool was unreasonably dangerous in that it lacked adequate fasteners or hardware, was improperly assembled and was more dangerous than an ordinary consumer would expect.
He seeks more than $50,000 in damages.
Wal-Mart filed a motion to bar Byron from naming an expert witness on June 19.
The defendant argues that Byron has "either, by choice, or through inadvertence disobeyed this Court's order by failing to answer 213(f)(3) interrogatories and making such witnesses available for deposition in determining whether to impose discovery sanctions."
The motion states that on Feb. 18, the parties held a joint examination to view the stool and remnants of the alleged broken rung at Byron's counsel's office. However, the plaintiff neglected to have an expert present at the inspection.
"Plaintiff was certainly on notice that the opinion of an expert should be utilized.
"If Plaintiff were to be permitted to name an expert at this time, despite the lack of diligence in doing so prior to the deadline, such disclosure would require that the parties reconvene with each expert in order to conduct a second inspection of the evidence.
"This would prejudice the defense by requiring it to incur the time and expense of being present for an additional inspection with no repercussion to the Plaintiff," the motion states.
Wal-Mart is represented by Nyhan, Bambrick, Kenzie & Lowry of Chicago.
Madison County Circuit Court case number 15-L-1306