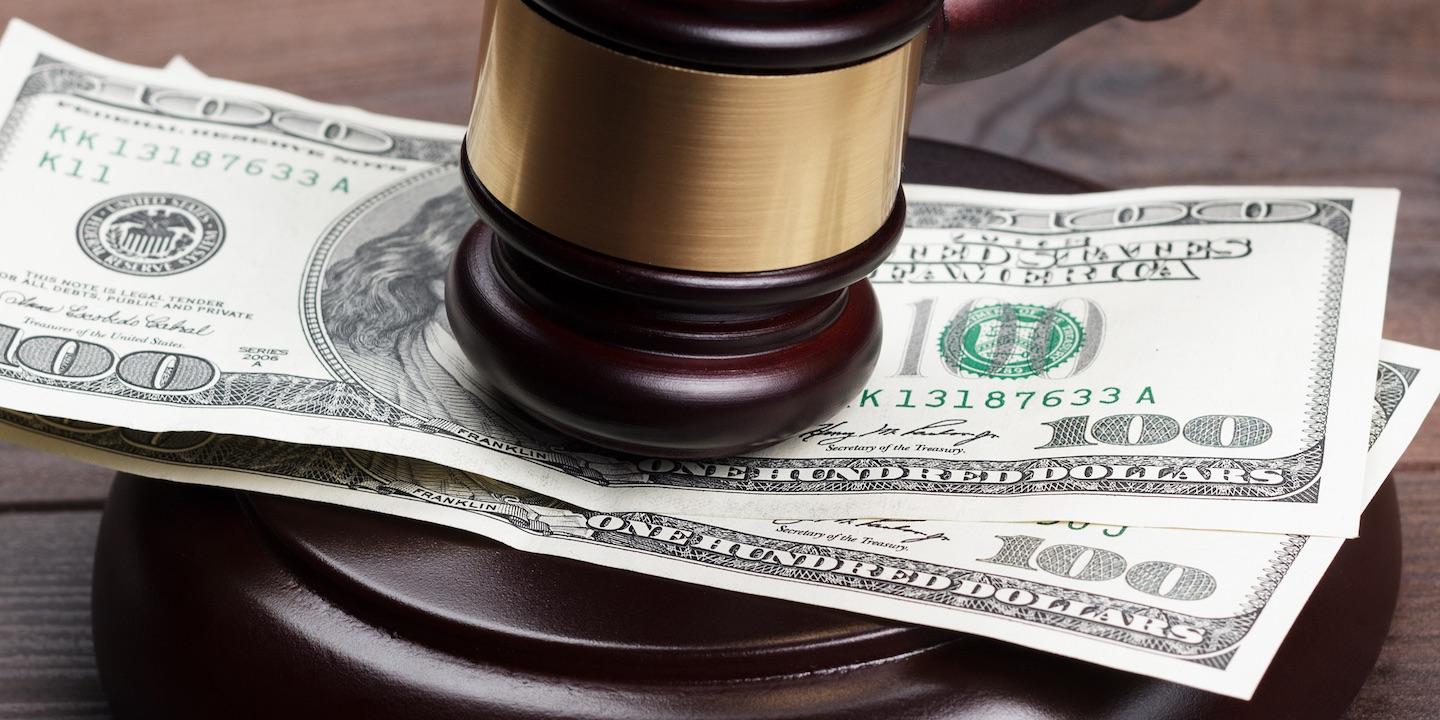 A St. Clair County jury awarded a rental car company $36,462.48 in a suit seeking reimbursement following an East St. Louis collision involving one of its rented vehicles.
The six-person jury awarded Budget Rent-A-Car its full requested compensation on July 10 in St. Clair County Associate Judge Thomas Cannady's courtroom.
The plaintiff was represented by Laura Beasley of Joley, Oliver & Beasley PC in Belleville.
Defendant Shanika Cleveland was represented by David Duree of David M. Duree & Associates PC in O'Fallon.
Budget Rent-A-Car filed its complaint on July 10, 2015, alleging Cleveland rented a Hyundai Sonata from May 16, 2010, through May 23, 2010.
On May 22, 2010, Cleveland allegedly allowed Sammy Morning, an unauthorized person, to operate the vehicle in violation of the rental agreement.
Morning collided with two other vehicles at the intersection of 30th Street and State Street in East St. Louis, in which Carl Sheard, Dominic Scott, Rosie Marshall and Ebony Jimerson were allegedly injured.
The plaintiff claimed it was liable to the injured drivers and passengers and incurred total damages of $36,462.48.
Cleveland denied liability, arguing that the vehicle was taken from her home by Morning without permission and authority.
She further argued that Budget Rent-A-Car was not obligated to pay the other drivers and passengers and therefore paid as a volunteer.
Budget Rent-A-Car filed a motion for directed verdict on July 10, arguing that Cleveland admitted that she signed a contract and that she has not indemnified Budget Rent-A-Car as per agreement.
The plaintiff alleged it performed all of its duties under the contract.
Cleveland also filed a motion for a directed verdict at the close of all of the evidence on July 10.
She argued that there was no evidence establishing that the plaintiff was legally obligated to pay any claims to Marshall, Jimerson, Sheard or Scott.
She also argued that there was no evidence that she was driving the rented vehicle, meaning she had no liability to the third parties.
"As the Insurer of the liability of Defendant or any person operating the motor vehicle with the Defendant's express or implied consent, Plaintiff could be held liable for the injuries and damages sustained by the third parties described above only if Samuel Morning was driving the rented vehicle with Defendant's express or implied consent. There was no evidence from which the jury could find that Sammy Morning was operating the motor vehicle with the express or implied consent of Defendant Shanika Cleveland," the defendant argued.
St. Clair County Circuit Court case number 15-AR-634