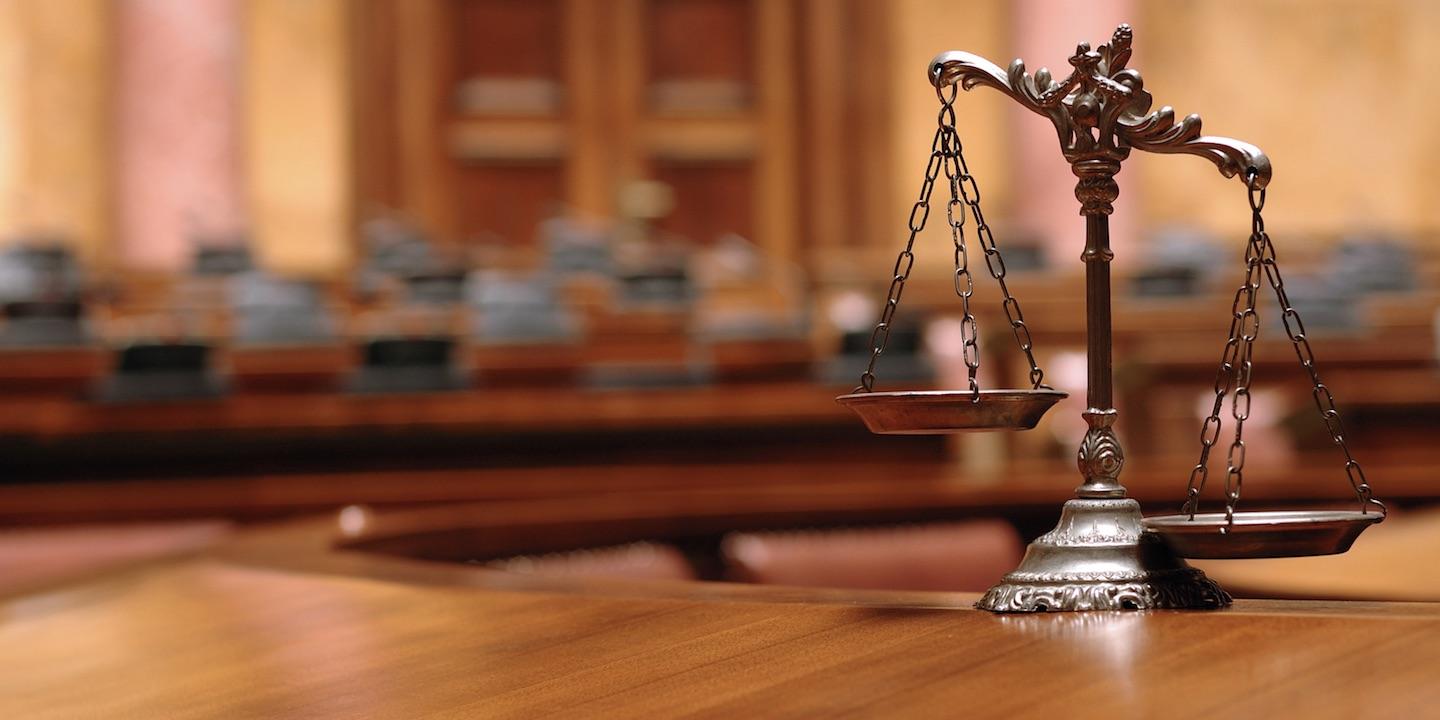 The gunned down shooter from Belleville who on Wednesday brought the country to its knees possessed a valid Firearms Owner Identification (FOID) card, authorities say.
But several authorities think he shouldn't have.
Six charges against James T. Hodgkinson stemming from a violent episode in 2006 with a 16-year-old girl with whom he and his wife held legal guardianship were boiled down from domestic battery, aggravated discharge of a firearm, battery and criminal damage to a motor vehicle to three: two counts of battery and one count on damage to vehicle.
And in spite of an arrest report that showed Hodgkinson punched a 19-year-old woman in the face and hit 19-year-old man in the back of his head with the stock of a shotgun, among other offenses, he was not tried, nor convicted, as the state dropped charges against him.
"At some point in time, there should have been alarms triggered," said O'Fallon attorney Paul Evans. "I can see a one time failure, but this man seems to have had a history of connections to violence."
On March 24, a neighbor of Hodgkinson's rural Belleville home, Bill Schaumleffel, notified St. Clair County Sheriff's Department that Hodgkinson was firing shots with what appeared to be a rifle into a field while children were nearby playing outdoors. Sheriff Rick Watson said officers responded, but because he wasn't breaking any law and his FOID card was valid Hodgkinson did not face arrest.
Illinois State Police can deny issuing a FOID card or revoke one that has been granted if a person is convicted within the past five years for battery, assault, aggravated assault, violation of an order of protection or a substantially similar offense in another jurisdiction in which a firearm was used or possessed.
It can also deny or revoke a card of anyone who has ever been convicted of domestic battery or aggravated domestic battery or a substantially similar offense in another jurisdiction.
But without a conviction, the state cannot revoke the privilege.
State Rep. Charlie Meier (R-Highland) said court systems must uphold the law. "But if it never convicts, just arrests and pleads down," that is problematic.
Court record expungements, which he says he sees "constantly," also are problematic if they end up exposing the public to dangerous persons.
Meier said the state should be doing better with inter-agency and departmental connectedness, where instant access to information could be useful among law enforcement and the justice system. But the state being broke has sidelined IT systems updates, though he says plans are being advanced by the Rauner administration to move forward on an upgrade plan.
"We have a state that is so dysfunctional," he said. "None of our systems talk amongst each other."
When the state was flush with cash in the 1980s, Meier said Illinois led the way in computerizing data with other states "following what we did."
Laura Cutilletta, legal director at Law Center to Prevent Gun Violence in San Francisco, said that even though Hodgkinson's FOID card was not subject to revocation, he might have been "a good candidate" for something her group advocates for - gun violence protective order.
She pointed to legislation pending in Springfield, HB 2354, which would allow a family member or law enforcement official who sees "red flags" to petition to have a gun temporarily removed and prevent the purchase of new guns while an order is in place.
"We very strongly support that policy," she said, which has passed in California and the state of Washington.
She also said that a 2013 "clear and present danger" Illinois law that requires, among other things, that law enforcement officials report to state police behaviors deemed dangerous in order to prevent access to firearms and ammunition, might have had an effect on the "horrible situation" involving Hodgkinson's 2006 arrest.
"If that had happened after 2013, there's a good chance law enforcement would have reported and he would have lost his FOID card," she said.
Hodgkinson was shot and killed by Capitol Police after he opened fire during a House GOP practice for a charity baseball game. He had critically wounded Louisiana Rep. Steve Scalise, Majority Whip, whose condition has recently been upgraded to "serious."
Details of the St. Clair County Sheriff's report at 5:49 p.m. on April 1, 2006, say that 19-year-old Joel Fernandez confronted Hodgkinson because he had "punched his girlfriend in the face with a closed fist."
The report indicates Fernandez and his girlfriend Aimee Moreland were at an address across the street from Hodgkinson.
When Fernandez approached Hodgkinson's outside porch, Hodgkinson walked outside with a shotgun and aimed it at Fernandez's face, the report states.
"Fernandez attempted to get away from the shotgun and was struck in the left side of his head with the wooden stock by Hodgkinson," the report states.
While running to the house across the road, Hodgkinson fired a round, it states.
Then Moreland, friend of Hodgkinson's ward "Cathy," said Hodgkinson forced his way into the neighboring house, grabbed Cathy "by the hair and pulled her off the floor."
Court records indicate that "Cathy" was a great niece of James and Suzanne Hodgkinson.
"Aimee observed James (Hodgkinson) throwing (Cathy's name redacted) around the bedroom area," it states. "(Cathy) was able to get away from James and ran into an adjacent bedroom and went on top of the bed. James followed (Cathy) and started hitting her arms, pulling hair and started grabbing her off the bed. (Cathy) once again broke free and both (Cathy) and Aimee ran out of the residence."
The two got inside Aimee's vehicle. Hodgkinson cut the ignition and cut a seatbelt with a knife. He was choking Cathy while she was holding onto the steering wheel, the report states.
Aimee said she would call the police, according to the report.
"James became upset and punched Aimee in the face with a closed fist," the report states.
At the age of 25, Cathy is reported to have died of a drug overdose on July 26, 2015.