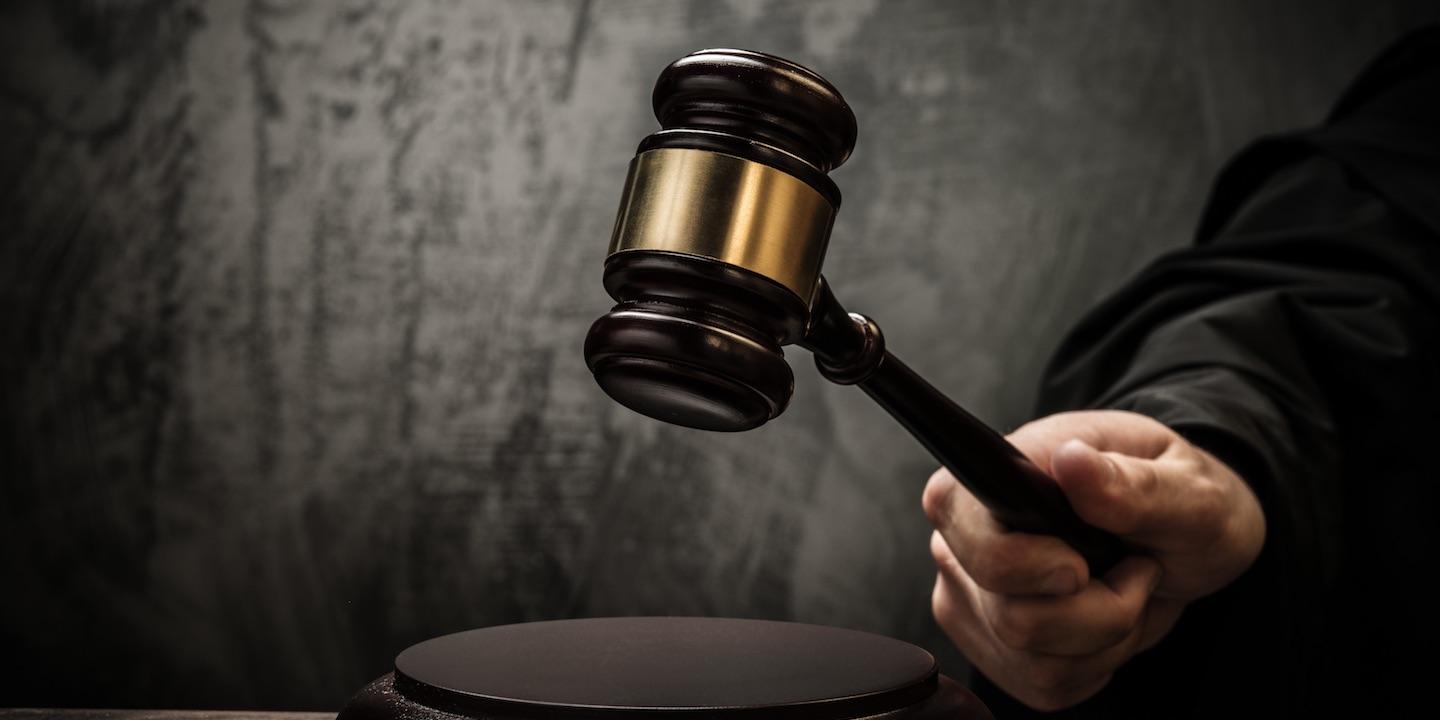 Matthew J. Foley, 37, of Edwardsville, faces felony charges in connection with the March 11 attack on Madison County Board Chairman Kurt Prenzler at a fundraiser at St. Mary and St. Mark Catholic Church in Madison.
On Monday, State's Attorney Tom Gibbons filed class 3 felony charges of threatening a public official and aggravated battery, as well as a misdemeanor battery charge.
Foley is accused of conveying a threat "that would place Kurt Prenzler in reasonable apprehension of immediate or future bodily harm and the threat was made because of hostility of the defendant toward the position of Madison County Chairman of the Board..."
Prenzler's age was a factor in the aggravated battery charge. Foley is accused of making physical contact "of an insulting or provoking nature with Kurt Prenzler, a person 60 years of age or older in that said defendant placed his hands on the upper body and arm of Kurt Prenzler..."
State law elevates misdemeanor battery to a felony if a victim has turned 60, and Prenzler recently turned 61.
Foley's bail was set at $50,000.
A few days after the attack, the county issued a press release stating that Prenzler told police that at the church's annual Pig and Lamb event he was pushed and shoved by two men who then physically dragged him before a third man, where they continued to verbally threaten him.
According to the police report, Matthew Foley's brother, Mark Foley, is suspected to be the second man to allegedly drag him, and the third man is their father, Jim Foley.
Mark Foley is a Lieutenant with the Glen Carbon police department. He stated in the report that he retained an attorney with the Lucco Brown Law Firm and would not be providing a statement of the incident.
However, he added, "I was put into something I didn't know I was involved in."
The police report states that Prenzler believes he was assaulted because he was a whistle blower.
Jim Foley is a defendant in a Madison County bid rigging class action alleging property owners were charged interest rates at the legal, but excessive, limit of 18 percent at auctions of delinquent property taxes from 2005 to 2008.
Victims sued James Foley claiming he was auctioneer of the tax sales.
Defendant tax buyers, Madison County and James Foley petitioned the Fifth District appellate court for interlocutory review of Clinton County Associate Judge William Becker's order granting class certification.
After the Illinois Supreme Court directed the Fifth District to hear the appeal, Becker's decision was affirmed.
The class includes anyone whose property was sold at 12 percent or higher for the years at issue.
"Although we recognize that four of the defendants pleaded guilty to the conspiracy in federal court, the determination of whether the remaining defendants, including Foley, were involved in the unlawful behavior is still at issue in the case," Justice Thomas Welch wrote in the Sept. 7 appellate court decision.
"Foley claims that he was not the auctioneer at the tax sale who picked the winning bids and that he was not even present at the 2008 tax sale.
"Antitrust conspiracies often have to be proven from inferences drawn from the circumstantial evidence.
"All class members will rely on the same discovery, same witnesses, and other evidence to prove the existence of the conspiracy, whether the remaining defendants were part of the alleged conspiracy, and a causal connection between the conspiracy and any injury."
Craig Unrath, Michael Schag, Patrick Cloud and Ann Barron of Heyl Royster in Peoria represents James Foley in the class action.
Former Madison County Treasurer Fred Bathon pleaded guilty of antitrust violations in 2013 and served a sentence.
Tax buyers Scott McLean, Barrett Rochman and John Vassen also served sentences.
The police report of Prenzler's alleged assault included interviews with 10 individuals in addition to Prenzler and attorney Don Weber, who accompanied him to the police station to make the report. Of those 10 individuals, seven said they didn't see an altercation. The following are excerpts from Sergeant Hutchings report:
- "Weber … stated that Prenzler had been battered by two subjects at the lamb roast and then demanded that they be arrested immediately. Weber sated that he has already called the Madison County State's Attorney's Office and the Madison County Sheriff's Department and others, and further demanded that I arrest the subjects immediately."
- "Prenzler then went on to say that he was at the bar area, where he was getting his third 7-up, when he turned around from the bar and two subjects he described as only "Matt" and another unknown white male, were standing in front him (sic). Prenzler stated that "Matt" said "I want you to know my face, because one day you're going to see it again." Prenzler then stated that he asked "Matt" what "Matt's" last name was and that if "he knew him," when the second subject stated something to the fact of, "you don't belong in here, so you need to get out of here ..."
- Prenzler stated that he felt threatened by the two subjects, so he followed them to (John) Chomko's table, to try to find out their names. Prenzler stated that he asked Chomko if he knew them, and at this time, "Matt" and the other subject "pushed" Prenzler away from Chomko's table, then continued pushing Prenzler to where "Jim" James W. Foley … was sitting. Once here, Prenzler stated that "Jim" Foley called Prenzler, "a piece of shit." Prenler then stated that he then walked away from the scene.
- I then asked Prenzler to show me how he was pushed by the two subjects. I stood up and Prenzler stood up behind me and pushed me from the back, stating that they pushed him like this all the way to "Jim" Foley's table. I would describe this as an escort type of push.
- Chomko stated that he observed Prenzler immediately walk away from the group. Chomko then went on to say that he never thought anything of the incident, saying that "it seemed like it was not a big deal."
- (Daniel) Krekovich states that he walked over to K. Prenzler advised him that he saw the exchange with the white male, apologized and walked K. Prenzler to the door.
- D. Krekovich states that K. Prenzler made the comment, "Obviously I have some enemies here."
- D. Krekovich states that they white male suspect walked back up to him after the incident wanting to know who gave K. Prenzler a ticket to the event.