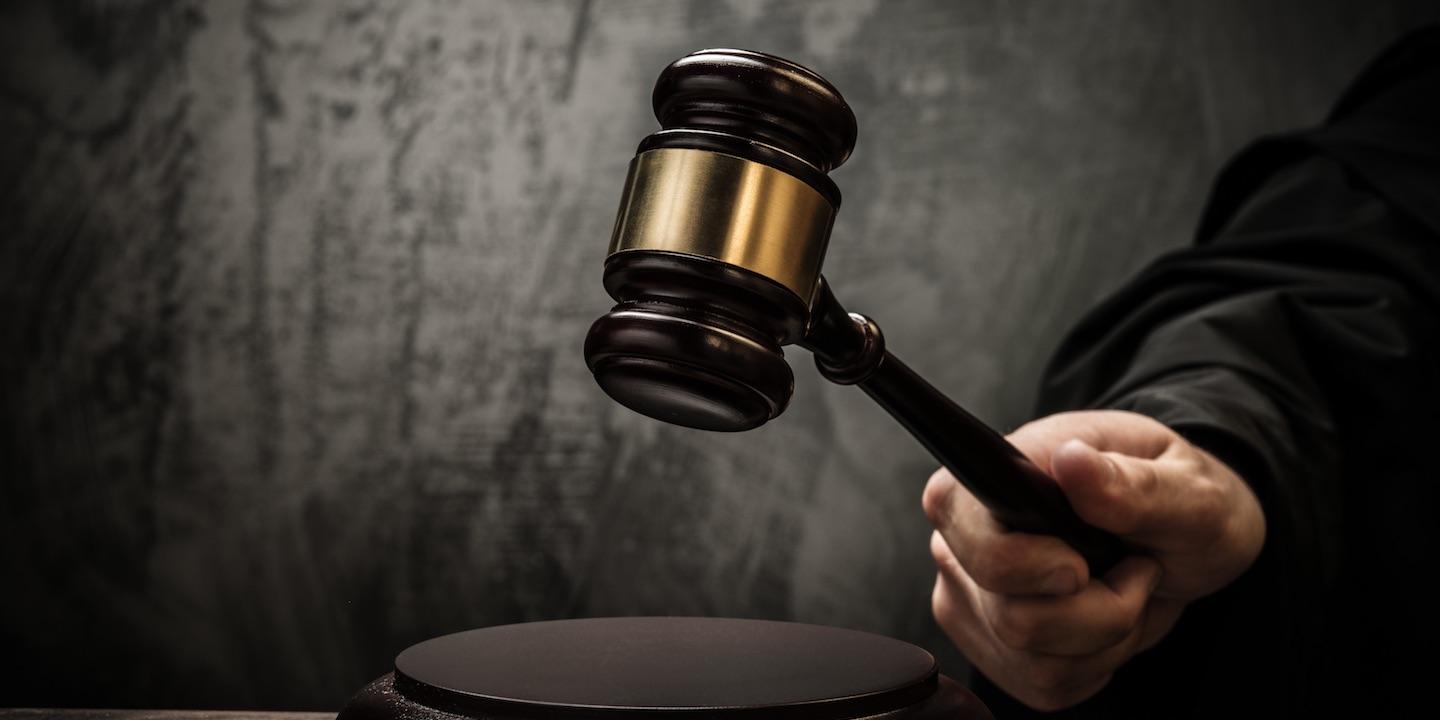 Having had their nomination petitions challenged and their names thrown off the ballot, most of the 34 people running as write-ins across St. Clair County are doing so as a last resort in the upcoming April 4 consolidated election.
Candidate for Belleville city treasurer Ryan Moore is one of dozens of candidates whose election paperwork was ruled insufficient to support placement of his name on the ballot.
In Moore's case, an electoral board comprised of Mayor Mark Eckert, then alderman and now county board member Paul Seibert and Belleville Township Trustee Joe Hubbard found that the 274 valid petition signatures he produced fell short of the 328 needed. Moore believed he needed only 221.
Incumbent treasurer Dean Hardt, who is seeking re-election to his seat, filed the objections to Moore's petitions.
The board ruled that Moore should have calculated the minimum number of signatures needed at five percent of vote totals in the city's 2013 election, at which the current office holder, Hardt, was elected.
Moore disputes the electoral board's finding, saying he has an opinion from the Illinois State Board of Elections affirming his position that he was correct to rely on the city's 2015 election results to determine the correct number of petitions needed.
He said the electoral board's attorney scoffed when he showed him the election board's written statement.
But unlike some candidates who appealed their ballot ousters to the circuit court, Moore said he didn't go that route because of time and money. He said he believes he can run a competitive write-in campaign if he can get his message out.
Moore describes himself as a political independent. His voting record shows that he has voted in Democratic primaries as often as in Republican primaries. He said his experience and knowledge "and the fact that I would question things that take place and make the office more transparent" are the substance of his candidacy.
He is a bank branch manager in St. Louis, but said he cannot disclose the location due to an agreement he has in place with his employer.
He has a bachelor's degree from McKendree University in business administration, a master's degree from Lindenwood University-Belleville in business administration. He has 13 years of experience in banking, six years of experience in management, and 10 years of experience doing basic accounting work for his father's former company Mid America Car Service.
While his vision as treasurer would be to eliminate wasteful spending and modernize computer systems to make them less vulnerable to hacking,
Moore's loudest gripes are with what he calls special treatment for sitting city officials, some of whom he says are working against his candidacy.
Through freedom of information requests, Moore obtained city service payment records of elected Belleville officials and learned that all but two of 18 have been late in paying their sewer and trash bills over a period dating back more than 10 years.
The job of city treasurer includes managing sewer and trash billing and collecting on past due accounts.
City records that were produced show the worst offenders to be Ward 1 Alderman Joe Hazel with 85 penalties for late payment between August 2004 and February 2017. Records indicate there were four instances in which payment was more than 60 days late at his residence.
Hazel was elected alderman in 2015.
Mayor Eckert, who is seeking his fourth term in office in next month's election, has had 34 penalties for late payment since 2005, the year he was first elected.
Eckert's opponent for mayor, city clerk Dallas Cook, has had 29 penalties for late payment since becoming clerk in 2013, between May that year through February 2017.
Ward 5 Alderman Edward Dintelman, elected in 2015, has had 34 penalties for late payment between January 2001 and March 2017.
Incumbent Hardt, who has been in office since 2013 and previously served as an alderman from 2011 until election as treasurer, has had two penalties for late payment.
Moore said he did not file freedom of information requests for the sewer and trash bills of candidates running for office, only for those who are sitting elected officials.
He said that in 10 years, he has "once or twice" been late by a few days in paying his sewer and trash bill to the city, "but not more than 30 days," at which time a late penalty would be assessed.
Why does it matter?
"Elected officials are meant to be the ones that set the examples for the citizens they serve," he said.
"By being more than 60 days past due and having no repercussion is absurd. If an ordinary citizen would be that past due and go into pay, they would be given the riot act and made to feel worthless no matter the circumstances."
Through additional freedom of information requests, Moore said he also learned that Ward 7 Alderman Phil Elmore, who actively supports his opponent Hardt, improperly rented a home that he owns on East Main Street without having obtained an occupancy permit.
City records show that the property did not pass inspections in August 2015 and December 2016 for violations that included the lack of smoke and carbon monoxide detectors and other electrical issues.
"He illegally used it as rental property between October 2015 and December 2016," Moore said.
The property also faced shut off for non-payment of city sewer and trash services in November 2016.
Moore said that after he made the freedom of information request, Elmore ordered an inspection on Jan. 4 and it passed the following day on Jan. 5.
Elmore explained that the property was not in fact rented by a tenant until last fall. He said there was a period of time between 2015 and 2016 in which his sister who was relocating from Ohio stayed at the house, followed by another period of time in which a distant relative stayed at the house. He said that he did not accept payment from them so the property, which has been listed for sale since 2015, was not subject to a tenant occupancy permit.
He said he takes responsibility for the house having been occupied for a couple of months late last year without an occupancy permit, but that he believed the renter was handling the permit before becoming a tenant in September.
"It was my fault," Elmore said. "The buck stops with me. The error has been corrected."
Asked if he was given special treatment because of the office he holds, Elmore said, "Absolutely not."
He explained the shut-off notice resulted from not having been aware of an overdue balance.
After he moved from the East Main Street property to a home nearby owned by his parents, also within Ward 7, Elmore said he requested paperless billing. He said that he was not aware of past due notices because statements ended up going into his email account's spam folder.
Elmore said at the time he moved out of the East Main Street home he had a credit of more than $200, and believed he would be notified when billing was due. He said that because mail forwarding service had come to an end he was not aware that the property faced sewer and trash service shut off. He said he ultimately found a "blue" final notice in the mailbox and paid up as soon as possible.
Moore counters that it is "absurd" for elected officials who get paid by the city to be in debt to the city.
"I can understand a one-off situation," he said. "But two months without pay is absurd. Elected officials should be held to a higher standard."
"If a regular Belleville resident had a past due balance…they'd be treated as scum," Moore said. "They would be sent to collections."
Moore also pointed to a state statute that precludes anyone who is indebted to a municipality from being sworn into office.
The statute reads: A person is not eligible to take the oath of office for a municipal office if that person is, at the time required for taking the oath of office, in arrears in the payment of a tax or other indebtedness due to the municipality or has been convicted in any court located in the United States of any infamous crime, bribery, perjury, or other felony.
He claims that Hazel and Andy Gaa, who was sworn in earlier this month to replace Paul Seibert who took the spot that his deceased wife occupied on the county board, should not have been allowed to take office.
Records show that Gaa has had 39 past due notices and as of Feb. 27 he owed the city $112.71.
Moore claims that it should have been Hardt's job to know those arrearages and not allow Hazel and Gaa to be sworn into office.
Hardt stated in response that there is no statute or city ordinance that specifically states that he is to report or investigate indebtedness of elected officials to the municipality.
"I would have had no knowledge if an individual was indebted at the time they sworn into office," Hardt stated. "As treasurer, if an individual's indebtedness to the city were to be questioned by any individual I would respond immediately upon request if indebtedness exists."
Ballot challenges
In municipal elections, candidates do not run as affiliates of political parties. But, in reality, village and municipal officials are typically aligned one way or the other with local political organizations depending on where their sympathies lie.
An unusually high number of candidates having been kicked off the ballot this election cycle did not get past the attention of St. Clair County GOP chair Doug Jameson.
He said the ballot challenges in St. Clair County are in line with what appears to be "a concerted effort across the county," orchestrated to benefit local Democratic organizations.
"These actions may be in response to people's tolerance for political corruption, judicial chicanery, and fiscal mismanagement has been reached and they are looking for positive change," Jameson said.
"After deterrence or intimidation, ballot challenges are the next step in the election process that a party uses to reduce the probability of an opposing party having candidates on the ballot.
"If a candidate can be defeated by challenge, then it is easier and less costly than trying to defeat them in the election. Defeating opposing party candidates at lower offices also serves the purpose of preventing them from gaining experience and visibility from public office that is often needed to later seek higher office."